Many homeowners are opting to make improvements on their home and protect their equity instead of selling. One of the appealing ways to expand your space is to increase the value of your outdoor living space by adding entertainment amenities.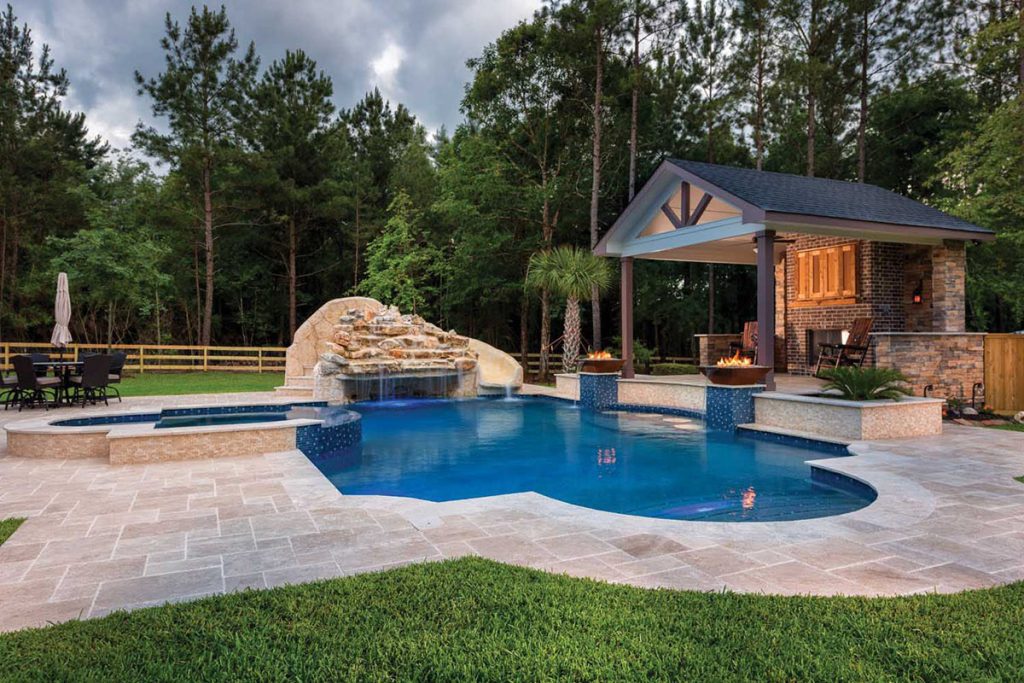 Backyard Paradise Luxury Pools has been a part of the Montgomery County community for over 10 years and has seen 100% growth every year! That trend is expected to continue as home-owners have a desire to enhance their backyards with outdoor kitchens, custom pools, patio covers, pergolas, or gazebos.
"It is exciting to create a design that you know families will enjoy for their lifetime, making memories that last forever", said owner Mitchell Buck-ley. "I started building pools with my dad over 20 years ago and have always enjoyed not only building pools but creating something that is a permanent structure in someone's backyard".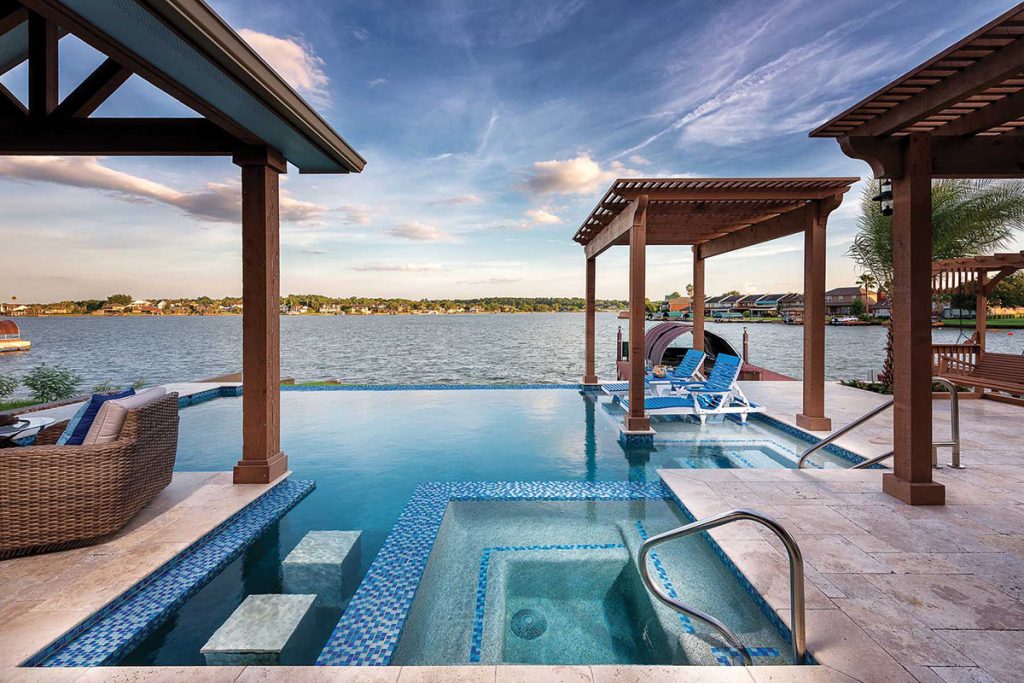 It all starts with an idea of what you would like to add your backyard. The designers will come to your home to learn about your vision and if it includes a place for privacy, an outdoor kitchen, a luxurious pool (maybe a swim up bar), or specific lighting. Photo books are helpful for deter-mining specific needs with added accessories like waterfalls, wireless remote-control devices, shady space, benches, or walkways that lead to a firepit. After some decisions are made, the designer will complete a 3-D rendering of the enhancements for your backyard. The drawing enables the customer to transform his dream into reality, make changes if not exactly the way it was visualized, and then the work begins. Customers will be given a quote, a time for completion (dependent on weather), and then choices will be made for material used on the project.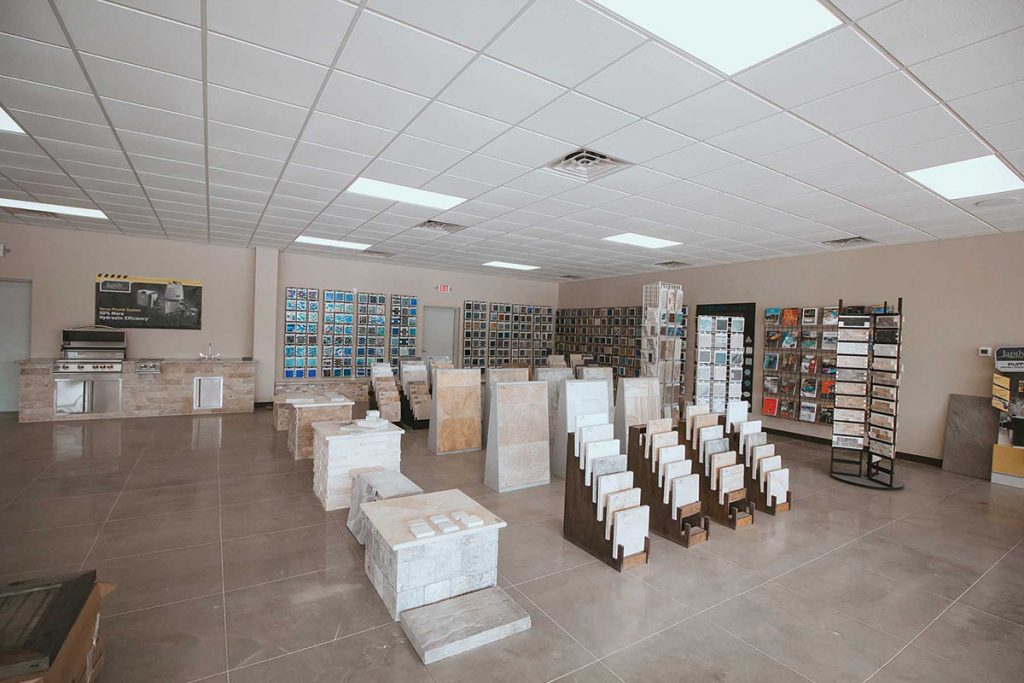 Choosing the appropriate component for continued outdoor quality and durability is where the experience of Backyard Paradise is vital. Every detail of the renovation will include professional electricians, plumbers, and landscape artists to create a safe and enjoyable paradise for entertaining family and friends.
"We also renovate pools. If your pool is over 10 years old it may be time to replace tile, add LED lighting, take out the diving board to add a slide, or enhance the path to the pool by replacing the deck. At Backyard Paradise we care about our customers and want them to stay with us to add upgrades, any maintenance on their pool or service the products we built.
We serve all of Montgomery County whether it's a homeowner, a subdivision, commercial business, or a hotel", said Mitchell.
"Backyard Paradise will not ever use inferior products; we vet our contractors and we care about the customer satisfaction. When deciding on a contractor choose experience over price. Honesty and integrity keep us as one of the top referrals in the industry".
A customer recently boasted about Backyard Paradise:
"After preparing the area for a pool a storm hit the area and damaged the retention wall with large amounts of dirt sliding back into the pool. The dirt had not had adequate time to stabilize before the storm hit. After hearing about the mess, Mitch-ell brought a team of workers to build barriers and move the water around the pool. This was after 8 pm on a Friday evening!"
The business continues to grow because every effort is made to make the customers dreams a reality. Even if a mistake was made, Backyard Paradise will own the issue and communicate the process details of making it be up to and beyond the customer's satisfaction.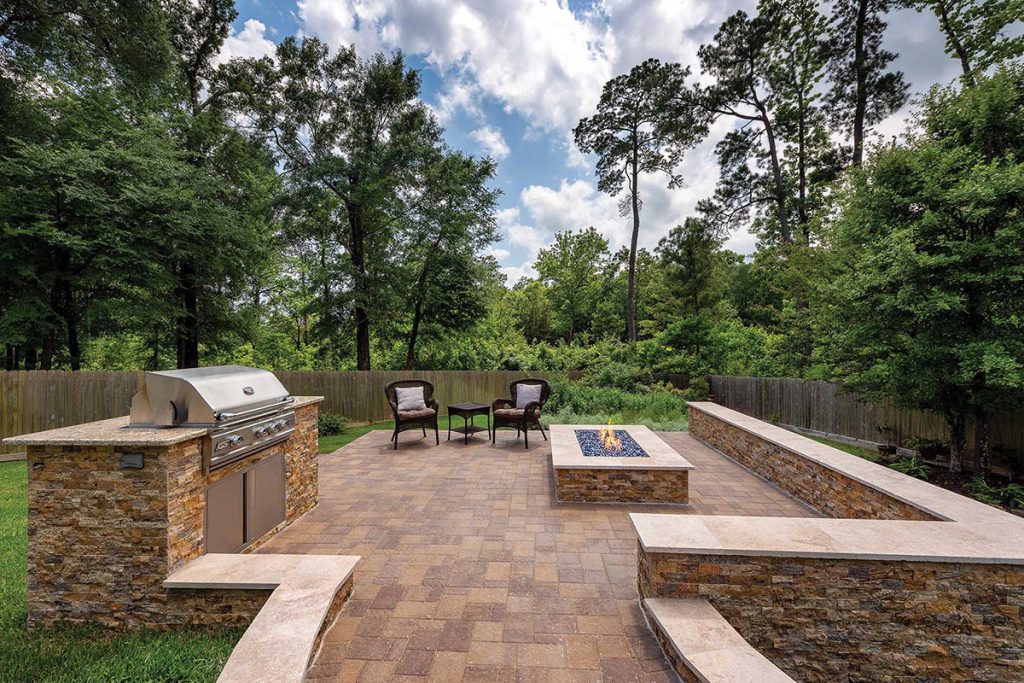 Reviews are a great way to learn about any business and Backyard Paradise has 59 Google Reviews with a 4.9 rating.
"The whole experience with Backyard Paradise was wonderful! In fact, I would give them 6 stars if Google would allow it. Any kind of construction can be extremely stressful, but all the people within the company made the experience seamless, the communication was great, and they always exceeded expectations. We were lucky to deal with owner, Mitchell, for our design, and everyone that we dealt with daily, was great as well. The team all truly cared about our family getting the highest quality of pool as quickly as possible. And trust me with the recent heat, it was greatly appreciated. Highly recommend Backyard Paradise Luxury Pools!!" – Rick Gaul
"A wonderful experience building our pool, pergola, and outdoor kitchen. Jan created an amazing design and Mitchell and his team built quickly including attention to detail with constant communication throughout project. It turned out amazing and we now live and enjoy our outdoor paradise. It's wonderful to make such great memories in your own backyard. Can't say enough great things!" – Barbara Garner
"Our pool is beautiful. This company delivers custom quality work done in a professional and appropriate manner. The work completed is outstanding and the owner stands by his work. The contractors were always bragging about this company to us. He will create a beautiful backyard paradise for you. Coleman was our designer." – Mona Windham
Mitchell reminds customers, "Even though your project is finished, we won't disappear on you! Backyard Paradise will be there if you need us!"
Specializing in any outdoor projects, call the experts at Backyard Paradise Luxury Pools for custom pools, kitchens, cabanas, covered patios, firepits, additions to an existing pool or any other outdoor entertainment enhancement.
Learn more about Backyard Paradise Luxury Pools by visiting their website at www.BPLuxuryPools.com. Submit a request for service on the website or call (936) 588-8806. Their office is located at 2114 McCaleb Road, Montgomery. The office hours are Monday through Friday 9:00am-6:00pm.