The Department of Veterans Affairs launched the Veterans Legacy Memorial project, aimed at memorializing online forever the more than 3.7 million veterans interred at the 136 national cemeteries run by the VA's National Cemetery Administration.
The project will begin with the basics on each veteran's memorial page — name, dates of birth and death, dates of service and other information usually included on a headstone.
No final decisions have been made, but the future capabilities of the memorial project may include the opportunity for families, survivors and other veterans to add photos and share memories of the deceased veteran on the memorial page.
In the future, veterans buried in private cemeteries with headstones provided by the VA may also be added to the online memorial, DVA officials said.
Veterans Legacy Memorial ensures 'no Veteran ever dies' by honoring the legacy of our nation's Veterans, not just in our cemeteries, but in a new and innovative digital setting. "It enhances the onsite national cemetery experience and extends the experience to those who otherwise are unable to physically visit the cemetery."
The National Cemetery Administration, working with the VA's Office of Information and Technology, built the architecture for the site, starting with the information contained on every veteran's headstone.
See Also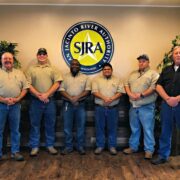 Home » DVA Launches the Veterans Legacy Memorial Project
The initial phase of the memorial project will allow the public to search the site for veterans, find out where they are buried and read the basic details of their lives and service, the VA said.
The Veterans Legacy Memorial will cover only the 136 cemeteries administered by the National Cemetery Administration and does not include national cemeteries run by the military, such as Arlington National Cemetery, which is administered by the Army, or overseas cemeteries managed by the American Battle Monuments Commission.
To access the program visit www.vlm.cem.va.gov. For more information on VA and State benefits contact Montgomery County Veterans Service at 936-539-7842 or via email at [email protected], and follow us on Facebook.