Can you believe it is already November?! Wow, did this year fly by. Are you trying to figure out what to give a loved one for the holidays? Well, worry no more! STAGE RIGHT has the answer: tickets to a great show at the historic Crighton Theatre would be terrific gifts. We have some fantastic shows coming up that are sure to put a smile on the face of any ticket holder. Just look below and choose a show, call the box office and purchase tickets. If all the shows look good, you can still purchase a season ticket for a prorated amount (since we've already got 2 shows in the books). Pick the performance date you like and if that doesn't work, your gift recipient can always call the box office and change to a different performance (same seats subject to availability). All productions have 10 performances: Fridays and Saturdays at 8 pm, Sundays at 2 pm and an added Saturday matinee on the final weekend at 2 pm. Here's what's coming up:
The Best Christmas Pageant Ever – The Musical
Book and lyrics Jahnna Beecham
Music and lyrics by Malcolm Hillgartner
Based on the play by Barbara Robinson
Directed by Tina Cafeo
Performance Dates: Dec. 6 – 22, 2019
The Herdmans are the worst kids in the history of the world–so when they crash Sunday school and demand parts in the Christmas pageant, the whole town panics. There's not supposed to be biting or cigar-smoking in Bethlehem, and while these kids have never even heard the Christmas story, they definitely have rewrites! Soon everyone is calling for reluctant director Grace Bradley to cancel the whole thing. It's up to Bradley and the Reverend to help their community see the Christmas story and the Herdman kids through new eyes in this buoyant musical adaptation of the funny and touching holiday classic. This delightful comedy with a touching heart-warming finale will be the area premiere of the musical adaptation.
Thoroughly Modern Millie
New Lyrics by Dick Scanlan
New Music by Jeanine Tesori
Book by Richard Henry Morris and Dick Scanlan
Original Story and Screenplay by Richard Morris for the Universal Pictures Film
Directed by Manny Cafeo
Performances: Feb 14-Mar 1, 2020
The winner of six Tony Awards, including Best Musical, Thoroughly Modern Millie was the 2002 season's most awarded new show on Broadway! Based on the 1967 Academy Award-winning film, Thoroughly Modern Millie takes you back to the height of the Jazz Age in New York City, when "moderns," including a flapper named Millie Dillmount, were bobbing their hair, raising their hemlines, entering the workforce and rewriting the rules of love. This high-spirited musical romp is a delightful valentine to the long-standing spirit of New York City and the people who seek to discover themselves there.
Set in New York City in 1922, Thoroughly Modern Millie tells the story of young Millie Dillmount from Kansas, who comes to New York in search of a new life for herself. Her grand plan is to find a job as a secretary for a wealthy man and then marry him. However, her plan goes completely awry. The owner of her dingy hotel kidnaps young girls to sell to the Far East, her wealthy boss is slow in proposing marriage and the man she actually falls in love with doesn't have a dime to his name… or so he tells her. A happy ending will prevail, of course.
M*A*S*H
Adapted by Tim Kelly
From the book by Richard Hooker
Directed by Meredith Ann Gaines
Performance Dates: April 10 – 26, 2020
Audition Dates: Feb. 23 & 24, 2020
M*A*S*H stands for Mobile Army Surgical Hospital, and joining it are two unpredictable madcaps, Hawkeye and Duke. They can't be dealt with casually, however, because they are also two of the best chest surgeons in South Korea. They decide to wage a campaign to get a young Korean to the United States and entered in a good school. Along the way, Hawkeye has a scene with a woman psychiatrist who believes he's been trying to lobster-trap mermaids in a rice paddy! There's a jolly encounter with the baby-talking Bonwit sisters, the worst tap-dancing act the U.S.O. ever sent overseas. A sergeant is selling dumb GIs fishing rights in the Bay of Phum. Radar O'Reilly, a soldier with incredible hearing, anticipates things before they happen. The proprietor of a painless dental clinic is cured of dark moods by the recreation of an old monster movie—and a monster! It's all here, including a little romance mixed in with dramatic moments and a genuine love of life. Oh, yes—the Korean boy does get his education in the United States.
Peter Pan
Lyrics by Carolyn Leigh
See Also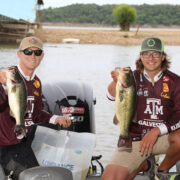 Home » STAGE RIGHT Has the Answer to Your Holiday Dilemma!
Music by Morris "Moose" Charlap
Additional Lyrics by Betty Comden Adolph Green
Additional Music by Jule Styne
Based on the play by Sir J. M. Barrie
Directed by Sara Preisler
Performances: July 10-26, 2020
Auditions: Apr 19-20, 2020 (tentative)
Based on J.M. Barrie's classic tale and featuring an unforgettable score by Morris "Moose" Charlap and Jule Styne with lyrics by Carolyn Leigh and Betty Comden and Adolph Green, Peter Pan is one of the most beloved and frequently performed family favorites of all time. This high-flying Tony Award-winning musical has been performed around the world and delighted audiences for 60 years.
Peter and his mischievous fairy sidekick, Tinkerbell, visit the nursery of the Darling children late one night and, with a sprinkle of pixie dust, begin a magical journey across the stars that none of them will ever forget. In the adventure of a lifetime, the travelers come face to face with a ticking crocodile, a fierce Indian tribe, a band of bungling pirates and, of course, the villainous Captain Hook. Featuring the iconic songs, "I'm Flying," "I've Gotta Crow," "I Won't Grow Up" and "Never Never Land," and a rousing book full of magic, warmth and adventure, Peter Pan is the perfect show for the child in all of us… who dreamed of soaring high and never growing up.
But wait, there's more (and it's not a set of Ginzsu knives)!
As a special added attraction, STAGE RIGHT season ticket holders will be offered a discounted ticket to a special event – Erma Bombeck: At Wit's End by Margaret & Allison Engel. A loving comic tribute to one of our country's most beloved voices, who captured the frustrations of her generation by asking, "If life is a bowl of cherries, what am I doing in the pits?" From her troubled childhood, where she found comfort in the words of Dorothy Parker and Robert Benchley, through her rise to fame as a journalist and public figure, discover the story behind America's treasured humorist who championed women's lives with wit that sprang from the most unexpected place of all – the truth. This one-woman show stars award winning actress and Crighton favorite Carolyn Corsano Wong. Carolyn, Artistic Director and Executive Producer for STAGE RIGHT of Texas, has appeared in many productions at the Crighton Theatre including Hello Dolly (Dolly Levi), The Savannah Sipping Society (Randa Covington), The Wild Women of Winedale(Willa Wild), The Wizard of Oz (Wicked Witch) and Always, Patsy Cline (Louise Seger).
Show dates are June 12 – 21, 2020 with Friday & Saturday performances at 8 pm and Sunday matinees at 2 pm. There will also be a Saturday matinee on June 20 at 2 pm. Performances will be held at the historic Crighton Theatre at 234 N. Main in downtown Conroe. Tickets for Erma Bombeck: At Wit's Endare $26 for adults, $24 for seniors 62 yr and older and $17 for youth 16 yr and under. Group discounts are available for groups of 10 or more by calling the box office. Carolyn is offering a $20 ticket to any STAGE RIGHT season ticket holder. This show is sure to please anyone who has ever had a mother.
For season ticket information/and or to create a gift certificate please call the box office at 936-441-7469.  Tickets to any one show can be purchased by calling or online at www.stage-right.org.  Give your special someone a truly magical theatre experience instead of the same old fruit cake this year!