Milstead Home Décor Expands 2020
In January 2012, Faye Milstead, realized a life-time dream when she expanded the family business to include Milstead Home Décor. During the last seven years, the boutique has become a popular venue for unique gifts and specialty items. The holiday seasons are especially exciting because it is a perfect time for home decorating and entertaining.
"Milstead Home Décor, has been the name on the door but we have always carried the moniker, A Different Niche!." explained Faye, "It describes my store perfectly."
"That's just one reason, I'm so excited to announce our move to a new 4,000 square foot showroom," continued Faye. "The boutique will double in size and be located at 2114 McCaleb Road. But first, I am selling everything at our current location at 50% off. This is a renewed beginning with twice the space, innovative product lines and displays as well as customer favorites. For me, it is a great opportunity to create more than just another boutique. I am just thrilled with the fresh ideas and approaches that I am developing for this endeavor. Afterall it's,  A Different Niche!" exclaimed Faye.
The 50% off sale is an incredible discount on national brands. Dress your table or special event with fabulous pieces from G&G Collection® and nora fleming®. Give your step an extra lift with Yellow Box® shoes. For the hard to find baby gift, Bearington Bears® is a favorite of many of Faye's customers. Add the wonderful aroma of Trapp Candles® & Diffuser or New Orleans Home Fragrances®, and for something different, the Lampe Berger® fragrance oil lamps are wonderful. The stunning and distinctive patterns of Michel Design Works® are steal at 50% off. One of Faye's Texas favorites is Simplified Lotions®, a simple, wholesome product especially for sensitive skin. And don't miss the beautiful Uttermost® lamps and clocks. There is a special find for everything at this discount.
The additional space will allow Faye to focus on expanding the lines of Texas products customers have been requesting. An example is to offer beer and a larger wine selection from local favorites including Bernhardt Winery, Los Pinos and Messina Hof Winery. Faye will increase the depth of many of the lines she currently offers and add many novel and exciting product lines that are a little more difficult to find.
"The new space is open, airy and bright," Faye explained, "and will provide a very inviting shopping experience. Speaking of inviting, I will have stylish boutique clothing that is easy and comfortable available late Spring 2020. In the meantime, I will be shopping the specialty markets seeking unique gifts and home décor items not found everywhere, products I love and feel my customers will too!"
As A Different Niche! takes shape it will continue to offer customer favorites and add so many more new items for gift giving, home décor accessories and wonderful seasonal items. Faye is also expanding many of her current lines, mudpie®, Bella Tunno®, baby products, nora fleming®  to name a few.
Some customers shared their thoughts about the their shopping experiences and expectations.
"I love to come into the shop, Faye makes buying home accessories and gifts fun and exciting." exclaimed Angie, "I can't wait to see what she does next with A Different Niche!"
I am constantly searching for something a little unique for a friend or for my own home." added Susan,  "Home Décor has been one of my go to shops, so I am really excited about the opening of the new boutique, more space for more treasures."
See Also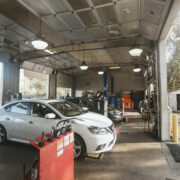 Home » A Different Niche!
"Now is the time for me to totally focus on my home décor business. This is a dream come true for me. I love to decorate and see the latest product offerings and trends. Everyone needs an occasional gift idea or last-minute item and my goal is to be the first destination that comes to mind. A great shopping experience for that special find. A Different Niche!." Faye happily emphasized.
Estimate dated for the opening of the new location is late Spring 2020. Watch local and social media for updates in the coming months.
Milstead Home Décor, A Different Niche! Currently located at 710 Honea Egypt Rd., Magnolia, Texas
Milstead Glass was sold in September, 2019 and will remain in its current location at 710 Honea Egypt Road, Magnolia.