Under a 2018 law, Purple Heart recipients; former prisoners of war; veterans with a service-connected disability from 0 to 90 percent as documented by the Department of Veterans Affairs; and certain primary veteran caregivers will be newly eligible to shop at commissaries and exchanges. It applies to all military bases, including Coast Guard.
Commissaries sell discounted groceries. Military exchanges sell a variety of items ranging from clothing and shoes to toys, furniture, home appliances and electronics.
This newly eligible population will also be able to use certain morale, welfare and recreational, or MWR, facilities such as golf courses, movie theaters, clubs and certain other programs and facilities that are self-sufficient, generating enough revenue through fees and/or sales to pay their operating costs.
The departments of Veterans Affairs, Defense and Homeland Security have been working together for months on plans for how the program will be implemented. A crucial part of that is the credential required to get onto the base and to shop at the stores, because most veterans who aren't retired don't have access to installations.
See Also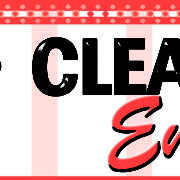 Home » Commissary & Exchange Privileges Open to Certain Veterans
Defense officials are working to enable technology at the front gate to scan those veteran cards so veterans can get in to use those benefits. Commissary officials are working on adjusting their technology to enable systems to read the cards.
This program is set to launch on January 1, 2020, but with every change in the requirement of increased technology comes issues, so just some fare warning there is a good change there will be delays. For more information on VA & State benefits, contact Montgomery County Veterans Service at 936-539-7842 or via email at [email protected], or follow us on Facebook.