As we ring in 2020 we reflect back on what we accomplished in 2019 and what we can do even better in the New Year. Resolutions of course, and trying to live up to them as the year goes by.
We started out as a small group of volunteers at a local shelter in 2010. We could see the desperate need for the care of the animals and that is when it all began! We sat around a table and discussed what we felt we needed to do and what we would call ourselves. Many names were discussed and we decided on Animal Shelter Volunteers because that's what our focus was. We added the word "Texas" because our goal was to help Montgomery County and beyond – which is now what we are doing.
Animal Shelter Volunteers of Texas is proud of all that was accomplished by our rescue since the inception of our group. We have been telling you through the years what we do, but now we are going to tell you how we do it "behind the scenes".
ASVT has a Board of Directors and programs that were put in place over the years have grown to save even more animals.
Foster Program
Volunteer Program
Adoption Events
Fundraising
Transports
Spay/Neuter Program
Meet ASVT Board of Directors. As a nonprofit organization all decisions regarding intake of animals, expenditures and new programs are approved by majority vote. This ensures our rescue is the best of the best.
Kathy Joslyn – President
Hillary Dumas – Vice President
Elizabeth Jones – Treasurer
Chris DelGreco – Secretary
Arlyce "Fred" Kratochvil – Foster Coordinator
Hilari Rogers – Rescue
Ruby Cross – Marketing
The first program that had to be in place to take animals into our rescue is the Foster Program. We couldn't do anything we do without our wonderful team of fosters.
FOSTERING
Fostering is an emotional rollercoaster helping these helpless animals but we are committed to them. ASVT animals are housed in foster homes where they can be socialized and learn to trust humans. Fostering gives an animal a second chance and can be a wonderful life experience for the entire family. Fosters are the unsung Heros of rescue!
Some have asked when I started rescuing animals. Unofficially, I guess it was around 1949 when I crawled under our neighbor's house to get a dog that was crying. I got stuck with her and wouldn't let go, so my dad had to come get me. Of course she was pregnant and I kept her and her 2 puppies. They rode around in my doll carriage.
Officially, I started volunteering and fostering with Animal Shelter Volunteers of Texas November 11, 2014 and have fostered more than 250 dogs.
VOLUNTEERING
As a non-profit organization, ASVT relies on the assistance of caring and hard-working volunteers. Volunteers are the lifeline for each and every animal that comes through our program. Volunteers who work directly with rescue animals can increase an animal's chance of adoption by providing additional human contact.

Just look into the eyes of any of our rescue animals and you will see gratitude for the second chance at a better life given to them by our volunteers.

While fostering is our greatest need, it isn't for everyone. If you can't foster, there are still so many ways you can help as a volunteer.
Do you ever wonder how we get the great pictures of our foster animals? It is done by our ASVT Photographer Bobbie Bennett. She spends her time going from location to location to get the glamour shots of our animals to help make them more adoptable.
ADOPTION EVENTS
We are thankful for the number of businesses that host our weekly Adoption Events. Ransom's Steakhouse, McCoy's Building Supply, Pet Supplies Plus, Montgomery Fire Station 51 and B-52 Brewery. If you would like to host one of our events just send us an email. [email protected].
Fundraising "Help Us Help Them" is our motto. We depend totally on donations from our supporters to continue our work of saving homeless animals. To help with this we do fundraising. Two of our biggest fundraising events are Ales for Tails in May and Rescue Riders in October. We are forever grateful for everyone's participation.
TRANSPORTS
Once a month ASVT sends a number of dogs to Iowa where adoption needs are high. We try to send from 10 to 20 dogs on each of these transports. They are usually adopted within two weeks. This is a lifesaving journey for these dogs. Our Transport Coordinators make these transports a success. Elizabeth Jones, Chris DelGreco and Theresa Vogelsang make these transports happen every month.
The cost to send each dog is $200. This is an expense that ASVT incurs for those that we cannot get sponsors. If you would like to sponsor one of our dogs just visit our website and make a donation with the note that it is for a transport dog. At the time dogs are selected to go, you will be notified of the dogs going and can select the one you would like to sponsor.
See Also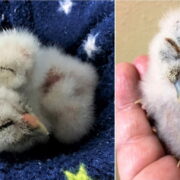 Home » Behind the Scenes at ASVT
SPAY/NEUTER PROGRAM
The stray animal population in our community and in all of Texas continues to multiply. The only solution is to spay/neuter as many as possible. We understand that not all pet owners can afford the expense of this surgery. ASVT is helping with this problem. Our Spay/Neuter Program is in place to help financially with getting these pets altered.
Our Future…
As always, we continue to find loving homes for the less fortunate animals found on our streets. ASVT takes in animals from abusive, neglected homes or stray situations. We take in animals regardless of their health issues and take on the medical expenses for that particular animal. What we do is provide the animal a temporary home through a network of animal foster parents who agree to take care of the animal until it is adopted.
As we look forward to 2020 we look back to 2019 when we took in more than 700 animals to give them a second chance for a good life.
HOW CAN YOU HELP US HELP THEM?
ADOPT, SPONSOR, VOLUNTEER, FOSTER, DONATE!

You can visit our website to sign up to volunteer and/or foster and donate using our DONATE button. Donations help us pay for medical expenses, food, supplies and transporting animals to areas with high adoption needs.
The accomplishments of ASVT would not be possible without partners like Wiesner Automotive, Empire Electric, Ransom's Steakhouse, Animal Hospital of Montgomery, Dock Line Magazine and so many more. www.ASVTexas.org
Ruby Cross
Animal Shelter Volunteers of Texas 501c3 (ASVT)