HC Gun & Knife Shows, Inc.
When: January 11 – 12, 2020
Time: Sat: 9:00 a.m.- 5:00 p.m.; Sun: 10:00 a.m. – 4:00 p.m.
Where: Lone Star Convention Center, 9055 Airport Rd., Conroe, TX 77303
Admission: Adults: $9.00, Free Parking. Children 12 & under: Free. Law enforcement officers in uniform will gain Free admission.
Bring your gun and trade for the gun you've always wanted, and see the hundreds of displays of New and Old Guns, Ammo, Gun Parts, Books, Knives, Knife Sharpening, Coins, Camouflage and Related Items at Discount Prices. For more information call 281-412-4824 or email info@texasgunshows.com or visit the website at www.texasgunshows.com
Empty Bowls
When: January 13, 20 & 27, 2020
Time: Create A Bowl Sessions: Mon.3pm-6pm; Sat. 10am-2pm; Glazing Bowls: Tues-Fri.3pm-6pm; Sat.10am-2pm
Where: The Wynne Home Arts & Visitor Center, 1428 11th St., Huntsville, TX 77340
Admission: Free
The Wynne Home Arts & Visitor Center is looking for volunteers to help make bowls for the annual Empty Bowl Fundraiser, held on February 25, 2020. No previous potter experience is necessary to attend the bowl making sessions. Volunteers are encouraged to stay at least an hour in order to complete a bowl. For more information call 936-291-5424.
Huntsville Audubon Society
When: Thursday, January 16, 2020
Time: 6:00 p.m. – Snacks and chat; 6:30 p.m. – Guest Presentation
Where: St. Stephens Episcopal Church, 5019 Sam Houston Ave (TX-75), Huntsville, TX
See Also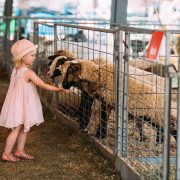 Join fellow birdwatchers and wildlife enthusiasts Thursday, January 16th for "Eagles in the Huntsville Area" presented by Master Naturalist, writer and photographer Bronwyn Clear. Bottled water provided, but please bring a snack to share. For additional information email huntsvilletxaudubon@gmail.com. All are welcome!
Livingston Trade Days
When: January 18 & 19 2020
Time: 9:00 a.m. – 5:00 p.m. Saturday, 9:00 a.m. – 2:00 p.m. Sunday
Where: Pedigo Park, 925 US Highway 59 Bypass North, Livingston, TX
Admission: FREE admission and parking
Open year-round on the weekend before the third Monday of each month. Livingston Trade Days is held in beautiful Pedigo Park surrounded by picturesque East Texas Pines. Two large covered pavilions and a multitude of open-air lots host a wide variety of local food, arts & crafts, hunting accessories, tools, collectibles, unique clothing, jewelry, shabby chic, antiques, and so much more. Bring your family and enjoy a day in the park. There's something for everyone! For more information on this event, contact Lynn Riley or Juan Parra at 877-824-6653, email livingstontradedays@livingston.net or visit www.cityoflivingston-tx.com/175/Trade-Days