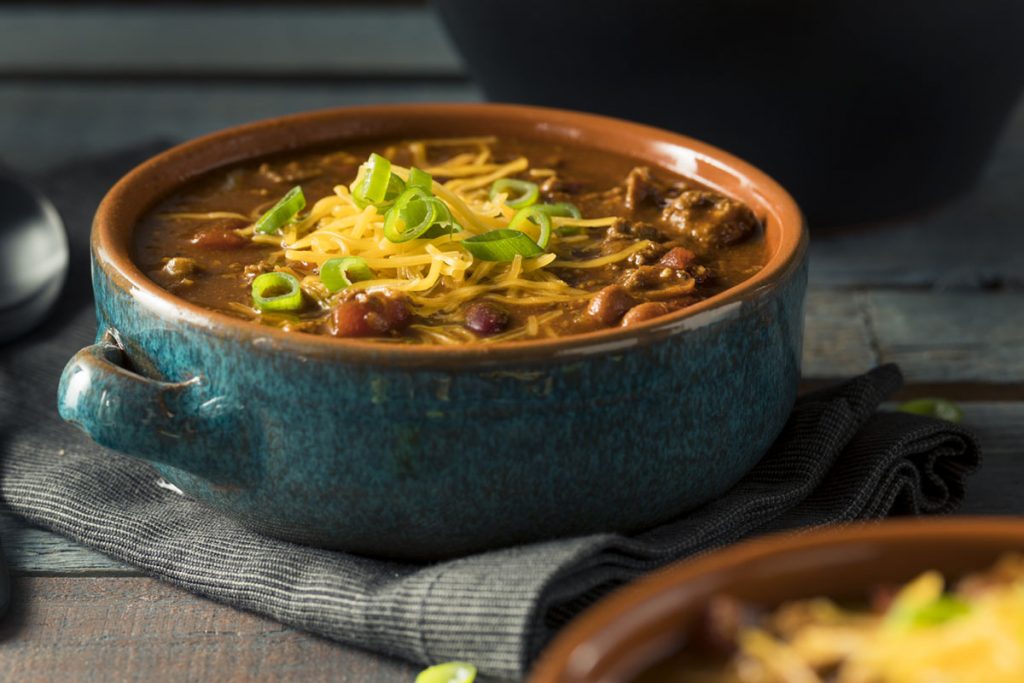 Four Way Chili
1 pound lean ground beef
1 pound mild pork sausage
1 large red onion, chopped
1 green bell pepper, seeded and diced
1 red bell pepper, seeded and diced
1 yellow bell pepper, seeded and diced
2 (14.5 ounce) cans Mexican-style stewed tomatoes
2 (15 ounce) cans pinto beans, drained
2 (1.25 ounce) packages chili seasoning mix
1 (8 ounce) package angel hair pasta
1 (4 ounce) packet saltine crackers
2 cups shredded Cheddar cheese
Crumble the ground beef and pork sausage into a large skillet over medium-high heat. Cook and stir until browned. Drain, and set aside.
Coat a large pot with cooking spray, and add the green, red and yellow bell peppers, and onion. Cook over medium heat until tender, stirring occasionally. Add the beef and sausage to the peppers. Puree the stewed tomatoes using a blender or food processor, and stir them into the pot along with the chili seasoning. Mix in the pinto beans, and heat to a simmer.
Bring a large pot of lightly salted water to a boil. Add the angel hair pasta, and cook until tender, 2 to 3 minutes. Drain.
When serving the chili, place the items on your plate in the following order: Start with pasta, then crush some saltine crackers, then some shredded cheese, and then chili.
See Also
---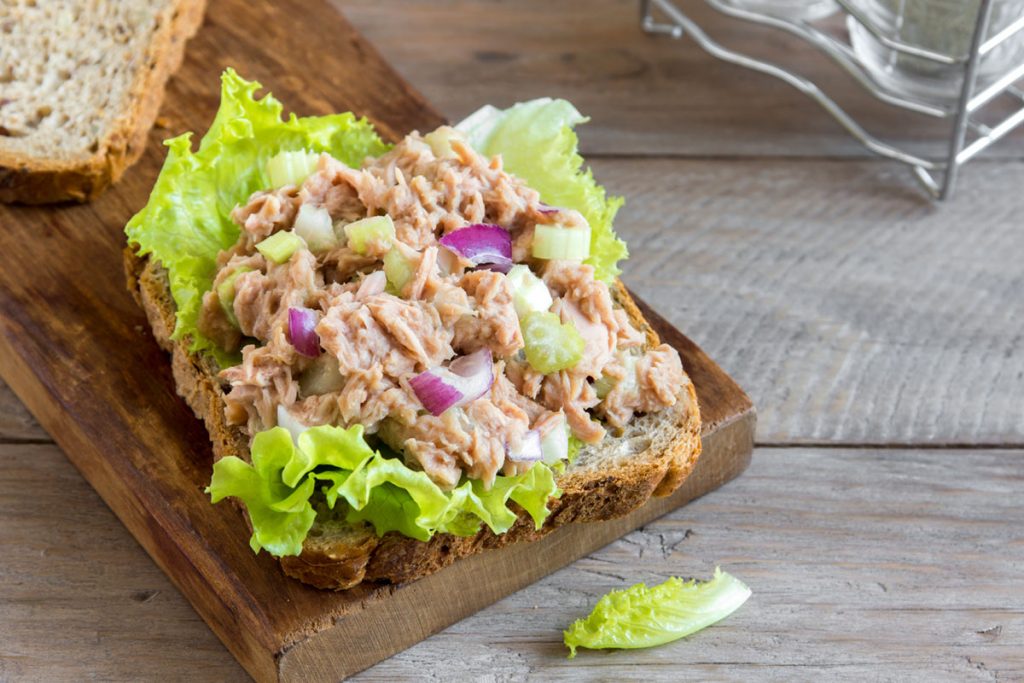 Team Four Tuna
2 tablespoons minced red onion
2 pepperoncini peppers, minced
1 tablespoon mayonnaise
1 tablespoon rice vinegar
2 imitation crab legs, chopped
2 (5 ounce) cans tuna, drained
In a mixing bowl, stir together red onion, peppers, mayonnaise, vinegar, imitation crab, and tuna. Chill if desired.
Serve on your favorite bread.