Red, White, and Blueberry Fruit Salad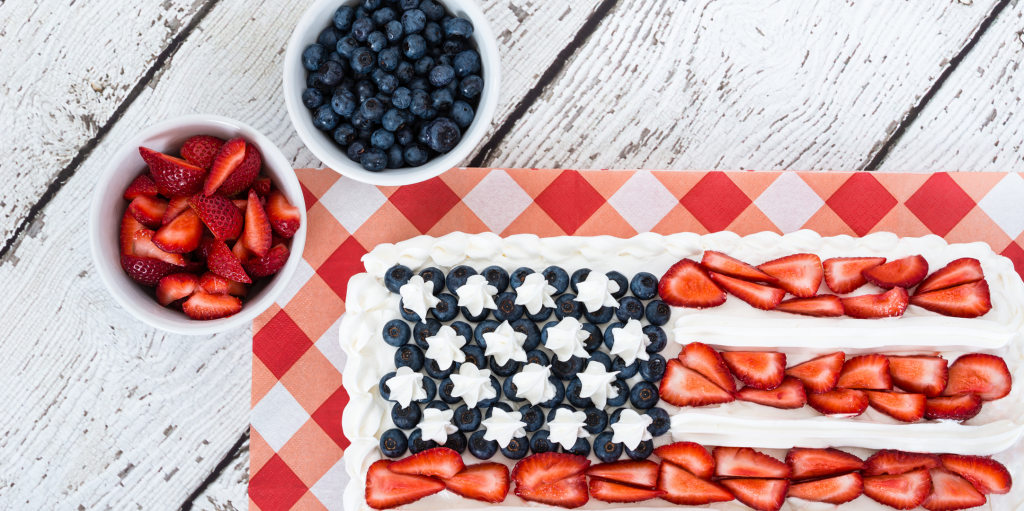 1 pint strawberries, hulled and quartered
1 pint blueberries
½ cup white sugar
2 tablespoons lemon juice
4 bananas

Mix the strawberries and blueberries together in a bowl, sprinkle with sugar and lemon juice, and toss lightly. Refrigerate until cold, at least 30 minutes. About 30 minutes before serving, cut the bananas into 3/4-inch thick slices, and toss with the berries. Add whipped cream to taste.

Spicy Grilled Shrimp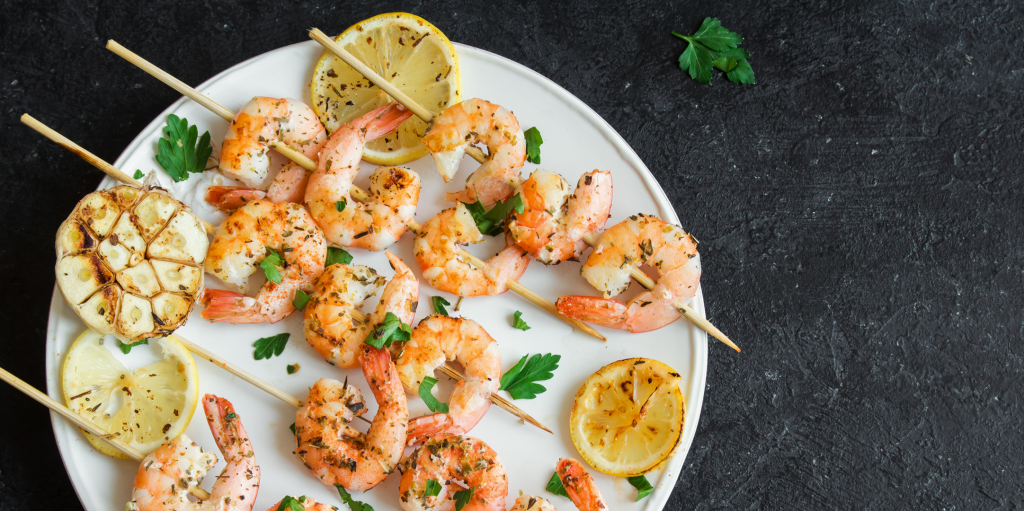 1 large clove garlic
1 teaspoon coarse salt
½ teaspoon cayenne pepper
1 teaspoon paprika
2 tablespoons olive oil
2 teaspoons lemon juice
2 pounds large shrimp, peeled and deveined
8 wedges lemon, for garnish

Preheat grill for medium heat.

In a small bowl, crush the garlic with the salt. Mix in cayenne pepper and paprika, and then stir in olive oil and lemon juice to form a paste. In a large bowl, toss shrimp with garlic paste until evenly coated.

Lightly oil grill grate. Cook shrimp for 2 to 3 minutes per side, or until opaque. Transfer to a serving dish, garnish with lemon wedges, and serve.