AM Commercial & Residential Roofing LLC is A Veteran Owned  Roofing and Construction Company:  
Not only are they a 5 Star Select Roofing Master Installer for CertainTeed, but they also now build Custom Patios, Outdoor Kitchens, Room Additions, Garages, Stone Bar/Fireplaces, and more!  
AM Commercial & Residential Roofing Company LLC has been here in Montgomery, Texas since 1994 and has built their reputation from installing residential and commercial roofs, but they've become so much more than that. Owners Allen Madsen and wife Staci and their skilled crews are breaking out of the traditional mold and doing more for its customers.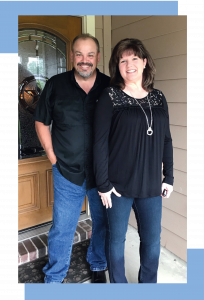 For Starters: AMCRRLLC. is taking on larger projects and more custom patio work than ever. They are tackling projects like enclosed porches, pool houses, stone fireplaces, and custom stone outdoor bars & kitchens. AMCRRLLC is taking their award-winning service from Angie's List a Super Service Award winner for 2019, 2020, and will be awarded again in 2021, to new areas, combining their knowledge and experience more than ever before to serve our customers.
As Allen puts it, "We can build you a house but prefer to build outdoor patios, porches, pool houses, room additions, and garage/shop builds. We are no longer just a roofing company anymore! We're doing a lot of cool stuff, from pouring a new cement slab with engineered designed plans to building stone & gas fireplaces with custom wood interiors. We can handle everything, from the electrical work to the plumbing to the granite countertops."
But why is this so important? And why should you choose AM Commercial & Residential Roofing LLC for your home? 
AMCRRLLC is Local, Insured, and has the Experience that Matters:
Working with a construction company to remodel your home or fix your roof is all about finding someone you can trust. You're going to be exposing your family and home to this company. You can't let your home fall into the hands of someone who doesn't really care about the quality you want for your home. You need not only someone who can understand the project you want done but can put your ideas into concrete plans and actions, such as AMCRRLLC, which can produce custom drawings and full breakout estimating so you can see their progress from start to finish. That's how you build trust.
But you don't have to take our word for it, just ask their customers.
As a local company, AMCRRLLC has the stellar record and references that showcase time and time again that they will earn a customer's trust. They are a 5-star rated service provider listed on Angie' List, Porch, and Home Advisor. They have over 30 years of experience, and are a Background Checked and Vetted Pro, one of the highest standards you can achieve in the construction business. On top of this, they are a CertainTeed Shingle Master Installer, and hold a 5-star rating on Google and Facebook, as well.
AMCRRLLC. is also a fully insured roofing company which means their workmanship is fully protected with an open roof endorsement and a $2m general liability policy that insures you against rain and inclement weather during roof replacement.
 When you partner with AMCRLLC for your home, you won't be subjected to endless sales calls and half-finished projects. You don't have to worry about a company coming into your home, finishing half the work, leaving for another job, and then finishing several weeks later. AM Commercial & Residential Roofing LLC is all about owner involvement from start to finish. At every point, you'll work with one of the owners of AMCRLLC, whether that be Patrick Madsen, Suzahna Madsen, Staci Madsen, or Allen himself. 
Unlike other construction companies who will try to coordinate multiple projects at once, Allen and the team are determined to
see your project to completion before working on others, "We do cradle to grave estimating and project management. We like to work one job at a time to be as thorough as possible. This allows us not only to serve our clients better but give our full attention to them. When we are working on your home, you are our primary focus and nothing else," says Allen.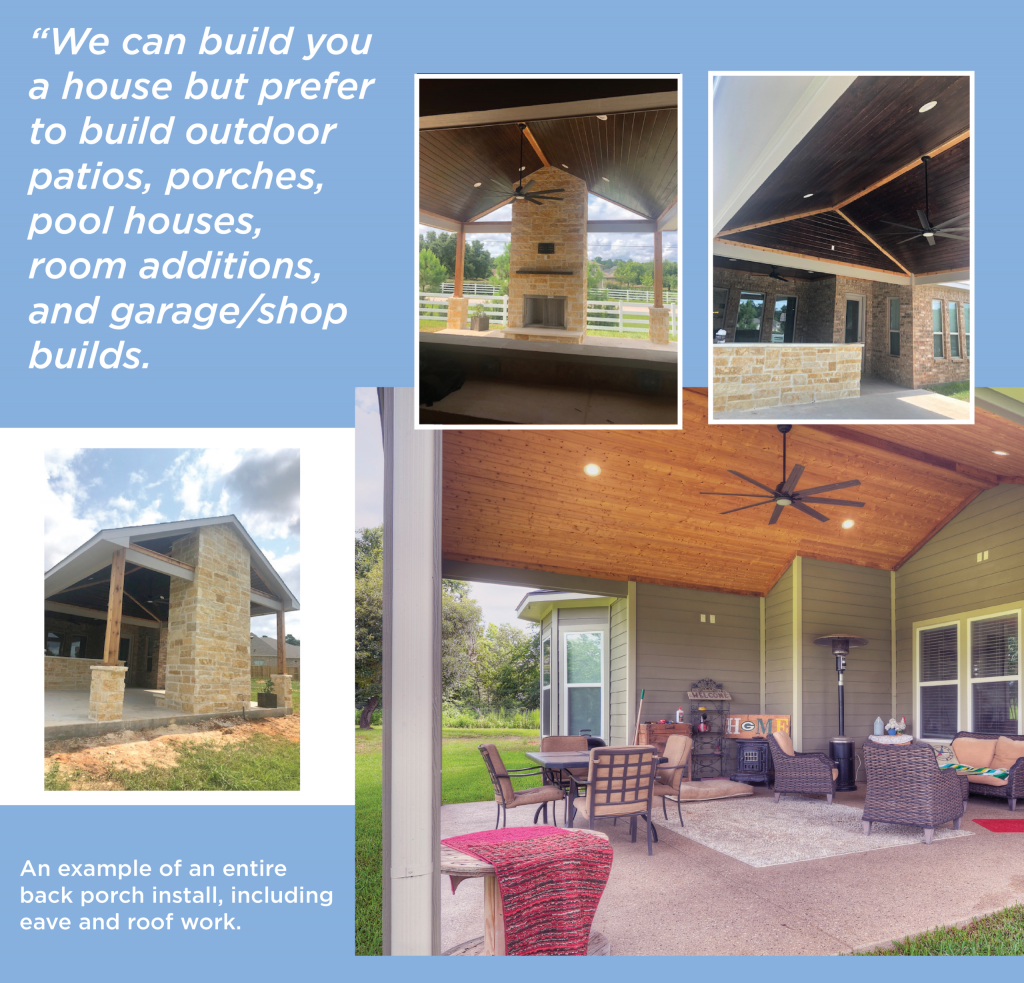 This is a Family Business
AM Commercial & Residential Roofing Company LLC is a family-owned business in Montgomery County first and foremost. When looking to optimize and modernize for the future owners, Allen and Staci Madsen called on the people they trusted most: Family. This is why when you call them, you'll be treated to a welcoming and inviting atmosphere from someone like Suzahna Madsen (daughter-in-law) who is a business administrator and social media operator. When planning out your roof repair you may work with Patrick Madsen (son of Allen) who is becoming part-owner and sales manager.
Both of them have been instrumental in shaping the direction and new outlook for the company and within a few years Patrick will be taking over operations for the roofing department. Patrick and Suzahna are helping them optimize their tried-and-true service by building a new website, helping customers find the best solution for their problems, and finding new and inovating ways to add services. 
When at a job site you may also meet with someone like Gary Hillhouse, who has been with the company for over 20 years. He is their master carpenter who oversees construction jobs with Allen to make sure they come in on-time, on-budget, and held to the excellent standards of AMRCRLLC. You could also talk to Louie Madsen (Allen's younger brother), who oversees the daily operations of the re-roofing department and helps from time to time on bigger construction jobs. Louie loves to take a stressful situation, such as a damaged roof, and make the process easy and uplifting for families.
When you choose AMCRLLC for your home or business, you're going to be treated as an actual family member, because that's the only way they know how to do business. You'll be in contact with the owners of the business throughout the entire process. They'll walk you through every step of the way. More importantly, they'll be open and honest about the entire process, as Allen says, "We take care of our customers, we put everything in writing, and our references show it."
Because AMCRLLC is always adapting and evolving for the needs of its customers, they offer online estimating and satellite estimating as well, and are always hiring better and more experienced craftsmen for the jobs they tackle. You can expect this type of innovation and trust not only of Allen and Staci but Suzahna and Patrick as well. While Allen and Staci aren't going anywhere anytime soon, the future is bright for AM Commercial & Residential Roofing LLC.
Expanding Their Reach
If you live in the Greater North Houston Area, AM Commercial & Residential Roofing LLC can service all of your needs. They are active in areas like Montgomery, Magnolia, Tomball, New Waverly, Conroe, Spring, Plantersville, The Woodlands, and more! If you're looking to build an outdoor patio, fix your roof, or build that dream wrap-around porch then there's only one place to call: AM Commercial & Residential Roofing LLC. To check out their reviews or contact them you can reach them at their website at: https://www.amcommercialroofing.com/. AMCRLLC is open Monday through Saturday 7:30 am-5 pm. You can also reach them by phone at 936-449-8051.