The Players: Barefoot in the Park
Set in a tiny walk-up apartment in 1960s New York, Barefoot is possibly Neil Simon's most relatable comedy.  The small cast consists of Paul and Corie Bratter, Corie's mother, Ethel Banks, and Victor Velasco, the Bratters' eccentric upstairs neighbor.  There's also a telephone repairman who makes a few fun appearances.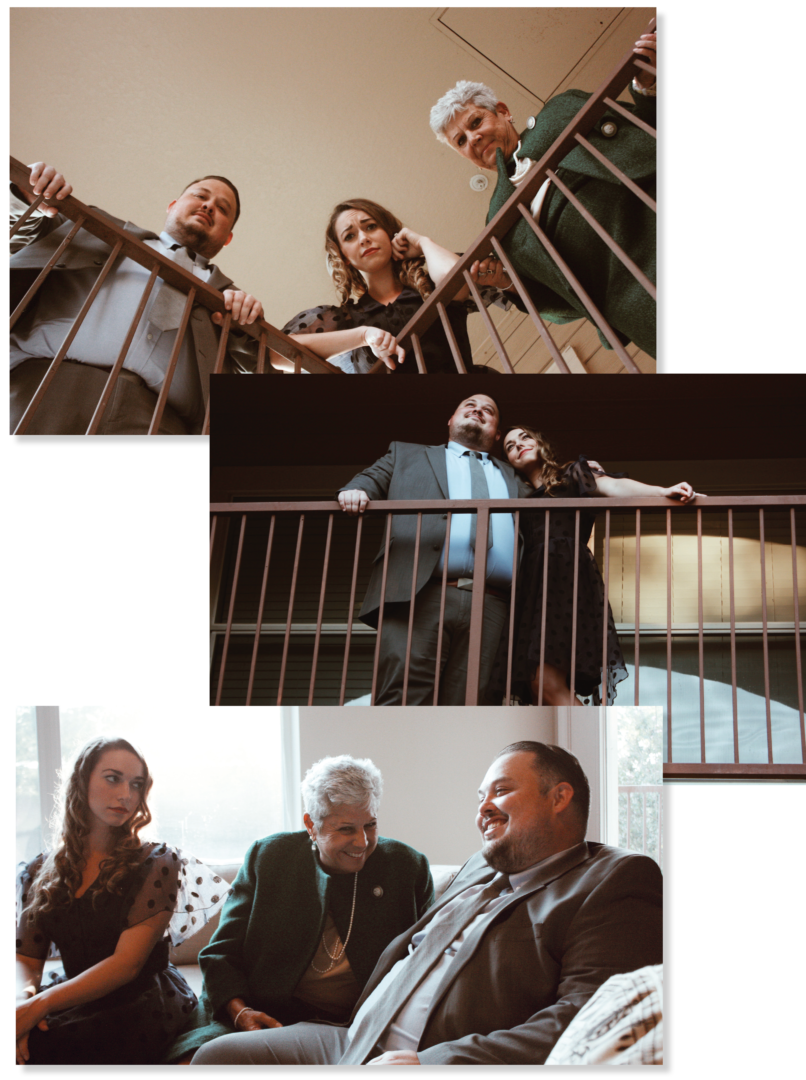 When we meet the Bratters, portrayed by John Kenward and Jillian Linton, both new to The Players, the young couple is fresh home from a whirlwind honeymoon and are trying to settle into their less-than-perfect first home, a fifth-story apartment with no working elevator.  Paul, a somewhat uptight, conservative lawyer, is understandably worried about setting his new bride up in a home that is literally falling apart around them, while Corie, a vivacious free spirit, feels this is a new adventure she can't wait to undertake.  
Playing the stuffed-shirt Paul, Kenward got his start in acting during his college years at Lone Star College Tomball, performing in such shows as All My Sons (Joe Keller) and Rumors (Lenny Ganz). He pursued an acting career in Los Angeles but moved back home to Houston to help care for his parents.  He continues to perform in an effort to honor their memory.  Kenward is commanding on stage and brings a humorous gravitas to Bratter, making Paul not strict and temperamental, but also not a whiney pushover.  We are thrilled John brings his talents to the Owen stage for his first venture into the Conroe theatre community and we expect to see much more of him throughout the upcoming season.
Jillian Linton, a Houston-based actress, singer, and stage combatant, has performed in over thirty productions during her career, including projects with The Classic Theatre of San Antonio, Unity Theatre, Queensbury Theatre, HITS Theatre, and The Plaza Theatre. A graduate of Texas State University and former Fairy Godmother in Training at Walt Disney World, Linton brings Corie to life without being annoying or simpering, and without making the audience resentful or envious of Corie's free-willed winsomeness. Linton is charming and engaging and plays opposite Kenward beautifully. The chemistry is undeniable and the audience will be charmed into believing the two actors really are the Bratters come-to-life. The Players are fortunate Jillian auditioned for Corie and we can't wait to see what else she brings to the Conroe theatre scene!
Making her debut in a non-musical is long-time Downtown Conroe business and nonprofit advocate, Margie Taylor, who plays Corie's mother, Ethel. While she is new to stage work, Taylor has a weekly radio program on Lone Star Community Radio covering local events and happenings, so she's not totally new to performing live. Taylor was kind enough to step in to fill a role in The Players' School of Rock the Musical in September, which was her actual stage debut, and we're excited she's come back so quickly for a second show! Ethel Banks is staid and staunch, much like Paul and much like Taylor herself. Margie's dedication to the role, the show, and The Players, however, is a breath of fresh air and we're so happy she's with us this season!
Rounding out the cast are Katt Gilcrease as eccentric, beguiling Bratter neighbor, Victor Velasco, and longtime Player, Michael Hayes, as the telephone man. Gilcrease's portrayal of Velasco has hints of Gomez Addams in him, full of drama, flair, and energy. Audiences will know both Gilcrease and Hayes from performances at both the Crighton Theatre and the Owen Theatre over the past decades, and will be thrilled both men are still trodding the boards in Conroe!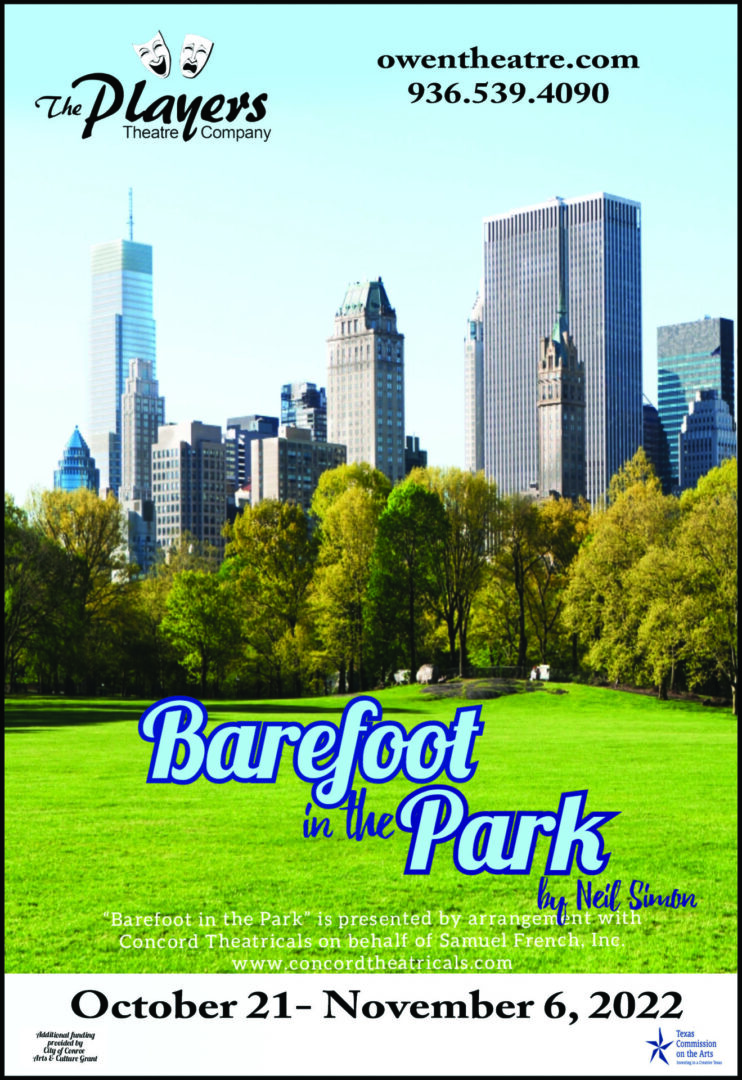 While this is Kailey Johnson's first foray into directing, no one with either Stage Right nor The Players is surprised to see her helming this project as she's been a major and integral member of backstage crews for the past several years including multiple productions with SR's Jim Bingham Summer Camps and many of TPTC's main stage shows like Matilda, A Christmas Story, and, most recently, School of Rock. Johnson stage managed Joe Viser's The Rainmaker last season which put her at the top of Viser's list to direct this season. Meticulous, patient, kind-hearted, and smart, Johnson is definitely a rising star in our theatrical productions.
If you haven't bought season tickets yet, there's still time to see the rest of our incredible 56th season at a prorated price. Tickets for Neil Simon's Barefoot in the Park are on sale now! Visit www.owentheatre.com now!