Fishing Hole Nature: Snake Bite!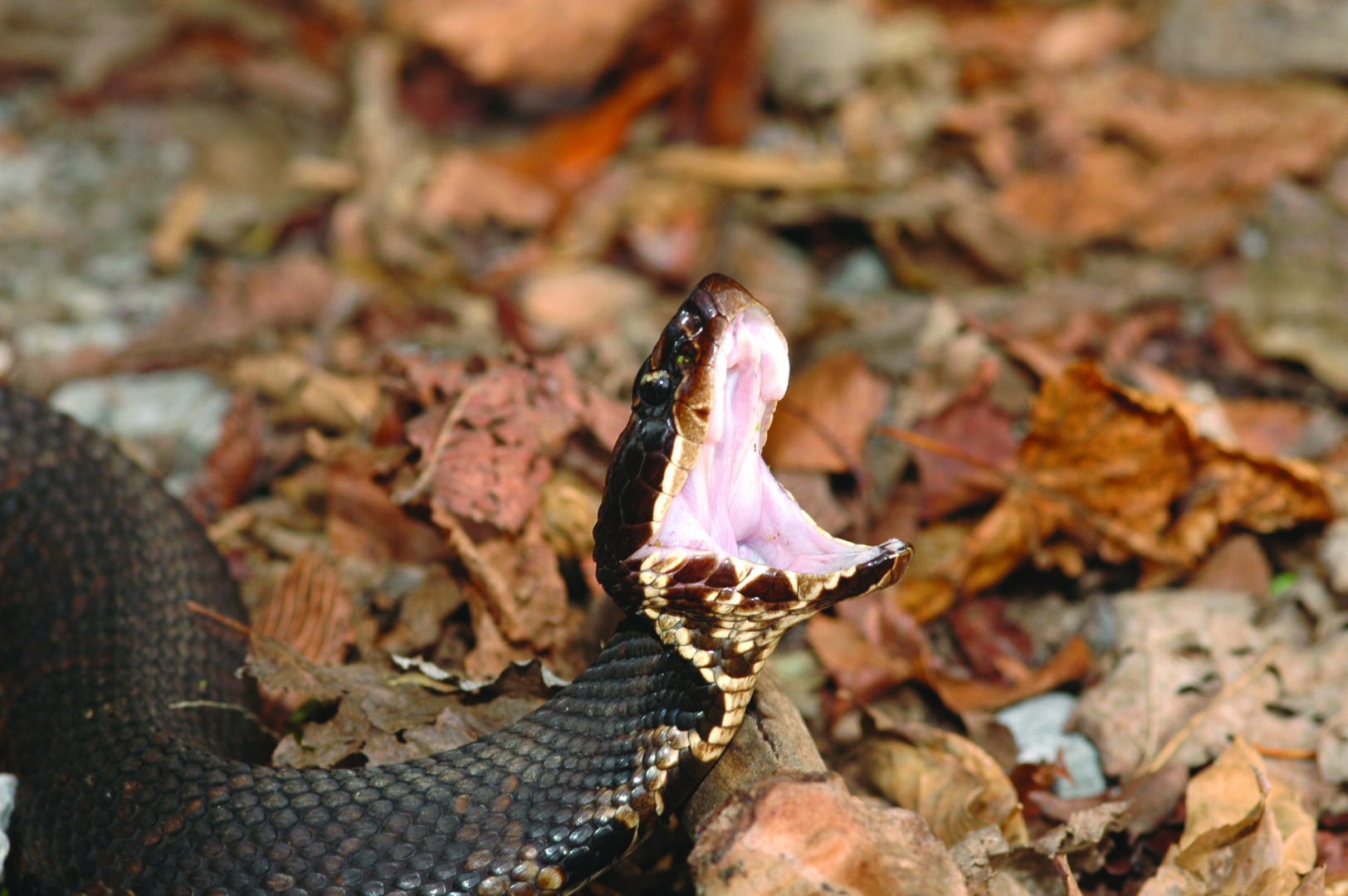 We are fortunate to have worldwide experts in venomous snake bite treatments in our area. Some doctors and veterinarians work closely with local area hospitals and vet offices to minimize the effects of snake bites on people and pets.  But surprisingly, many are not trained in proper bite treatment!     
Education is critical.  Even though this is not generally the time of year to be bit, it is a great time to get prepared.  To start you may need to forget everything you believed in the past.  Research has shown that many old approaches do not work.  In short, there is almost nothing that can be done at home or over the counter that will benefit a snake bite victim.  For example, Benadryl will not help.  It is an antihistamine, but snakes do not release histamine in their bite because swelling is caused by massive tissue damage.  Ibuprofen and Aspirin also do not help.  They cause bleeding, but venom already causes bleeding.  These along with so many other older approaches are not good choices for treatment.
What does work?  Elevating the bite area above the heart, removing restrictive clothing, jewelry, etc., heading to a snake bite hospital or facility as soon as possible, having the proper antivenom administered, getting pain management and bloodwork analysis.  These are the things that will significantly speed recovery and possibly save lives.

One of the best-known venomous bite treatment hospitals for people in the area is Kingwood HCA Hospital, 22999 US-59 N, Kingwood, TX 77339.  There are other hospitals in the Woodlands, Conroe, Huntsville areas, but you must call or do a search to find the ones near you that have experts, antivenom, and know useful snakebite protocol.  Same for locating veterinarians with proper snake bite treatment.  This will be the way to minimize the severity of any venomous bite.  
National Snakebite Support is an outstanding private Facebook page.  To join people must read all the requirements, answer questions, and pledge Not To Comment unless you or your pet has an emergency snake envenomation!  This site is where doctors and veterinarians rapidly get help to those in need.  Experts and victims alike chime in, although some photos can be gruesome.
"The sole purpose of National Snakebite Support is to connect snakebite victims with experts who practice the proper management of snake envenomation."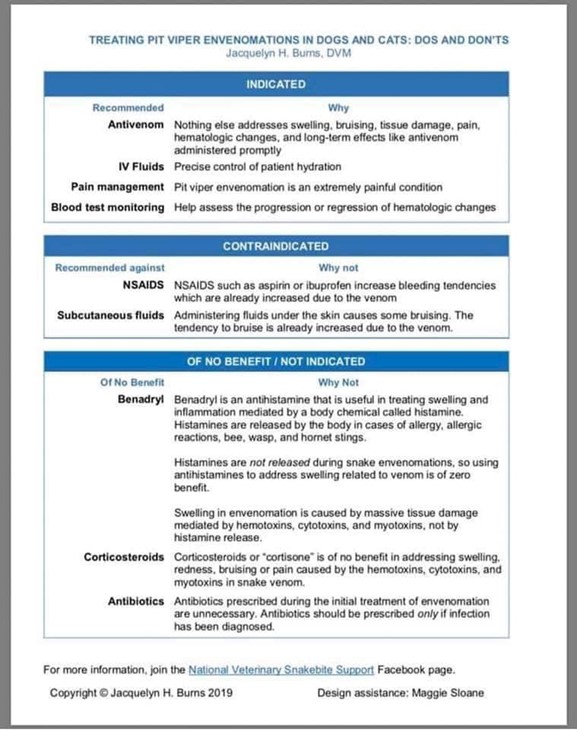 SnakeBite911 is an excellent app for your phone.  Add it before there is a need.  You can also go online to their website and read about questions and treatments.  The app will let you know the closest hospital with an antivenom called Crofab.   Since there are different types of antivenom you can also call your local hospital to find if they have antivenom, and what kind.  
Our area has venomous rattlers, water moccasins, coral snakes, and copperheads.  Try to recognize these venomous ones from all the other harmless ones.   But please do NOT bring any snake to a hospital or vet's office.  Doctors don't want them harmed, or anyone harmed by them!