As the first half of the 2019-20 Texas High School Bass Association season came to a close in December on Lake Houston, the MISD Fishing Team could relish in the fact that they would begin the new decade in a familiar spot, First Place in the Houston Division of the THSBA. By finishing in 2nd Place at Lake Houston, the team was able to acquire enough points to break a tie with Brenham for 1st Place. This left your MISD Fishing Team with sole possession of 1st Place, with Brenham lurking in 2nd, and Tomball Memorial in 3rd, out of 23 High Schools in the THSBA Houston Division.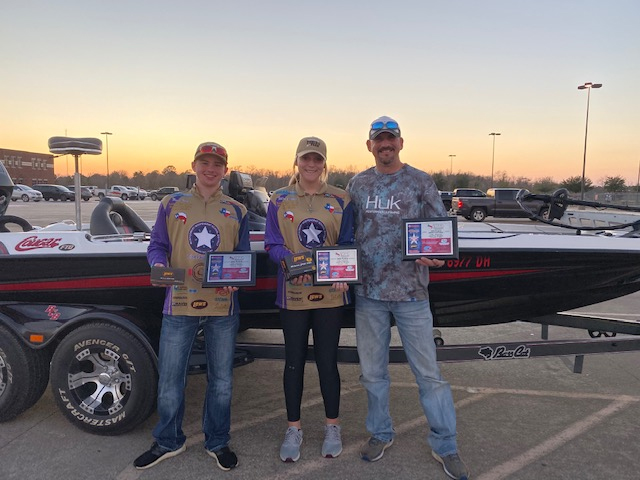 Leading the way for MISD at a stingy Lake Houston was the Team of Fallon Clepper and Wyatt Ford. The newcomers to the Team weighed in one of only 4 Five Fish limits weighed, out of 144 Individual Teams. By doing so, Clepper and Ford claimed 3rd place, with a total weight of 9.82 pounds. Also doing well for MISD was the team of Jack Haag & Connor Callihan, claiming 13th, and the tandem of Jack Middlebrook following close behind, with a 15th place finish.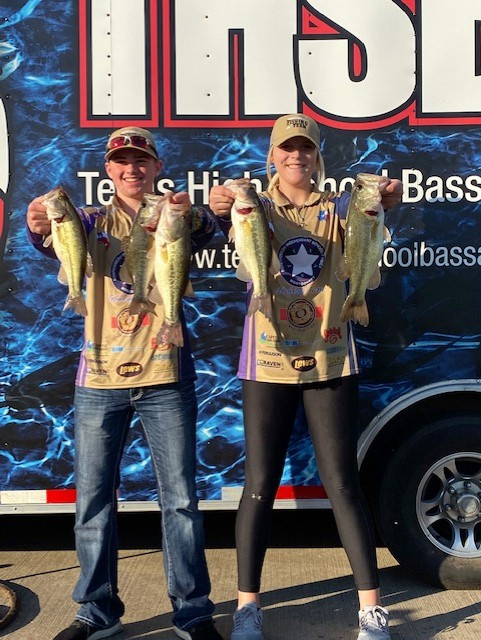 It should be no surprise that Fallon and Wyatt are off to a tremendous start, ranking 4th in the Anglers of the Year competition for the Houston Division, as well as being the highest ranked team for MISD. First off, this pair of Freshmen is very talented, and possesses poise beyond their years. They also have an "Ace in the Hole," by having Local Legend Julian Clepper as their Captain.
Also doing well in the Angler of the Year Race is the formidable pair of Dallin Turner and Carson Rennell, currently in 5th overall for the year. "Turner & Hooch" were the best team for MISD in the 2018/19 campaign, leading the Team to a 2nd place finish in both the Conference & Regionals, as well as a 4th place finish, out of 225 High Schools competing in the entire THSBA.
As the squad looks forward to the new decade, they will compete on Toledo Bend on February 15th, followed by a quick turnaround in March, competing on the 7th at Lake Livingston. It will be here that the MISD Fishing Team is hopeful to claim Conference Title number 5, out of 6 years in existence. Then, on April 11th, MISD will have the honor and distinction of hosting the Regional Tournament on Lake Conroe. Here, the Team looks to earn its' 3rd Regional Crown, looking to advance as many Individual Teams to the State Championship, to be held on Lake Belton on May 9th & 10th. It will be there, that the squad looks to claim another State Title.