And so it begins. Baby season 2020 and it all begins with baby squirrels. There are a number of reasons why baby squirrels get separated from mom. Homeowners cut down trees that have nests, high winds can blow nests down or can knock babies out of the nest or sometimes they just fall out. Whatever the reason, you can help.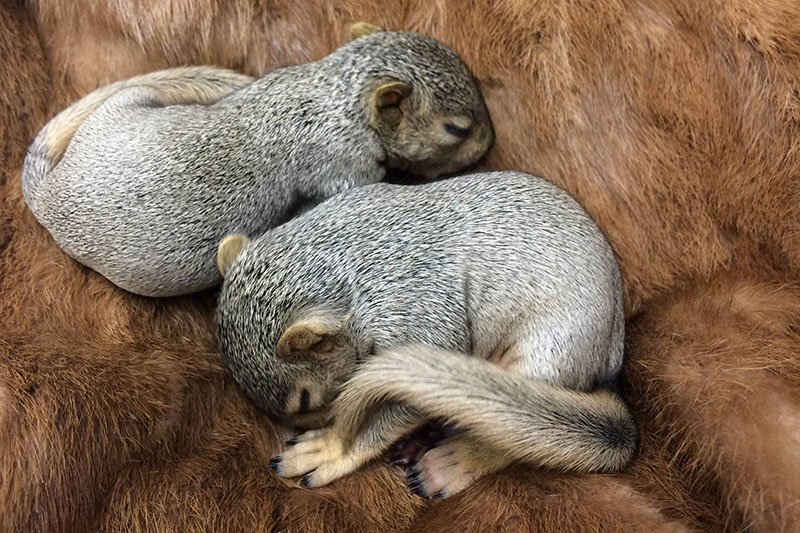 The first thing you want to do is make sure the baby is safe and warm. Put it in a box or other small container with a soft towel or t-shirt. You can microwave a sock filled with rice for one minute and place it in the box with the baby or set ½ of the box on top of a heating pad set to low. DO NOT TRY TO FEED IT. If you do not see any blood on the baby and there are no ants crawling on it, you can try to reunite it with mom. A squirrel's real mom is the best mom.
Place the box with the baby squirrel in it near where you found the baby. You can also attach string or twine to the box and securely hang it from a low branch. Just remember to keep an eye on it from a distance so it's safe from dogs, cats and other predators.
Getting the baby to call for its mom can help. Sometimes gently picking up the baby will cause it to call her. You can also try holding one foot and applying gentle pressure. DO NOT SQUEEZE HARD. This is a tiny, fragile baby.
If it's raining lightly, cover half the box and put the baby on the dry half. If it's pouring, keep the baby inside until the rain lets up. Remember to KEEP IT WARM.
Be patient. It can take up to four hours for mom to come and get her little one. If she doesn't, you'll need the help of a rehabilitator. Bring the baby to us. If it's after hours, keep the baby in a quiet, dark room and keep it warm until we open. Do not attempt to feed it.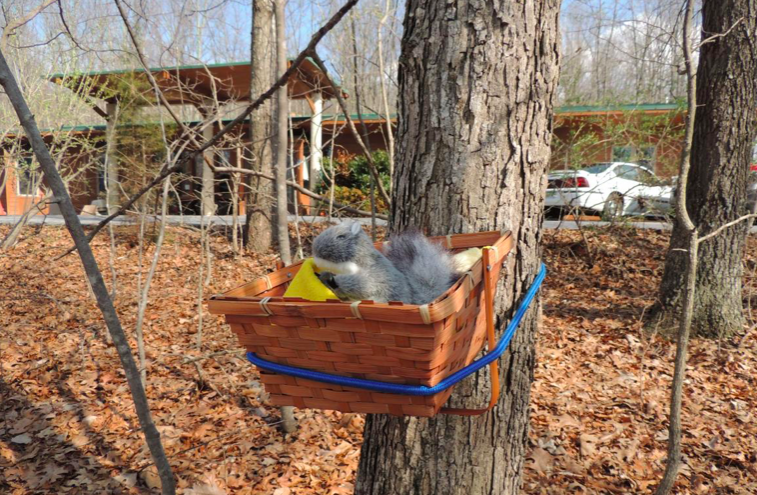 If you notice injuries, keep the baby safe and warm in a dark room until you can get it to us. Do not handle it. If you'd like to help care for the baby squirrels that are brought to us, we have opportunities available to care for them at our Center or in your home. We will train you. For more information, email [email protected] or call 713.468.8972.