Are you interested in hiring a marketing team for your business? Not for sure what's best for your business? Effective marketing can be one of the best tools for growing a business. Gone are the days of simple ads posted in a newspaper. With the invention of new technologies and analytics tools, online marketing has helped companies go from zero customers to thousands in relatively short periods of time. While this isn't necessarily guaranteed for every business, having the right marketing team can help ensure your product is being seen by the right target audience. It's all about segmenting, collecting data, and using effective search means for finding potential customers.
 Effective marketing is a serious investment, so you can't just choose any company. Here are five "must-haves" when hiring a marketing team that can help grow your business.
Experience
 First off, let's establish some clear guidelines about marketing. Marketing, in any form, is always changing. It's the means by which you use the right channels and communication to effectively convey your message. Experience when hiring a marketing team is important because it means that the company has gone through multiple phases of growth. They are not staying stagnant and are keeping up with relevant marketing tactics.
 This is even more important for those companies that focus their marketing efforts through social media and online activity. The algorithms for platforms such as Google, Facebook, Instagram, Twitter, and others are always changing. Keeping up with these changes can be extremely taxing for a small business owner, however, the right marketing team should be able to keep up to date. Importantly, they should also be able to easily explain these changes to you.
Extensive Portfolio
 A portfolio is a record of past projects and marketing campaigns for other companies. If you're looking to hire a marketing team, then you need one with a top-notch portfolio. A portfolio will not only show you their successes but help you understand how they have adapted their services to different types of businesses.
 Understand, not all marketing companies specialize in all types of business. Indeed, it is rare to find a marketing company that offers holistic marketing strategies to your company's needs whether that be building a website or print ads. A portfolio will give you the ability to see if their services will line up with your expectations.
Common marketing services could include but are not limited to:
Website design
Email newsletter production and setup
Company blog production
Landing pages
Social media posting
Social media scheduling
Social media campaigns
Google My Business setup
Creating a brand name and logo
Print ads
Press releases
eBook development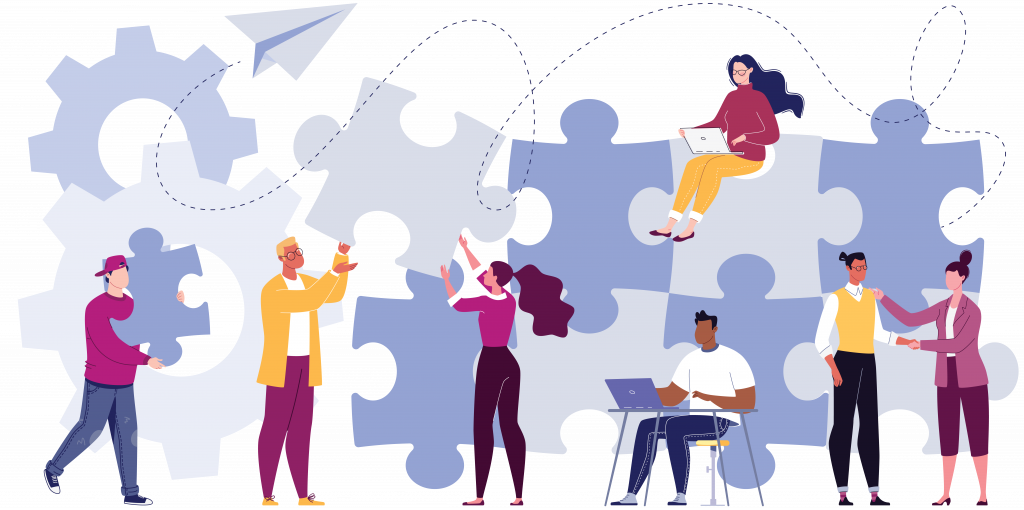 References
 The most effective way to measure marketing is the result that it generates. References are often combined within a portfolio. If you're thinking about hiring a marketing team you should ask for references to other businesses that they have worked with. Those businesses can let you know if the team:
Is easy to work with
Provides clear communication
Delivers results in a timely manner
Sets clear expectations on deliverables
And more!
SEO Optimization
 A marketing component that is becoming more and more important for businesses is establishing an online presence with SEO services. An SEO-optimized online presence is not only extremely important for customers finding you, but to funnel them into buying certain products and services. Google is automatically indexing companies that are local to a certain user's geography. Instead of paying for ad space to compete in that locality, what if you could rank naturally?
 That is the type of service you should expect when hiring a marketing team for online purposes. You need your website to be optimized for Google and other search engines to crawl your site. They will crawl your website for things like keywords, key phrases, services, products, updated website posting, location, and more. Even if you do not have a website, an optimized Facebook page can still help customers find you.
 Beware of "SEO experts" who promise organic overnight. This is not possible due to several reasons. First, Google will need to actually index your site and the information on that site which can take time. Second, Google is looking for businesses that are routinely publishing new and updated content. This content gives you more opportunities to rank and can help build your site authority. Third, you have to be very specific about the key phrases that you target. Targeting high volume, high competition words isn't necessarily going to get you to rank as you are competing with millions of other websites. Oftentimes, organic search happens as a snowball effect. Over a period of 6 to 12 months, you start to gain more and more viewers as more people find your site. Results may still vary though depending on your industry.
Creativity
 Marketing is usually a combination of statistical analysis and incorporating creative elements. The right marketing team is one that is creative. Not only in their sales pitches, but in their actual campaigns. This could mean designing specific marketing campaigns and targeting very specific customers. When hiring a marketing team, ask them about the most creative projects that they've worked on and how they developed them. Not only will it give them an opportunity to showcase their skills, but you understand how they problem-solve. That creativity should also translate to actionable data that shows positive results.