The mesmerizing psychological thriller Rope comes to the Owen Theatre stage this October, and you won't want to miss this dramatic account of two young men toying with amorality through murder.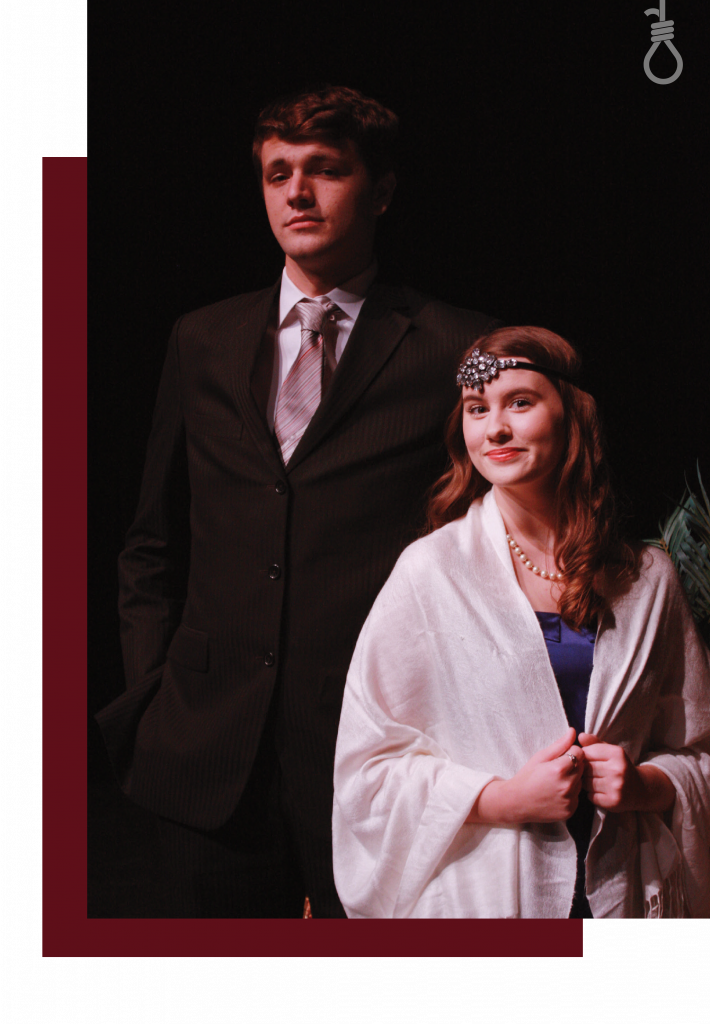 Wyndham Brandon and Charles Granillo are university students who decide to murder a fellow classmate-partially to see if they can get away with it, and partially to see if killing someone they deem intellectually inferior has the same repercussions as a crime of passion.
Brandon and "Granno" then host a dinner party for the dead man's friends and family, centered around a large trunk which contains the body.
Caleb Glass (Brandon) finally returns to the Owen stage to portray one of the two murderous lead characters. Glass, last seen demonstrating his stage combat/sword fighting skills with The Players as D'artagnan in The Three Musketeers (2017), has been acting publicly since 2010 when he joined C. Kidz, the youth educational division of The Players. Since then, Caleb has played the gamut of characters; from a fraternity brother in the musical comedy Legally Blonde (Stage Right) to historical figures like John Merrick (The Elephant Man, Stage Right) and Lee Harvey Oswald in Mama's Boy (Stageworks), Caleb's range is vast and impressive. Portraying the diabolical, seemingly deranged Brandon may seem to be a minimal challenge for an actor with such range, but Glass is sure to put his own special twist on this obscene character, shocking audiences with his casual brazenness.
Also returning to the Owen stage after a brief hiatus to earn, ironically, his BS in Criminal Justice, Kevin Downs takes on the role of the other half of the murdering duo, Granno.
Downs, recently engaged to fellow actor, Emily Van Eaton, has appeared in many productions at both the Crighton and the Owen over the last several years, as well as in shows with the Dinner Detective Company in Houston. Like Glass, Downs also acts in both musicals and straight (non-musical) plays, having appeared in having appeared in Little Women with Class Act, The Diary of Anne Frank (Stage Right),
and Sister Act with The Players. It is Kevin's Granno who may have a bit of a Crisis of Conscience, leading the boys' former teacher to suspect something is not quite right at their dinner party.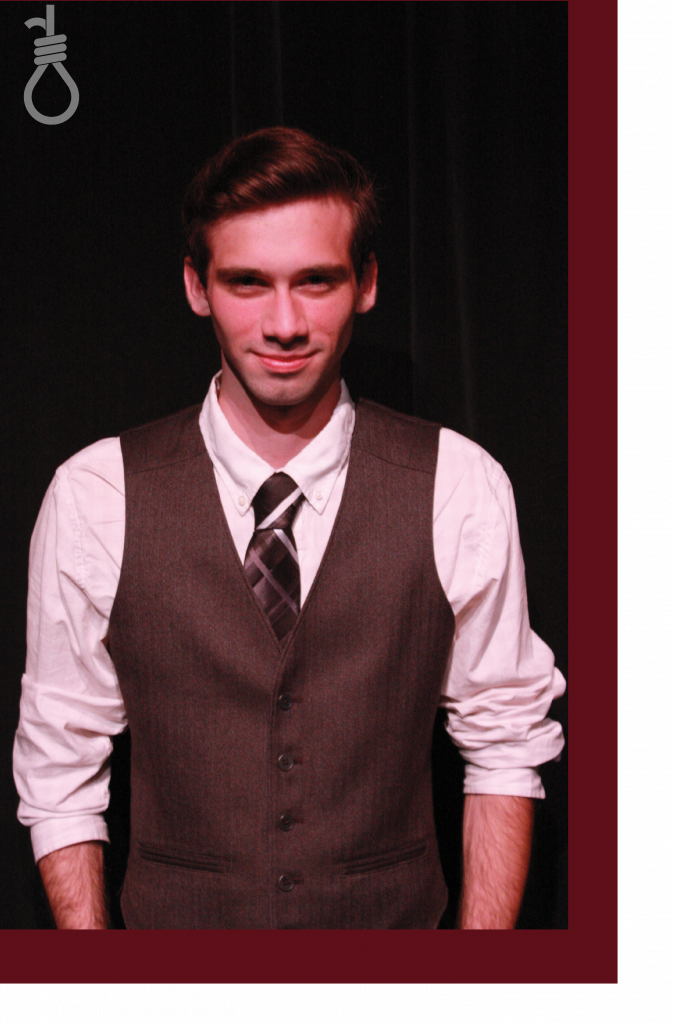 Rounding out the cast are Jacob Evans, portraying the aforementioned teacher, Rupert Cadell, Emily Sanchez in her first straight play since high school, as Sabot, the maid who skulks distrustfully in the background, Bryan Allred and Hannah Cook as Kenneth Raglan and Leila, friends of the victim, as well as the dead man's father, Sir Kentley, portrayed by long-time Player, Mark Wilson. Wilson is rolling into his third production in a row, having been part of the stage crews and casts of the musicals Footloose and Matilda at the Owen. Audience members will also see Wilson credited as a current Board of Directors member, as well as the President Elect for next year. Adding a touch of humor to this macabre story is Mrs. Bebenham, played by K. Becky Meredith, an actress of both local film and stage.
Alfred Hitchcock was so impressed with the play he turned it into a movie in 1948, featuring Jimmy Stewart in the Cadell role, although the scriptwriters, Hume Cronyn and Arthur Laurents, made several changes, including moving the setting from England to New York, and making Cadell 40 instead of 29.
Rope is the first straight play of The Players' 55th season and is, coincidentally, Amy Brogan's directorial debut with The Players. While Brogan is a teacher by day, she has appeared on the Owen stage in 9 to 5: The Musical, and has directed with other theatre companies around Houston.