Fun Fall Activities in Texas to do with Your Family
Changing leaves, crisp autumn weather, and nights spent by an outdoor fire are all fall activities in Texas that people look forward to each year. Fall is the time of year that brings so much joy and anticipation for all of the things you can do. We celebrate holidays like Halloween and Thanksgiving and get to spend time with our family and friends. This is what makes this time of year so memorable.
Truly, the list of things to do in Texas in the fall is limitless. That's why we've narrowed it down to some of our top favorites. Here is our list of fun fall activities in Texas for you to do with your family!
Visit a Pumpkin Patch
This is a tried and true fall tradition for many, and it's also a great place to take photographs and make memories. Texas pumpkin patches can be found statewide. In fact, there are numerous farms that host pumpkin patches every year. Some of them, such as Barton Hills Farms and Love Creek Orchards, even include other activities like corn mazes, petting zoos, and music that make the trip worth your while!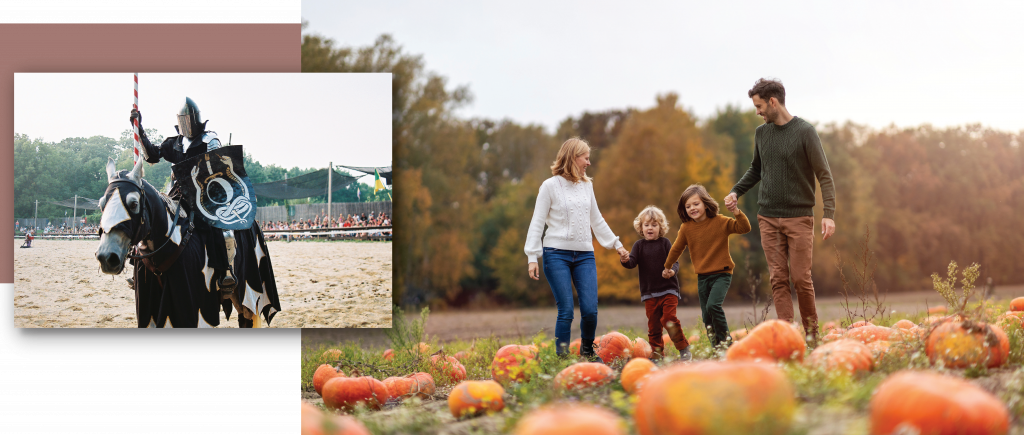 Renaissance Festival
Take a step back in time to a place of kings and queens, jesters and jousters, and knights and noblemen. The Texas Renaissance Festival is one of the most exciting fall activities in Texas to do this year. You can explore what life was like during medieval times. From elaborate costumes and food to music and dancing, to shopping and shows, there's something for everyone. Experience it for yourself at the nation's largest renaissance festival! 
Go to the State Fair of Texas
One of the most iconic fairs in the world is the Texas State Fair. People come from all over the world to ride the rides, play the games, and most importantly sample some of the most delicious fair food you can get. The Texas State Fair typically starts at the end of September and runs through mid-October.
Wurstfest
Do you love German culture? Then Wurstfest is the place for you! One of the largest and most unique festivals in Texas, people from all over the state can celebrate and enjoy authentic German food, dancing, music, and especially, beverages. Wurstfest takes place in New Braunfels this November 5-14th, making it the perfect time to get outside and enjoy the fall activities in Texas.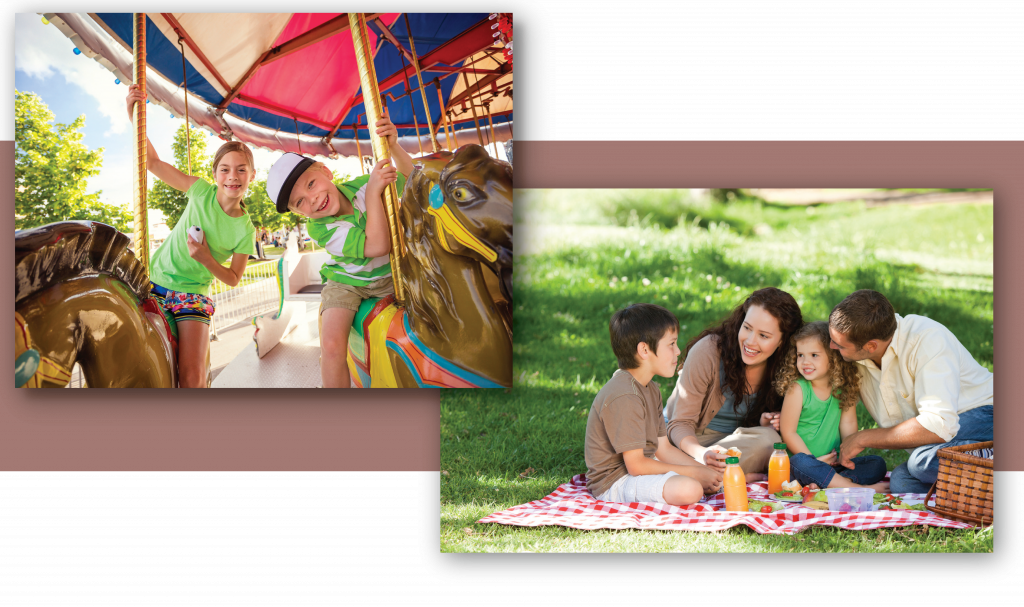 Visit an Amusement Park
Want shorter lines, more enjoyable weather, and exciting thrills? Then taking a trip to an amusement park is one of the fall activities in Texas you don't want to miss. From Six Flags Fiesta Texas in San Antonio to Galveston's Island scenic Pleasure Pier, amusement parks are a perfect way to get out of the house and have some fun.
Go on a Picnic
Fall is the perfect time of year to enjoy a picnic and it's no wonder why it made our list of fun fall activities in Texas. Not only do you get a break from the sweltering heat of Summer, but cooler temperatures bring more people outdoors. Picnics are a great way to explore a new area, find a new favorite hangout, enjoy nature, and bring along your favorite people. Altogether, picnics are a fun, easy way to get people together for group activities and enjoy the amazing fall season!
Try out some of these Fall Activities in Texas this season!
Like this content and want more? Subscribe to the Dock Line Magazine and receive free content like this in your email.