What are you doing the month of October? Getting ready for Halloween? This is one of the biggest times of the year. So, think about what you can do besides ghosts and goblins. 
ANIMAL SHELTER VOLUNTEERS OF TEXAS (ASVT) helps hundreds of animals in our community throughout the year. Stray animals continue to be turned into shelters and go unclaimed. Owners who no longer care for their pets also turn them into our local shelters. The animal shelters remain full. OUR MISSION is to help improve the lives of every animal in our community. 
VOLUNTEERING AND FOSTERING SAVES LIVES.
SIGN UP TODAY TO BE AN ASVT VOLUNTEER.
It looks as easy as it is. It just takes the dedication of people like all of you out there to donate time to help the animals of our community.
We get calls and emails every day to help animals in need. On the side of the road injured, running in the street, puppies in a box by a dumpster; and the cruelty and neglect goes on and on. We can only help by taking an animal into our program if we have a committed foster.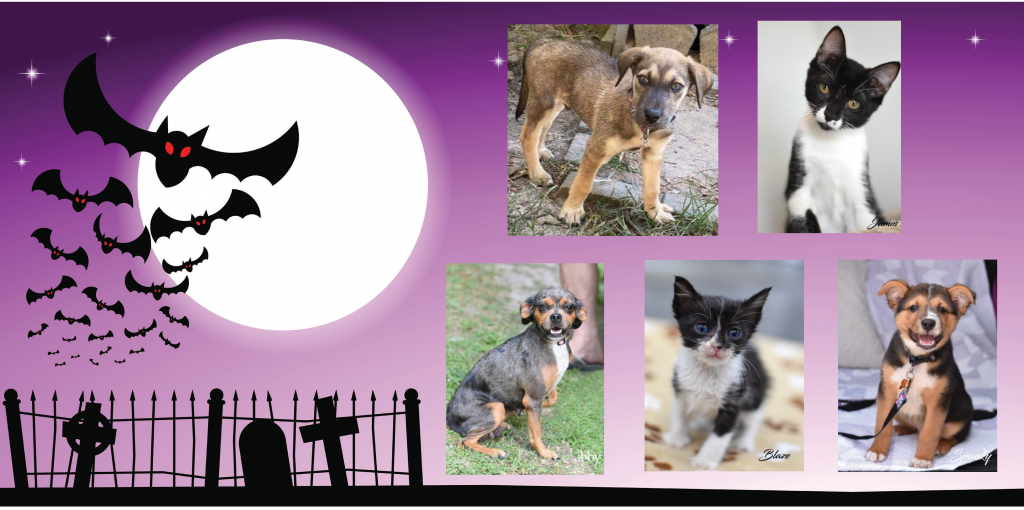 Foster Feature
Meet Jim and Pauline Murray! When I retired, I was looking for something to do with my spare time. One of the ASVT volunteers told me about a dog that was doing poorly at the shelter. With my wife's agreement, I decided to foster this dog. Since then, my wife and I have fostered several dogs for ASVT. I find it very satisfying to take in an abandoned dog and get it ready to find its forever home. 
Sponsorships help offset some of the costs of medical care so ASVT can continue to help other dogs and cats in need. Other Sponsorship opportunities include participating in our annual fundraisers.
ASVT is a nonprofit 501c3 animal welfare organization. 100% of our funding is from individual and corporate donations and grants from other animal welfare groups. No one takes a salary so all the money donated is used to help dogs and cats who have been abused, abandoned or neglected.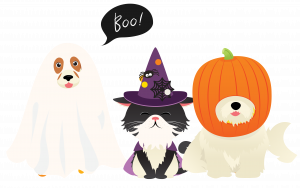 Our organization provides medical expenses for the animals we help. This includes:
• Spay/neuter surgeries, vaccinations, microchips, wormers, flea and heartworm preventatives.
• Medications to treat skin problems like mange and ringworm or respiratory issues like kennel cough and feline upper respiratory infections.
• Lifesaving procedures including heartworm, parvovirus and distemper treatments. 
• Surgeries such as hip replacement, setting broken bones, amputations, extracting infected teeth and removing tumors.
ASVT also sponsors a Spay/Neuter Program for community animals whose owners need assistance altering their pets. This helps decrease the rise of community puppies and kittens that end up in the shelters.
Now you know all about the work ASVT does for the animals of our community. Something to think about the next time you see a small kitten or dog on the side of the road.
Caring For Your Adopted Pet
The first thing you will want to do is shopping for the necessary items needed to make your new pet comfortable and happy. If you are considering crating your pet while away from home please consider an alternative form of confining.
Helping Your New Dog/Puppy Adjust
Most people don't realize that animals who are caged for extended periods of time often become aggressive, withdrawn, hyperactive, and/or severely depressed, and they can also develop other problems, such as eating disorders. Crating for extended periods of time prevents dogs from fulfilling some of their most basic needs, including walking around, relieving themselves, and stretching. Crates are for training not a lifestyle.
There are numerous alternatives to crating for people whose schedules force them to leave their canine companions at home during the workday, Other options could be gating off an area open to the house or a large puppy pen with a soft bed, puppy training pad and toys in pen area. Please, not a closed bathroom door.
Helping Your New Cat/Kitten Adjust 
It is completely normal for your cat or kitten to take time to acclimate to their new environment — after all, they're adjusting to a new environment and schedule with different expectations and household rules. Time, patience, consistency, and most importantly, love, go a long way in helping a new cat or kitten feel secure in their new home.
Periods of transition can last a few days, a few weeks, or a few months — each cat is different. Adult cats often need more time to adjust than kittens, since they've likely been rehomed, making changes more drastic for them. 
Keep Your Pets Safe During Halloween…
Halloween is a fun, family time but can be scary and dangerous for our pets. Some tips to think about for your pets.
• Watch the treats.  Candy can be very harmful to pets, even poisonous.  Make sure your candy is out of reach from even the highest jumping cat or counter surfing dog.
• Watch the decorations and wires. Animals will eat wires and decorations that are easily accessible. If your pet ingests a foreign object, contact your vet ASAP.
• Keep pets away from the door.  Every time your door opens to a goblin or a ghost, your pet can slip out the door without you even knowing it. 
• Instead of having your pet join you trick or treating, consider keeping your pet at home.  Costumes, loud noises, door bells and new people can scare them.   
• Identification is key.  As always, the best thing you can do for your pet is to ensure he is wearing identification and is microchipped.  Make sure your contact information is current and you know where your local animal shelter is located in case your animal gets lost.
All pets shown in this article are available for adoption.
If you shop Amazon you can help ASVT rescue animals! Amazon will donate a percentage of every purchase to Animal Shelter Volunteers of Texas when you shop with Amazon Smile and designate Animal Shelter Volunteers of Texas to be your rewards recipient. Just go to your Amazon account to enroll. It's easy and there is no cost.
https://smile.amazon.com/ch/46-5486022
HOW CAN YOU HELP US HELP THEM?
ADOPT, SPONSOR, VOLUNTEER, FOSTER, DONATE! 
You can visit our website to sign up to volunteer and/or foster and donate using our DONATE button. Donations help us pay for medical expenses, food, supplies and transporting animals to areas with high adoption needs. 
ASVT also sponsors a Spay/Neuter Program for community animals whose owners cannot afford to have their pets altered. This helps decrease the rise of community puppies and kittens that will end up in the shelters.
The accomplishments of ASVT would not be possible without partners like Wiesner Automotive, Empire Electric, Ransom's Steakhouse, Animal Hospital of Montgomery, Bruce and Toni Sellers, Pet Supplies Plus, Dock Line Magazine and so many more.