The pandemic brought with it a season of great uncertainty for many. However, this period of time has also proven that no pandemic can ever be stronger than the strength and support that a local community can give to one another. Faye Milstead experienced this support first hand. She was resilient and determined to find ways to stay open and she succeeded due to the strength and commitment of the community to buy locally. Faye will be forever grateful. As Faye said, "Even during the pandemic the community has been so supportive of A Different Niche! I'm very thankful for them, and so very thankful for how this community has helped local businesses."
While the past year may not have been exactly what Faye had planned, A Different Niche! managed to grow due to an evolving line of products, superior customer service, and, most of all, an expanding loyal customer base, many of whom have supported Faye for decades.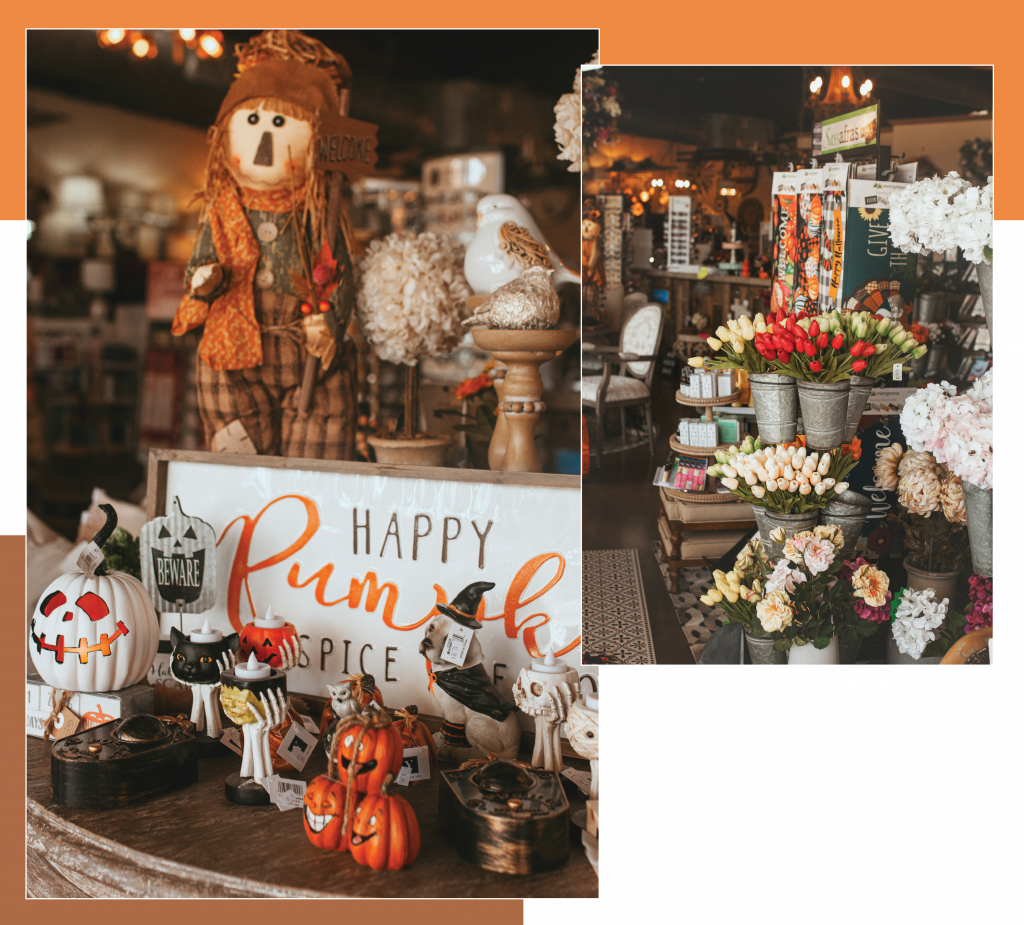 A Different Niche!: The Beginning
Faye Milstead has been in the retail industry for over 30 years. In 2012 Faye's passion for home decor was revealed in the expansion of Milstead Glass to include Milstead Home Decor. Her long-standing presence in the community and relationships with the clientele in the area has given her an astute sense of what her customers want. That, mixed with her exceptional taste and eye for finding fresh and unique merchandise, helped her store become a popular staple of local retail. 
In 2019, Ken and Faye Milstead sold Milstead Glass. Instead of this putting an end to her influence in the home decor sphere, it instead presented the opportunity for Faye to fully realize her 4,000 square foot dream store at a new location which opened its doors as A Different Niche! early in March 2020. "I didn't want to retire," she explains, "that's just not for me. I was ready to start living my dream full-time." However, as fate would have it, at around that time an unforeseen force was making its way into our lives to disrupt all of our plans, and Faye, like most of America, was compelled to prematurely close her doors soon after opening.
While this timing was unfortunate, Faye remained optimistic. She recalls, "I wasn't going to stress over it, because you can't control it. I had just opened and was still getting products in and organized. So I just took that time to make the best of it, and closed the doors. I reopened when we could [three weeks later] and went from there." 
A Different Niche!: The Beginning…AGAIN!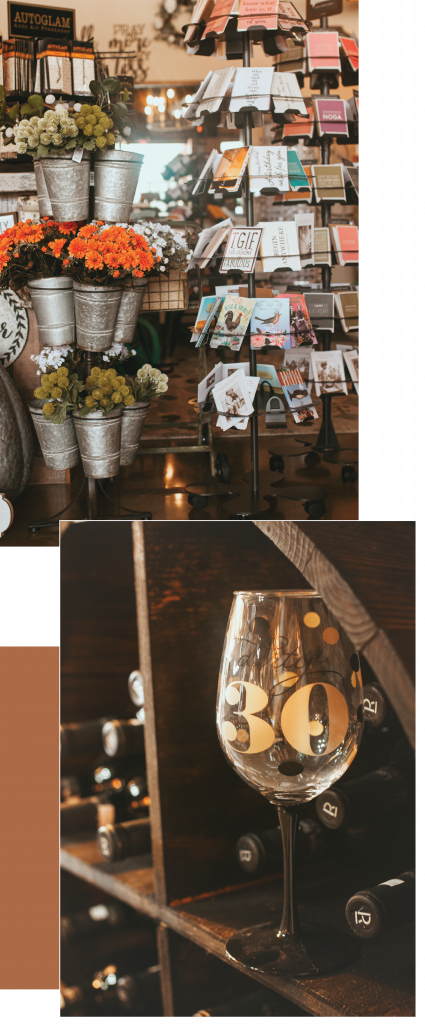 Faye's reopening strategy was calculated, cautious, and focused on the safety of her customers. Standard precautions were taken such as daily sanitizing to ensure cleanliness, providing ample space for customers to social distance while shopping, and carrying plenty of protective items such as hand sanitizer and masks. 
With much of the general retail industry screeching to a halt, business could understandably have been slow at A Different Niche! throughout the height of the pandemic. But among all of the unfortunate realities of this period there were also heartwarming aspects, as was displayed in the local community rallying together to support and help keep each other afloat. "Through the pandemic, I thought I would be slow," admits Faye, "but it actually helped me a little bit. Everybody was shopping locally and supporting me and my business, and I'm so grateful for that."
And, indeed, certain other unforeseen effects of the pandemic helped contribute to keeping interest alive for the "different niche" of merchandise her store offers. While people spent more time in their homes, they would flock to A Different Niche! looking for items to help redecorate rooms and brighten their space; and Faye remained well-stocked with interesting and new items for her customers to find to bring a little extra joy into their homes during the lockdown. Not only that, but as Montgomery County and the surrounding areas continue to grow, new families to the area are discovering A Different Niche! is a dependable place for new and inspiring home decor items. 
Returning to Normal and Ready for The Holidays!
As things are finally beginning to return to normal, it's time to start getting excited about the holiday season again! Not only will people be tackling their Christmas gift lists, but also seeking new home decor products and holiday decorations to add more cheer and warmth to their homes for this year's holiday entertaining. A Different Niche! is not only the perfect place to start your holiday season shopping, but you will want to return over and over throughout the season. Faye has new merchandise arriving regularly, ensuring that each time you visit you are sure to find something new and unique.
It's safe to say that people have had their fill of online shopping over the past year and are ready to get out of their homes and enjoy the satisfaction of shopping in person again. A Different Niche! is unlike any other store, which provides a shopping experience that is, likewise, unlike any other. You won't have to choose from cookie-cutter styles of merchandise like you would at the mall or other "big box stores", and you get customer service that can't be beat. 

A Shopping Experience Unlike any Other
From the moment you walk in the store, you'll be face-to-face with the owner who wants to serve you! Because A Different Niche! is a passion for Faye, she makes every decision based on what is best for the customer, including keeping prices low and keeping her merchandise updated so there is always something new for her customers to find. As she says, "I'm constantly changing our lineup of products, offering new designs in a rustic farmhouse style, and I try to keep my prices as low as possible for our customers." You'll be able to find affordable, unique items that won't break the bank.
When asked why she decided to open her own home decor store, Faye speaks of creating a shopping experience centered around the customer. "A Different Niche! encourages customers to come in, take the time to browse, touch, and feel the products, and smell the wonderful candles and lotions in the store." Faye points out, "I have fun with this business. I want to provide people with a fun shopping experience and organized space where they can easily find the items that will be perfect in their home."
And, indeed, shopping at A Different Niche! is a full sensory experience. Besides offering unique home decor and gift items sourced from local vendors that she supports, Faye also stays stocked with a variety of local beers and wines that would make an excellent addition to any holiday party, gift basket, or simply enjoyed by the fireplace in your home. When you stop by to shop, snag yourself a glass of wine to sip on as you browse the 4,000 square foot showroom full of home decor and gift items you won't find anywhere else, all while blissfully enjoying the inviting fragrance of fall and winter candles, the warmth of which is matched only by a friendly greeting from Faye.
Come Stop By!
For all of your upcoming holiday needs come shop at A Different Niche! It is open Tuesday to Friday from 10:00 AM to 5:30 PM, Saturdays from 10:00 AM to 3:00 PM, and closed on Sundays and Mondays. Meet Faye and experience all the wonders of A Different Niche! at 2114 McCaleb Road, BLDG. A Ste. 100, Montgomery, TX. You can also give them a call at 936-286-8073 and stay updated with them on Facebook, Instagram, and online at www.adifferentniche.com