SJRA- Christmas Tree Drive
After the holidays, the San Jacinto River Authority (SJRA) collected live Christmas trees from those in our area all through the month of January.  In the next month or so, SJRA's Lake Conroe Division and Texas Parks and Wildlife will anchor these Christmas trees and deploy them into Lake Conroe at a specific location which will later be published with GPS coordinates.  The Christmas trees help the ecosystem of the lake by enhancing fishing habitat.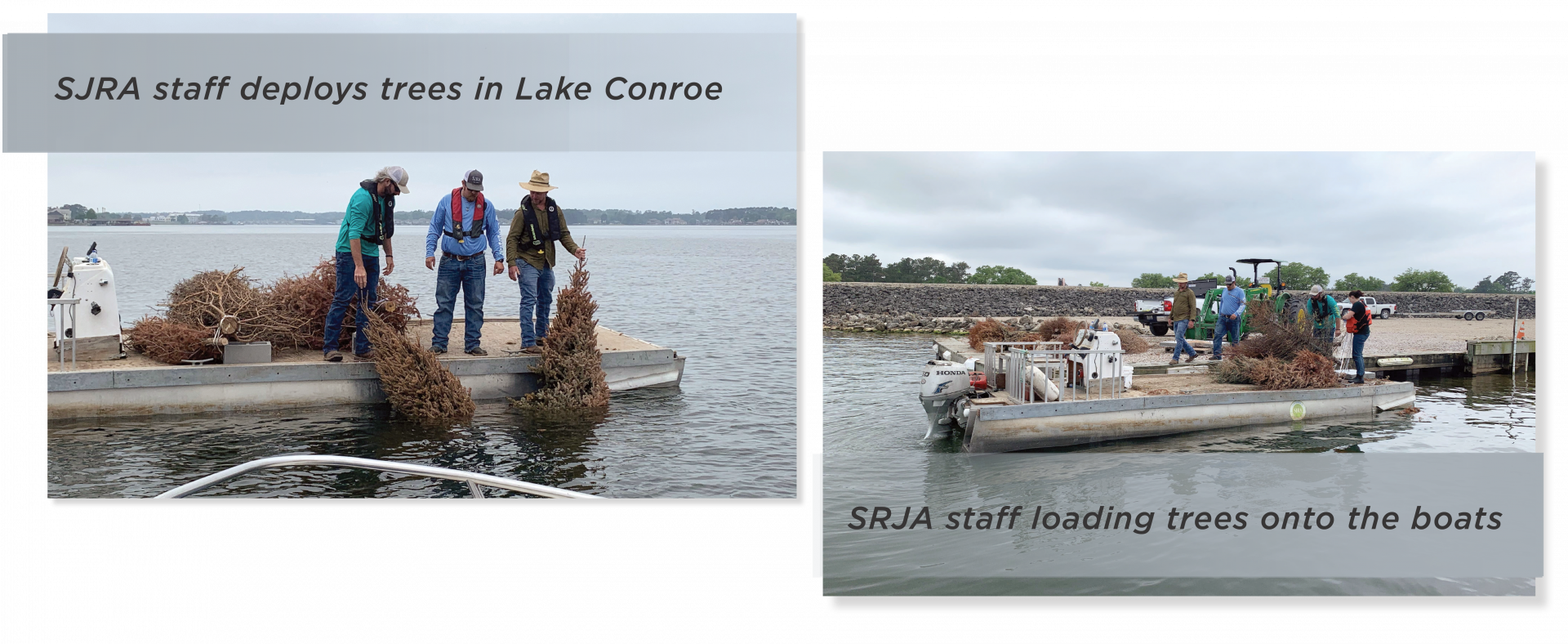 "When Lake Conroe first filled, a lot of the area was heavily forested and had many native shrubs," said Alice Best with Texas Parks and Wildlife.  "Over time, all that wood begins to rot.  The Christmas trees are able to mimic some of the lost natural wood to provide stable fish habitat."
SJRA wants to give a special thanks to all our local neighbors who donated trees this year.  SJRA greatly appreciates the enthusiasm and engagement from our surrounding community.  We could not create this fish habitat without your help!  SJRA would also like to thank KHOU 11 and Community Impact for publishing articles directing people to the Christmas tree drive.  Getting the word out helped us get a fantastic turnout of trees this year!
Be sure to follow us on Facebook, Twitter, Instagram, and YouTube so you can see our updates of this year's Christmas tree deployment and GPS coordinates for anglers!
Here are some photos of this year's Christmas tree donations, as well as last year's deployment.  Please visit https://www.youtube.com/watch?v=3sf_KFOc0iM to see our mini-series on the Christmas tree deployment from 2021.  Thanks again to all who make this possible!