As you plan your summer family activities, make sure you don't miss out on the Players Theatre Company's production of "Always…Patsy Cline." Last summer's fundraising performance of the hit musical was so well-loved by the community and performers alike that director Roger Ormiston has declared it "Back by popular demand." Theresa Black and Angelie De Los Santos will be reprising their roles as Patsy Cline and Louise Seger, respectively, for this second-annual run of the fundraiser.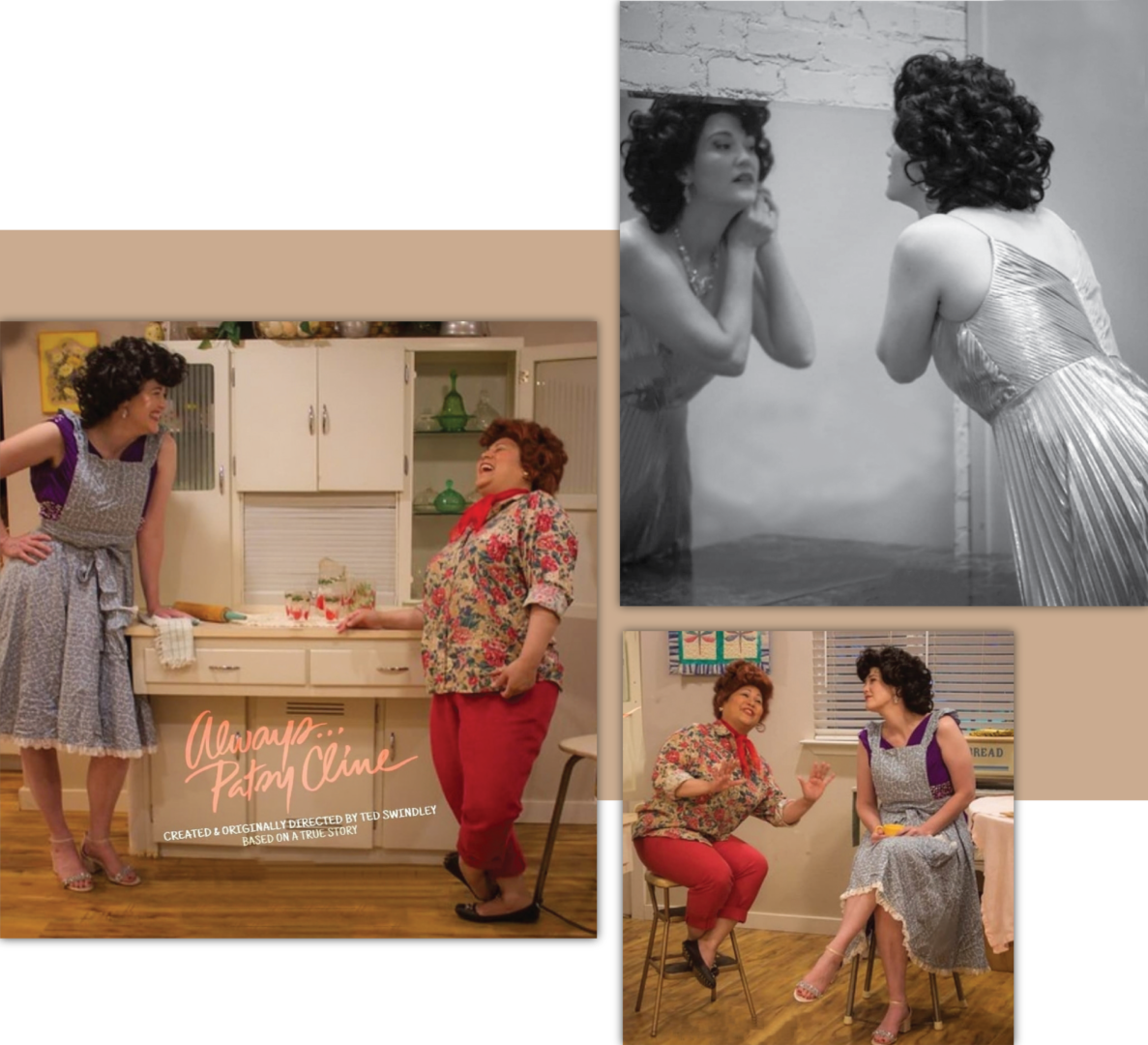 The script follows the true story of the unlikely friendship that blossomed between the country legend and Louise, a music-loving housewife in Pasadena, Texas. Local theater-goers will be taken on a trip down memory lane with references to the radio shows, TV broadcasts, and Houston-area hot-spots of the early 1960s. 
The story is told from the point of view of Louise as she chronicles Patsy Cline's rise to fame, her personal and professional struggles, and ultimately, her tragic death. The show features a soundtrack of Patsy Cline's biggest hits, accompanied by a live, on-stage band featuring the talents of Joe Busa, Jody Cameron, Howard Douthey, Gene Keen, and Randy Lindley.
De Los Santos's impeccable comedic delivery and Black's hauntingly beautiful vocals combine to deliver a story that is by turns hilarious and heartbreaking, and audiences of all ages cannot help but cheer, cry, and even sing along with the performers. Last summer's performance received rave reviews by seasoned veterans seeing the play for the tenth time, newcomers to the Conroe theater scene, and even friends and family of Louise Seger herself! 
Tickets for this year's fundraising performance are being offered for a limited time at a special discount price of $35, with evening performances on July 22 and 23 and August 12 and 13, and Sunday matinees on July 24 and August 14.  You can grab yours at www.owentheatre.com, or at the Owen Theater box office, 225 Metcalf Street, Conroe, TX 77301, 936-539-4090, open Tuesday-Friday from 3-6 pm.