Better Business Bureau Recognizes Dispute Resolution Center of Montgomery County, Inc. with Winner of Distinction Award
The Dispute Resolution Center of Montgomery County, Inc. (DRC-MC) is pleased to announce that they were named a 2022 Winner of Distinction by the Better Business Bureau at their 30th Annual Awards of Excellence luncheon on November 2, 2022. The BBB Awards for Excellence were created to recognize local businesses and non-profits that excel in quality achievement, management and customer service. This year's BBB Awards recognized only 264 businesses from the service, construction, non-profit, automotive, health services, retail, ethics, manufacturing and technology categories that have excelled in quality, service and management.
When asked what it means to the DRC-MC to receive this recognition for service excellence, Jack Lewis, Chair of the Board stated "We work hard to provide and promote affordable, high quality dispute resolution services and training to the Montgomery County area. Serving our community by offering mediations, mediation training, the Community Peacebuilding Awards Contest, and our Conflict Resolution Bookmark Art Contest, has allowed us to impact the community in immeasurable ways. We will continue to strive to provide outstanding programs and services in the future as well." The DRC-MC is honored to have received such a prestigious award, and is immensely grateful for the recognition by the BBB.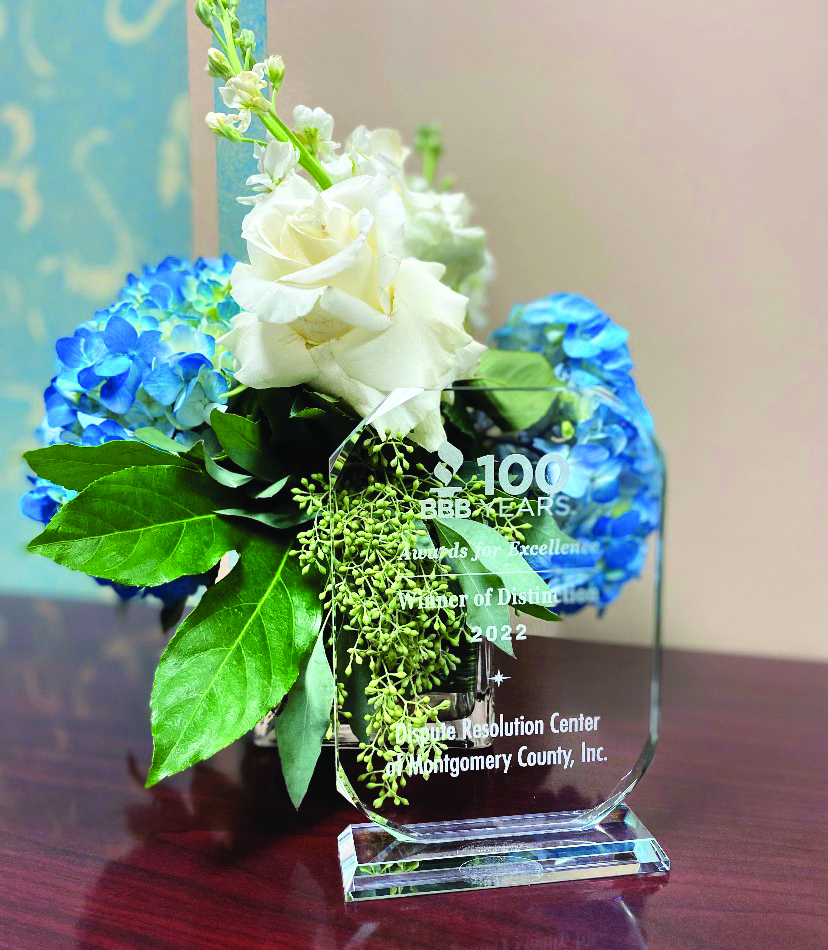 The Dispute Resolution Center of Montgomery County, Inc. (DRC-MC) has been "helping people with difficult conversations since 1988."  It offers mediation services and training to prevent disputes from escalating into serious civil or criminal matters.  
Find out more about DRC-MC training programs,
mediations and volunteer opportunities at the DRC-MC by
visiting https://www.resolution-center.org or
calling (936) 760.6914, Ext. 4
from 8:00 a.m.-5:00 p.m., Monday – Friday.