A New Building for a New Start
As Dr. Scarborough's practice grew, he recognized a need for a new facility that could better accommodate his patients. He wanted a clinic with easier parking, easier building access, and a better overall experience.  
After three years of work, the new clinic is now open. The larger facility has made for a better environment for employees as well as patients. Dr. Scarborough attributes most of the design improvements to his wife and clinic manager, Tammey. "She did an amazing job, working with the architects to perfectly arrange everything from the location of the sinks to the welcoming decor of the waiting room."
More Staff for Easier Access
One goal Dr. Scarborough has at Family Life Medical is to always be available for patients. To make that happen, he has assembled a team of talented care providers that share his vision. 
Lindsay Smith, PA has worked with Dr. Scarborough for the last twenty years, and has developed a loyal following of her own patients because of her passion for providing comprehensive care.
Suzanne Kabzinski, PA has eight years of experience in internal medicine and primary care in Conroe, and joined the team just before they moved to the new facility.
Mary Ostrowsky, PA is well known to many patients in the community for the care she provided with local cardiologists for over a decade. At one point she taught Family Medicine to aspiring practitioners. She also joined the team in 2021.
Dr. Thomas Seymour joined Family Life Medical this year. He completed his training at the Lone Star Family Practice Residency Program here in Conroe. He has strong family ties to the area, and plans on making his personal and professional home here, "Just like I did, thirty years ago", added Dr. Scarborough. 
Gillianne Cross, FNP, is the newest member of the team. She has extensive nursing experience in all phases of patient care, and will now be applying her knowledge in primary care. She will be joining Family Life Medical this month. 
As for his own plans, Dr. Scarborough wants to see his plans for his practice and new clinic come to full fruition. "I may slow down a little, but I'm not going anywhere just yet! 
The Creation of Esthetique
One of the most notable additions to the practice has been the creation of Esthetique, a medical wellness spa designed to provide aesthetic treatments, using cutting edge technology.
Its location adjacent to Family Life Medical makes it easy for patients to get their health care and their aesthetic and wellness services in one location. 
Esthetique Medical Wellness Services include:
Injectables: Dermal fillers, Botox/Dysport, Kybella, and Sculptra

Laser Hair Removal

Tattoo removal and lightening (for easier covering)

Laser Skin Cell Revitalization

 

Cellulite Reduction

Facial and Leg Vein removal

Hormone Pellet Therapy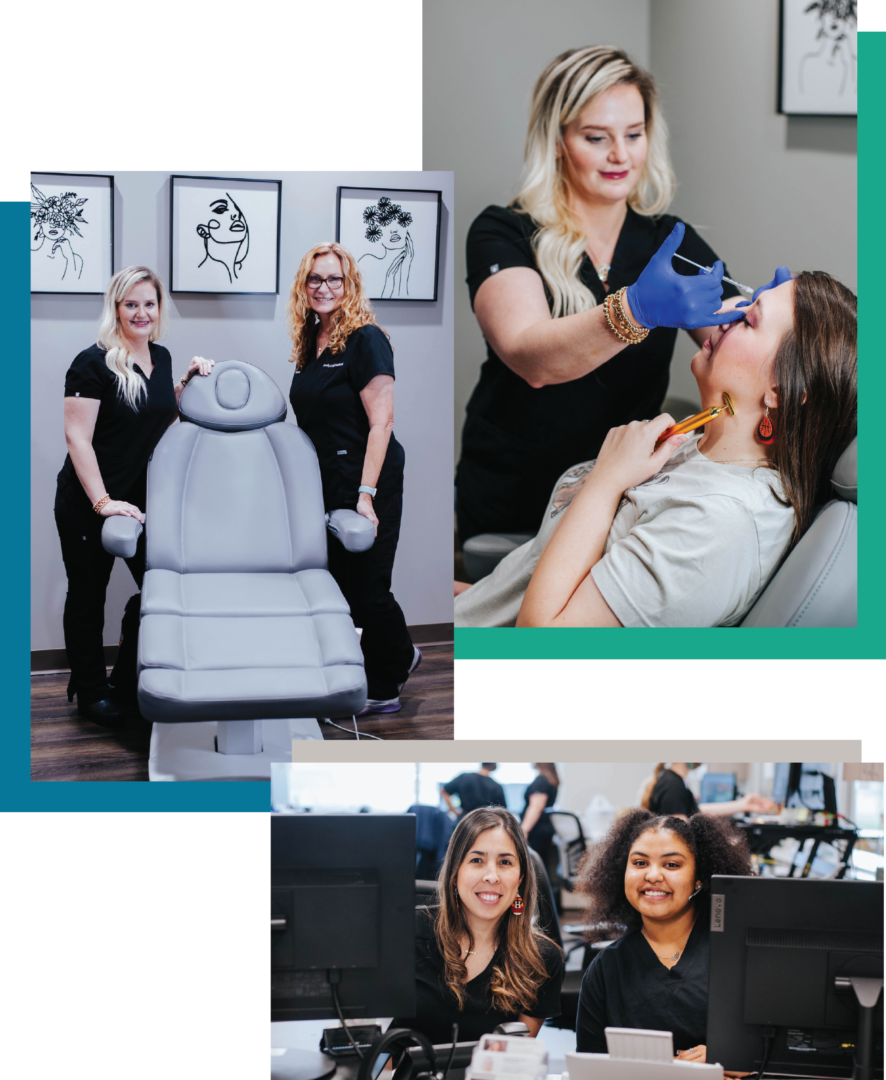 Holly Davis RN, a truly gifted aesthetic nurse administers many of the services, including laser and radiofrequency treatments as well as cosmetic injectables.  "We are lucky to have someone as experienced and talented as Holly on our team", Tammey says. 
One of the surprisingly successful services provided is that of tattoo removal. Tammey reports that many of her clients are referred by local tattoo parlors, to make it easier to cover and revise existing tattoos.
Contact Family Life Medical
  Learn more about Dr. Kyle Scarborough, his staff, and the clinic by visiting their website, www.FamilyLifeMedical.com.
 You can also learn more about the clinic and the entire staff by visiting their Facebook page, "Family Life Medical".
 For other information and appointments, call 936-760-9900. 
 The new clinic is located at 603 South Conroe Medical Drive, Suite 110, Conroe, Texas, 77304.
It is located just in front of Lone Star Family Clinic.
The clinic is open 8:00 AM to 5 PM, Monday through Friday.  
Don't forget to check out Dr. Scarborough's weekly column, "What's Going Around", in the Health section of The Courier. It appears every Wednesday.