March into Spring: Growing Summer Vegetables and Ornamentals
March 20 is the official first day of Spring, making March an exciting time for gardeners as it signals the time to plan and begin planting summer vegetables and ornamentals.  Although March 4 is the official "last freeze date" for Montgomery County, this date is only an estimate and is based on dates of freezes in previous years. This means that freezes can still happen after the last freeze date. It is important to have a plan and needed supplies on hand to protect plants if there is a late freeze.
RAISED BED GARDENING – GROW MORE IN LESS SPACE
In a raised garden bed, the soil is raised above ground level by placing it in some type of structure.  The most common raised beds are rectangular beds made of lumber and are 4' X 4' or larger and 6" to 18" deep (depending on the depth of the roots of the plants).  However, other materials can be used including metal, rock, stone, masonry, concrete blocks, etc.  You can also purchase raised garden beds that are various sizes and shapes and made of different materials.  Abundant information on raised garden beds and how to DIY can be found on the internet.
Raised beds are usually filled with a mixture of soil and compost. They reduce weeds, don't depend on the quality of native soil, don't require a lot of equipment, are easy to work on, take up less space than conventional gardens and the soil is not compacted by walking on it.  Taller (elevated) or raised beds can be constructed to enable elderly and disabled people to easily grow vegetables.
Square Foot Gardening is a term popularized by Mel Bartholomew who devised a raised garden bed that is 4' X 4' X 6" that is divided into 16 one-foot sections.  It is filled with Mel's Mix (1/3 peat moss or coconut coir, 1/3 vermiculite and 1/3 compost), which eliminates the need for artificial fertilizer.  In Square Foot Gardens, plants can be planted very close together allowing gardeners to grow much more in less space.  For more information search the internet for square foot gardening.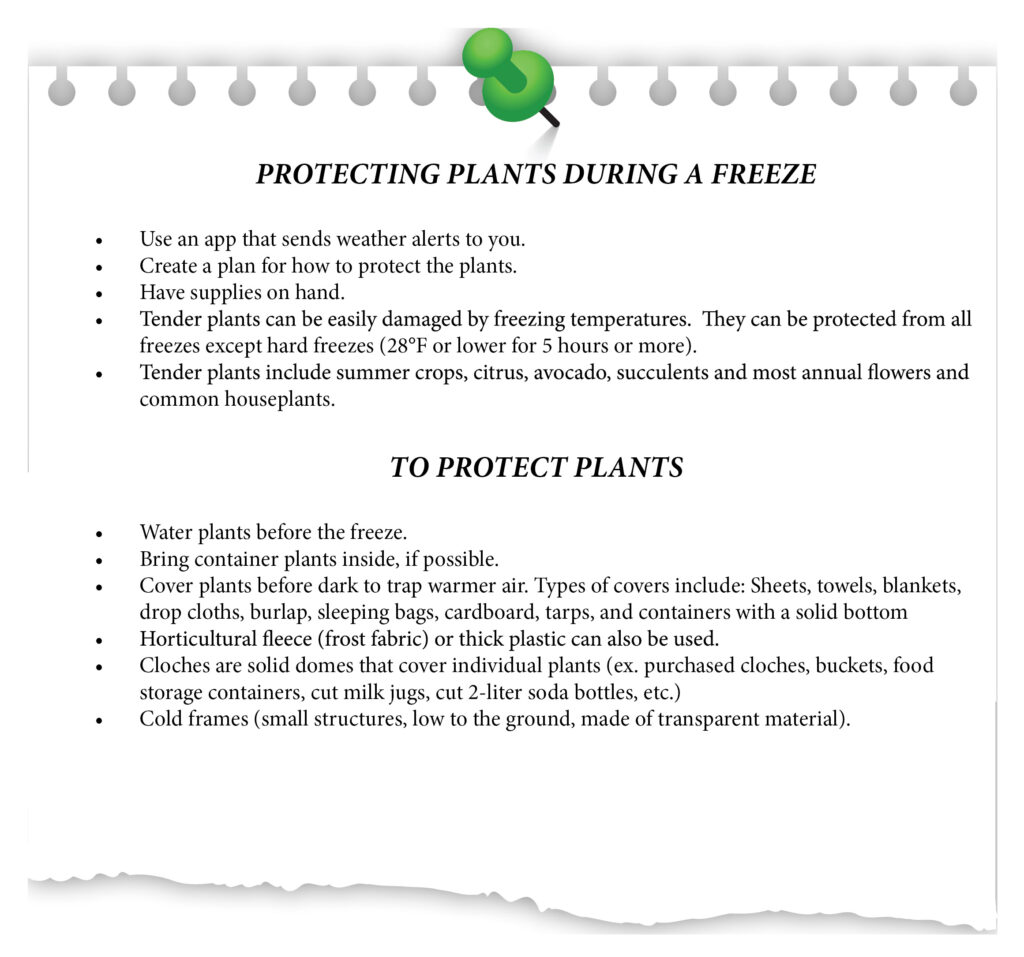 WHAT TO PLANT – CHOOSE WISELY
Choose varieties you enjoy eating.
Consider nutrient-dense vegetables:
spinach, carrots, broccoli, garlic, brussel sprouts, kale, green peas, beets, asparagus, cabbage, sweet potatoes, collard greens, cauliflower, turnip greens, mustard greens, bell peppers, cauliflower, green beans, onions, tomatoes, eggplant.
EXAMPLES OF SUMMER PLANTS AND BULBS
Vegetables
Basil, beans, corn, cucumbers, eggplants, greens (mustard, turnip, collard), lettuce, melons, okra, oregano, parsley, peas, peppers, pumpkins, tomatoes, squash, sunflowers, sweet potatoes, radishes
Ornamentals
Azaleas, Asiatic and Oriental Lilies, Bearded Iris, Begonias, Boxwoods, Caladium, Callas, Cannas, Dahlias, Geraniums, Ginger, Gladiolas, Hibiscus, Holly, Impatiens, Peony, Petunias, Roses, Trumpet.