May 2023: Lake Conroe Fishing Report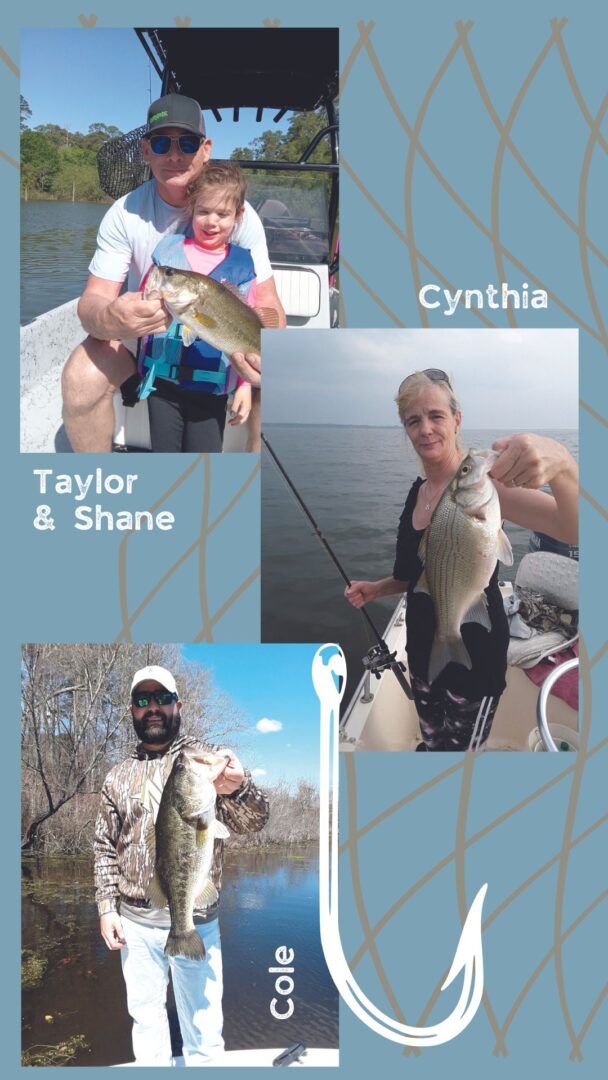 Black Bass: Now that the spawn is over, the shallow water bite can still be good due to the shad and other baitfish in the shallows during the early morning hours.  Texas rigged worms and spinner baits work well during this time of day.  Once the sun comes up and bass move to deeper structure, I like to use a Carolina worm rig and fish submerged roadbeds, pond dams and points in 8' – 12' of water.
Crappie: Crappie action has been good this spring and should continue through the end of May.  Most of these fish have retreated to deeper water in search of food sources.  Cover such as bridge pilings, submerged brush piles and trees are great places to dunk minnows or jigs to get a bite.
White Bass & Hybrid Striped Bass:  This is probably the best month of the year for the most active bite for white bass and hybrids.  I start out by trolling over humps and main lake points to catch and locate the best action.  If they are along the bottom, I will try bouncing slab spoons in these areas.
Catfish: This is another great time of year for catching good numbers of nice sized catfish.  Baiting up areas you plan to fish will increase the action.  Areas such as river and creek channels or under the 1097 Bridge are prime fishing areas in the early morning hours.  Stink baits, chicken liver and shrimp are all good bait choices.