Stage Right Presents: Disney's The Little Mermaid
Escape the sweltering July heat and head under the sea for an amazing adventure! Stage Right's production of Disney's The Little Mermaid sails onto the stage at the historic Crighton Theatre July 7-23. Based on one of Hans Christian Andersen's most beloved stories, The Little Mermaid is a hauntingly beautiful tale for all ages. With music by eight-time Academy Award winner Alan Menken, lyrics by Howard Ashman and Glenn Slater and book by Doug Wright, the fable will capture your heart.  In a magical world under the sea, Ariel, a beautiful young mermaid longs to understand the human world above, much to the chagrin of her father King Triton.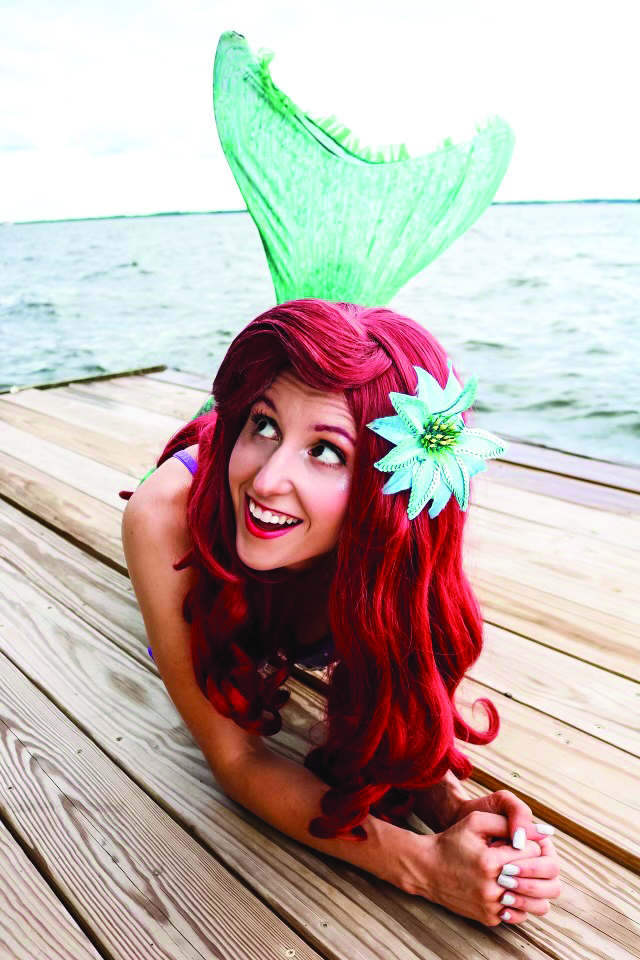 With a stellar cast, this Stage Right production will be a pleasing sensory experience with wonderful costuming by the incomparable Debbie Preisler who has costumed many shows including The Drowsy Chaperone, My Fair Lady, Hello Dolly, Tarzan, The Producers and many other elaborate shows. The show will be choreographed by Ellie Williams.  She was the dance captain for Grease at The Crighton Theatre and Newsies at The Owen Theatre. This will be her fifteenth show to choreograph. Others include Bye Bye Birdie, Footloose, and Gypsy which won a Broadway World Award for Best Choreography. Ellie is also cast as Flotsam, the deliciously evil sidekick of the devious Ursula.  She states, "Flotsam, the eel has been my dream role for the last 365 days. I have been wanting to make Flotsam move in a way no one's ever seen the eels move. Also, being the choreographer for this show, I can tell you all these numbers are like none you've ever seen before in a production of The Little Mermaid." In addition, this production will showcase some innovative technology that will enhance the experience for the theatre patrons.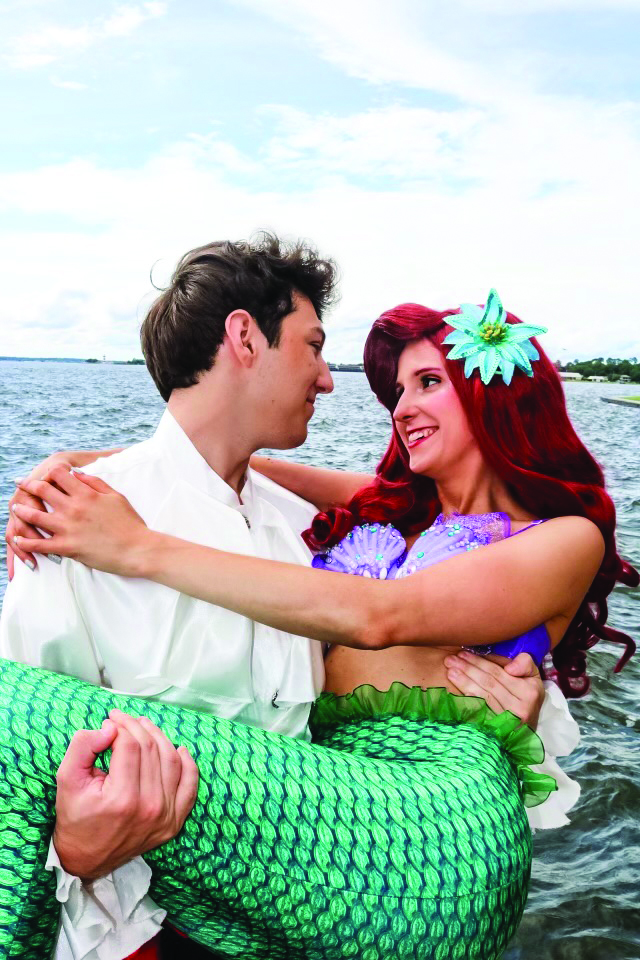 Some roles have been double cast.  On alternate dates, Ariel will be played by Sara Preisler and Ashling DeGraaf and Prince Eric will be played by Nick Grant and Ren MagDaleno. Ursula will be played by Maria Schenk and Zoe Bullard. Sebastian the Crab will be played by Richard Isaiah Owens and Luis Garcia Ayala and Molly Diaz is cast as Flounder.  King Triton will be portrayed by Stephen Hill. With this incredible cast, The Little Mermaid is sure to be a memorable production.
Tickets are selling quickly and can be purchased by calling the Crighton Theatre Box Office at (936) 441-7469 or online at stage-right.org or crightontheatre.org. Don't be fooled by any second market sites that are selling these tickets for much higher prices. Our ticket prices are $26 for adults, $22 for seniors and $17 for students.  There is a discount for groups 10+.  Call the box office for group tickets.