Texas Professional Surveying:
Mapping the Future
Surveying is a valuable tool for understanding and mapping our world. It involves measuring and mapping the Earth's surface to gather accurate information about land and property, including boundaries, topography, structures, and features. Surveys are essential when buying or selling property, providing crucial details to ensure transparency, settle disputes, and determine property values. Surveys are also utilized in construction, architecture, engineering, and by government agencies, among other industries, to support informed decision-making and project planning.
With humble beginnings in 2003, Jerrod Harrell established Texas Professional Surveying on the foundation of faith and prayer. Now, 20 years later, his company has grown to almost 100 employees, cultivating a legacy of excellence across Texas. TPS is now a leader in the land surveying and mapping industry, providing top-quality service to clients across Texas and beyond. With a legacy of excellence and a commitment to integrity, quality, and customer service, TPS is poised to continue making a significant impact in the industry for years to come.
Whether you are in need of residential land services, large acreage or require survey for a commercial project, Texas Professional Surveying has the expertise and experience to deliver accurate and detailed results!
The Art of Surveying
Texas Professional Surveying has come a long way since its humble beginnings, and they continue to strive for excellence in their field. With their dedication to using the latest technology and expanding their services, they are well-positioned for continued growth and success in the years to come. They also remain committed to their community and maintaining their family culture, which has been a key part of their success thus far. Their loyal customer base is a testament to the quality of their work and the trust they have built over the years.
Making a major investment in their future, TPS takes this responsibility seriously and strives to provide the highest level of service to ensure the success of their clients. With over 20 years of experience in the industry, TPS has built a reputation for excellence and integrity. Their team of experienced surveyors and support staff is committed to providing accurate and detailed results while maintaining a focus on customer service.
From residential to full scale commercial surveys, Texas Professional Surveying (TPS) provides services across the entire spectrum of property and construction. The company has a long history with a wide range of businesses, industries and municipalities. "We've been as far north as Red River County, we've gone west of Austin and San Antonio and south of Corpus Christi. We are also doing work in Louisiana now as well." says Carey Johnson, Chief Operating Office and RPLS at Texas Professional Surveying. The company recently opened a new division in Austin, focusing on surveying work in Central Texas.
TPS is a multidimensional business that conducts a variety of surveying services for a vast array of industries. The company works with some of the top 10 home builders in the United States, some of the largest timber companies, landowners and solar energy firms in the State of Texas. Their history extends to collaborating with new builders, partnering with title companies and real estate agents for transactions, and providing valuable support to engineers and construction companies for building layouts and new constructions.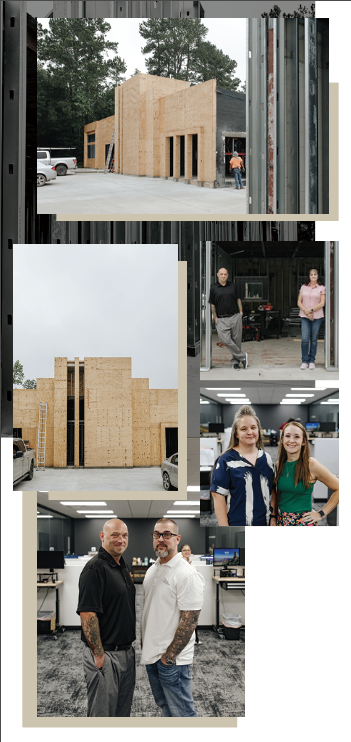 Services you will find from Texas Professional Surveying include:
Land Services
TPS safeguards your investment through accurate surveys, offering a range of survey services in Montgomery County and nearby areas to establish property boundaries, prevent disputes, and aid in determining land value.
Commercial Surveys
TPS provides commercial surveying and mapping services for platting, construction surveys, and subdivision surveys to ensure accurate and efficient development.
Topographical Surveys
TPS conducts topographic surveys using advanced technologies, such as LiDAR, to identify features, determine elevations, and assist in land development.
Elevation and Flood Certificates
TPS provides certified elevation certificates for floodplain compliance, insurance rates, and requests, ensuring accurate building elevations.
Subdivision Platting
TPS specializes in creating subdivision communities by dividing land, ensuring compliance, and mapping public areas.
Acreage Surveys
With over a million acres surveyed TPS specializes in large and small acreage projects. Being known for the production and efficiency of large-scale surveys, they are the survey company to trust.
20 years of Faith, Family and Surveying
In the game of property, usually every party involved has something to gain. Real estate agents, developers, and others actually make money off of your property. However, TPS gains nothing from the transaction. Carey says this is an important thing for clients to know upfront, and believes this factor enhances the quality of work that comes from TPS.
"We don't make money based upon what the property sells for, what it's worth or the value," Carey says. "Surveyors have to swear an oath with the state to protect the public, so our job is strictly to state the facts and make people aware."
Carey says TPS is not a land surveying firm, but a customer service firm that happens to do land surveying. With the goal of constantly offering the best support, TPS gives you all the information you need so you can make the best decision possible. More than that, the culture at TPS stands apart from the rest.
"Organizations typically take on the characteristics of their owners. So, the overall feel here is faith, family, surveying—in that order. While we are one of the largest firms in southeast Texas, we are still a family."
With a legacy of excellence at TPS, the core values of the company are integrity, quality, and customer service. The company's dedication to these values has led to a reputation of excellence in the industry. TPS also supports the community through charitable donations and volunteer work. TPS is committed to providing exceptional service to their clients while also giving back to the community.
Carey says the reason TPS does what they do is not to capitalize on someone's property, but to make a larger impact. While the company sees over 100 surveys per week, they understand that one survey could represent a lifelong dream for someone, who is finally buying their own house or constructing their own business.
TPS is not only committed to providing top-quality surveying services but also to supporting their local community. The company is actively involved in local charities, and sponsors various community events and programs. They also provide internship opportunities for college students interested in pursuing a career in surveying.
The Latest Technology & Expansion
In addition to their extensive coverage, TPS prides itself on the quality of their work. The company uses the latest technology and equipment to ensure accuracy and efficiency in their surveys. They utilize a combination of traditional surveying methods and modern technology, such as GPS and drones, to gather data and create detailed maps and reports. This attention to detail and commitment to excellence has earned them a reputation as a reliable and trusted surveying firm in Texas.
The company was one of the first in the local area to begin utilizing LiDAR (Light Detection and Ranging) to conduct topographic surveys. This technology combines laser and radar to gather topographical data, including precise elevation measurements. The laser technology sends out light pulses from the drone, which can be suspended from 250 to 400 feet above the ground. The light pulsates roughly 300,000 times a minute and collects data on every single point. This process collects three-dimensional data about the shape of the Earth and its surface characteristics.
Carey says this technology comes in handy, especially in high-density forested areas like southeast Texas. "In southeast Texas, everyone is worried about flooding and other terrain issues. This technology allows us to get a better idea of your property so we can advise you on what is best."
In addition to the LiDAR department, TPS has made more advancements in the past few years that have expanded their offerings to the local area. In 2020, a new chapter began with the establishment of Texas Professional Engineering, a sister company of Texas Professional Surveying.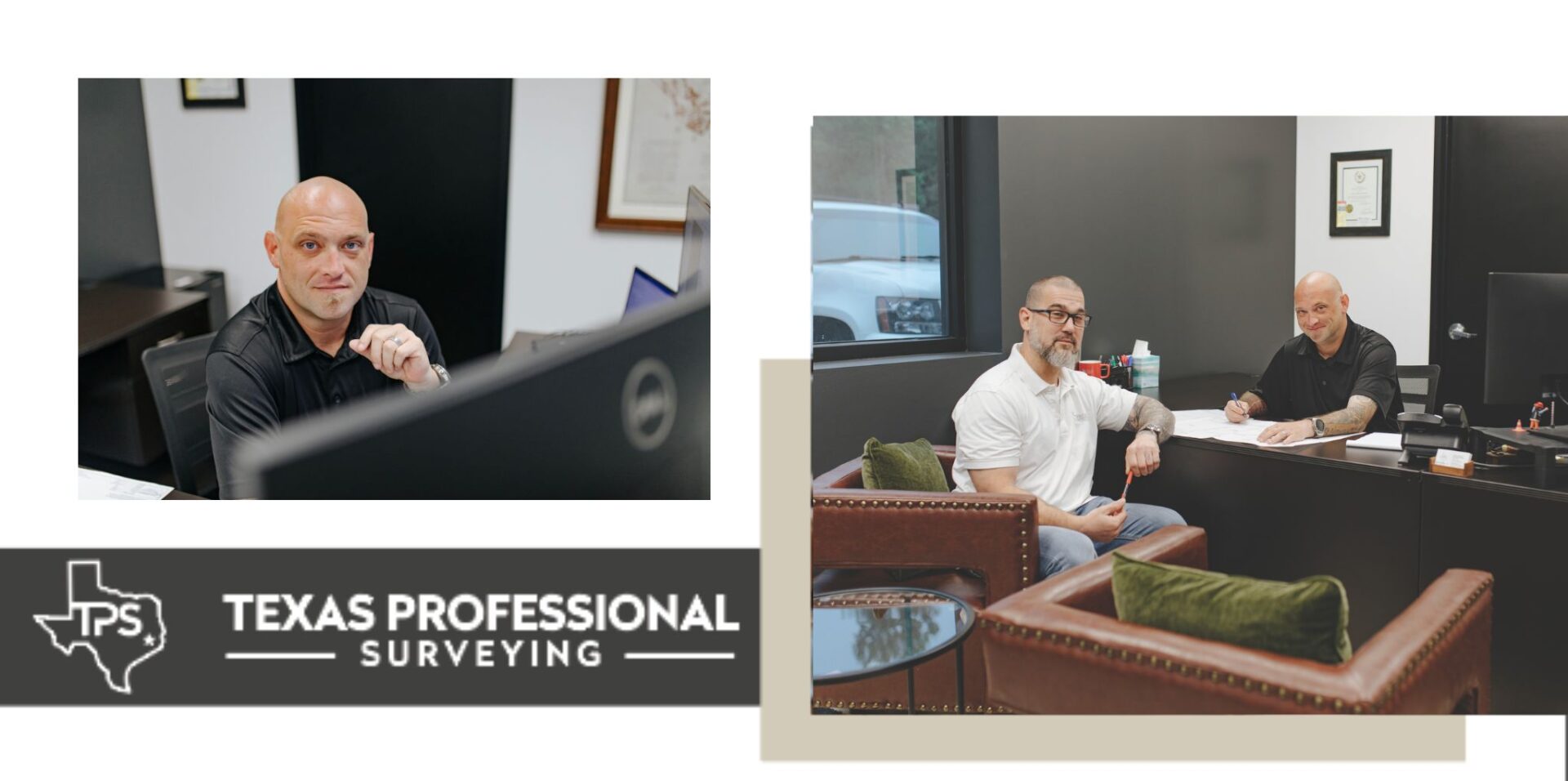 Preparing for Another 20 Years
As TPS celebrates their 20th anniversary, they are looking towards the future with excitement and optimism. The company is expanding their services to include 3D laser scanning and is exploring new technologies to improve their efficiency and accuracy. They are also focused on continuing to provide exceptional service to their clients and supporting their community.
Another very exciting development is the completion of a new office, designed by Jerrod's wife Laure that will hold their ever-growing staff! As TPS celebrates their 20th anniversary, Candy Curlee, a long-time TPS employee, shares her excitement watching the exponential growth of their company. "Jerrod started his company in 2003, and I started in 2004 as employee number 4. Today we are right under 100 employees!" TPS is currently constructing 2 more buildings that will give them room to grow in the coming years as their services expand across the local area and beyond!
The close-knit company plans to keep its family culture alive even as they grow and expand, not forgetting where they started. The company's loyal Montgomery County clients are what have given them the opportunity to grow from the beginning. 
Texas Professional Surveying is a vital player in the surveying industry, providing top-quality services to a wide range of industries. Their commitment to excellence and community involvement has earned them a well-deserved reputation as a trusted and reliable surveying firm in Texas.
If you're in need of surveying or mapping services, contact TPS today to learn more about how they can help you achieve your goals.
As a veteran or first responder, you'll get a 10% discount on your surveying services! To learn more about Texas Professional Surveying or Texas Professional Engineering, visit their website at www.surveyingtexas.com, by phone at (936) 756-7447, or email [email protected].
Both companies are located at 3032 N. Frazier St, Conroe, TX 77303. Doors are open Monday through Thursday 8am-5pm, Friday 8am-12pm.