Strong Foundations: Work with Woodforest Earth Works to Build Your Dreams
There can be an overwhelming feeling when you begin looking into hiring a professional construction company. After all, there is no shortage of options. Most urban or suburban areas are full of companies, all claiming to be the best. What's more, all of these companies have successfully built a variety of projects, from houses to large-scale buildings.
So how do you choose?
According to Josh White, owner of Woodforest Earth Works, the answer is incredibly simple. "Do your due diligence," Josh said. He advises people looking for a construction company to create a list with pros and cons as they are speaking with a variety of companies. Akin to an interview process, Josh advises to "take your time," and "put in the work"—a practice he implements into every project he takes on. Josh has a deep passion for providing exceptional service to his clients on every project.
From Humble Beginnings
Josh didn't grow up in a construction family, nor did he initially have any aspirations to be where he is now. At nineteen years old, Josh was homeless. "I ended up going to stay with a local construction builder, and I started off picking up trash and doing small stuff for them," Josh recounted. From there, Josh became a laborer, working his way up to a superintendent role. It wasn't long before Josh was overseeing the building of houses, having worked his way up in what seemed like record time.
Unfortunately, the company Josh worked for began undergoing some internal struggles, and Josh decided it was best to distance himself. "So, I ended up hanging out at Home Depot," he said. "I started a little handyman business. When people bought a light fixture, for example, I ended up asking them if they would pay me to install it for them. That's how I got started."
From there, Josh began making connections, some of whom are his business partners today. Once again, Josh worked his way up to overseeing massive projects. "No one's ever outworked me," Josh claims. It's certainly served him well. Josh's ability to work harder than any of his competitors quickly propelled him from small handyman work outside of Home Depot to larger and larger projects as an independent contractor.
Soon, Josh established his own company (with some of those aforementioned business partners) and created Woodforest Earth Works to bring his hard work and quality to larger scale endeavors. Josh built relationships with other contractors and construction professionals, totaling over 30 years of industry experience.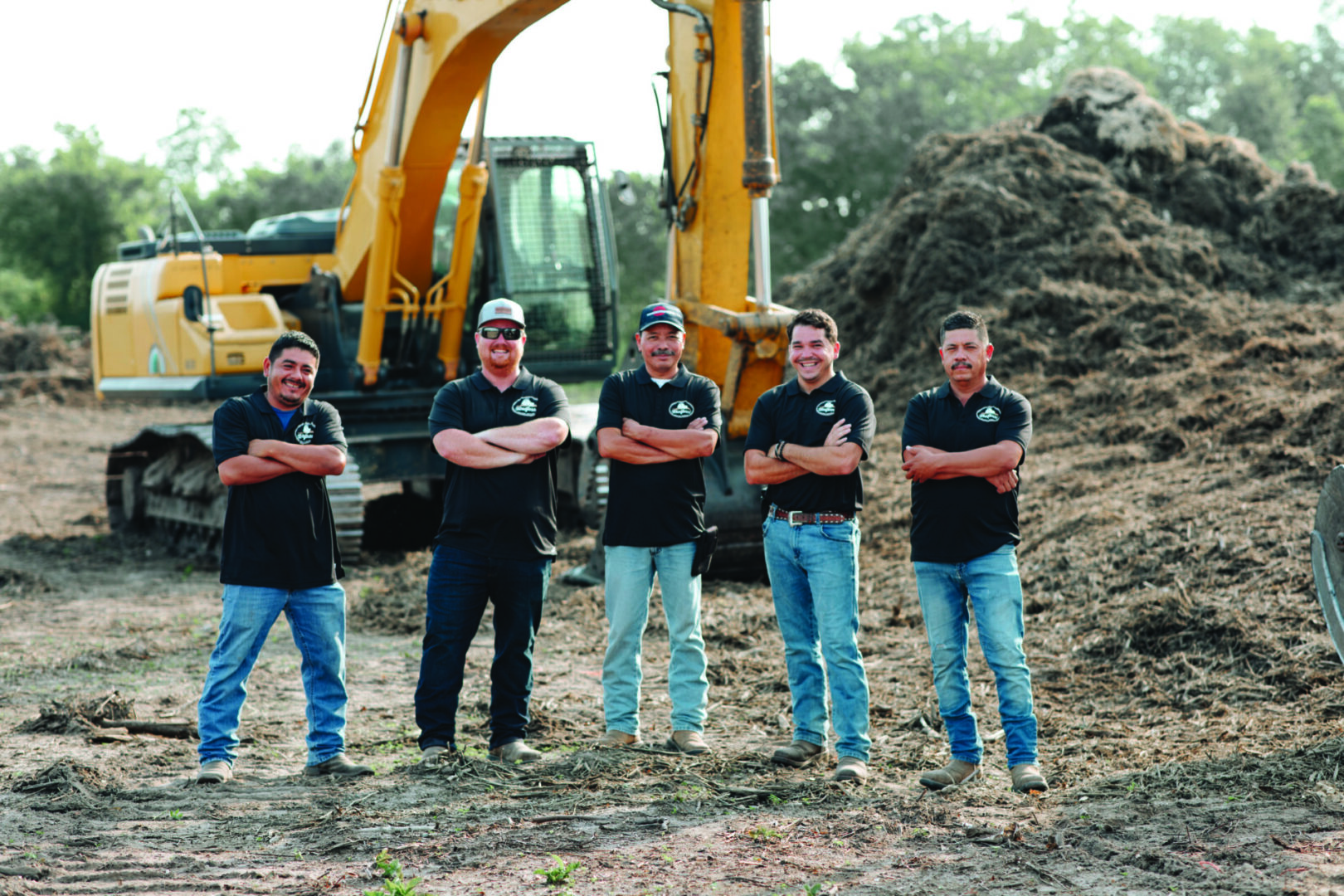 A Company that Works for You
With over three decades of experience serving the commercial and residential markets, Woodforest Earth Works stands as a distinguished team of general contractors. As Houston's foremost commercial contractor, their unwavering dedication lies in providing exceptional services encompassing land clearing, excavation, grading, demolition, erosion control, and construction. Their extensive expertise, coupled with cutting-edge equipment, empowers them to execute each project with unparalleled precision, reflecting our commitment to excellence.
Throughout his experiences, Josh embraced these 3 core values: environmental stewardship, quality, and integrity. These values are what make Woodforest Earth Works' reputation stand out from the rest.
Environmental Stewardship
Woodforest Earth Works prioritizes responsible land use and sustainability by employing various practices. These include selective clearing to preserve vegetation, erosion control measures, and the use of eco-friendly materials and equipment. By implementing these strategies, they minimize its environmental impact while promoting biodiversity, preventing soil erosion, and reducing carbon emissions.
Quality
Woodforest Earth Works is dedicated to delivering exceptional customer service and top-notch workmanship, taking immense pride in their endeavors. Their goal is to surpass client expectations by adhering to project timelines, maintaining open and transparent communication, and consistently going above and beyond to guarantee their utmost satisfaction.
Integrity
At the heart of their operations are honesty, transparency, and ethical business practices. Woodforest Earth Works firmly believes in cultivating enduring relationships with their clients and partners, founded on mutual trust and respect. Their commitment to integrity drives every aspect of their interactions, ensuring that their stakeholders can rely on them for reliable and principled collaborations.
Woodforest Earth Works has a variety of specialties. Depending on the needs for your project, they can take you through the entire construction process.
Preparation
Prepping for a construction project is a large part of the process. Land clearing, excavation, grading, and underbrush clearing are all services Woodforest Earth Works offers. The company works to make sure the site is ready for building. They also provide grinding services to dispose of trees, stumps, and debris. If necessary, Woodforest Earth Works also offers full demolition services.
Building
Once the site is prepared, there are a variety of construction projects Woodforest Earth Works is able to offer. If you're looking to add a body of water on your property, the company offers lake and pond construction. They also offer drainage control systems and erosion assistance to keep your property free of water damage. The team works to plan, excavate, and pave driveways and roads for whatever you need!
Giving Back to the Community
For Josh, working on quality construction projects is just one way to give a part of himself back to his community. Woodforest Earth Works also does quite a bit of community outreach and charity. One of the most important pieces of charity work for Josh is the work Woodforest Earth Works does with foster kids.
"They're all on the street doing drugs, and their whole lives are just a mess. One of the things that I've really focused on is mentoring these young adults." Working to transform these kids' lives is critically important to Josh, who also spent time in the foster care system. He lamented the fact that, when he was growing up, he didn't have access to any sort of mentorship program.
"We work with a lot of different programs. We hire foster kids. I teach them how to become operators. I teach them how to become electricians. I teach them how to become plumbers," Josh stated. "We get the opportunity to give them a skill and a good work environment that not only holds them to a higher standard, but encourages them to be more than what they are." 
Woodforest Earth Works does a ton of charity work, from supporting foster kids to helping battered women. For Josh, the success in construction is a means to provide the absolute best product for his customers, and to give back. The personal benefits, mainly financial stability and success, come last.
What Does the Future Hold?
Currently, Woodforest Earth Works is located at 5451 FM Rd 1488 in Magnolia. They don't generally meet clients in an office space…yet. "This is our first big year so right now we're going to be building on FM 1488 and I45," Josh said when I asked about future plans. The company recently procured 55 acres to build state of the art facilities. For the time being, Josh is willing to come out and meet with you to explore whatever construction needs you may have.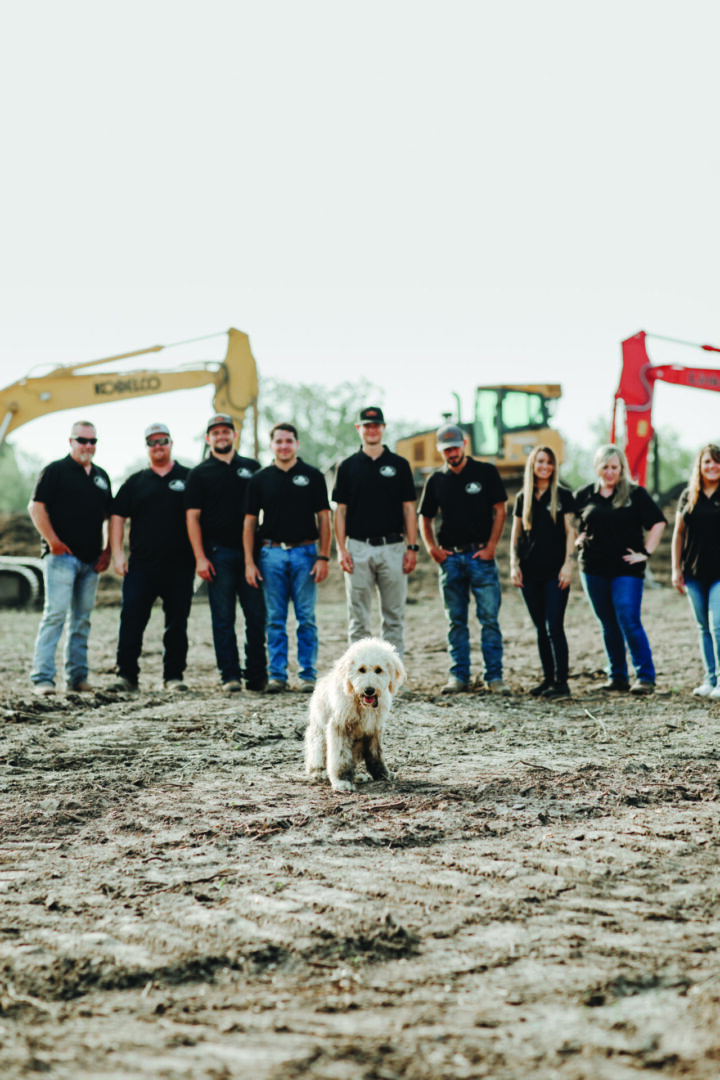 "I just want to make a really good product. We go above and beyond and I really mean that.I am committed to working with you to the best of my abilities, even if it involves some constructive discussions to ensure that we are on the same page regarding the product that best suits your needs. I believe that clear communication and understanding of your requirements are essential to providing you with the best possible solution that meets your needs and expectations."
Don't hesitate to reach out. If you want a company that will work for you to bring you the absolute best, you need to call Woodforest Earth Works today.
You can reach Woodforest Earth Works at (936)202-2692, or [email protected] to learn more about their current offers and projects by visiting woodforestearthworks.com.