In 2009, Brett Weary started Discount Concrete Leveling Service to provide immediate solutions to people's concrete problems. His desire was to save customers time and money.
"Removing sunken slabs and pouring fresh concrete is expensive," says Weary, "versus raising and leveling existing slabs."
With his knowledge and expertise, he had a desire to provide home owners with cost effective ways to extend the life of their concrete, and that is what he endeavored to do.
Discount Concrete Leveling Service specializes in repairing and restoring broken, uneven driveways, sidewalks, patios and other freestanding concrete areas. The process is efficient and effective, often completed in a single day and at a fraction of what it would cost to replace the problem areas.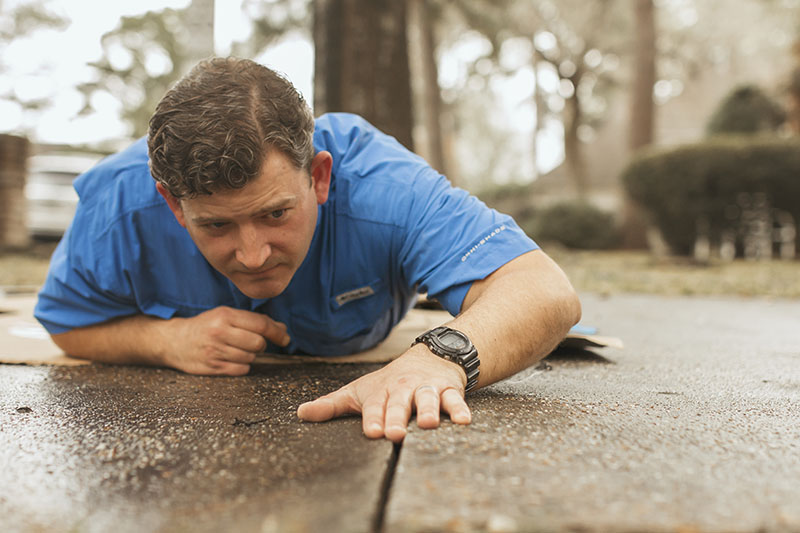 A proud Aggie, Brett Weary operates his family-owned small business with customer satisfaction at the forefront. He has worked in customer service for over 20 years and prides himself in not only a job well done but the customer's gratification in knowing they received the attention and workmanship they deserve. How does he do that? Every client of Discount Concrete Leveling Service can feel reassured that their job is being done right because the owner comes and works at every job.
Discount Concrete Leveling Service is located in Houston and provides concrete services to all of Harris County and Montgomery County. Whenever you call Discount Concrete Leveling Service, you reach a representative ready to respond to your request. Their estimates are completely free. They are committed to serving their new and repeat customers with excellent integrity.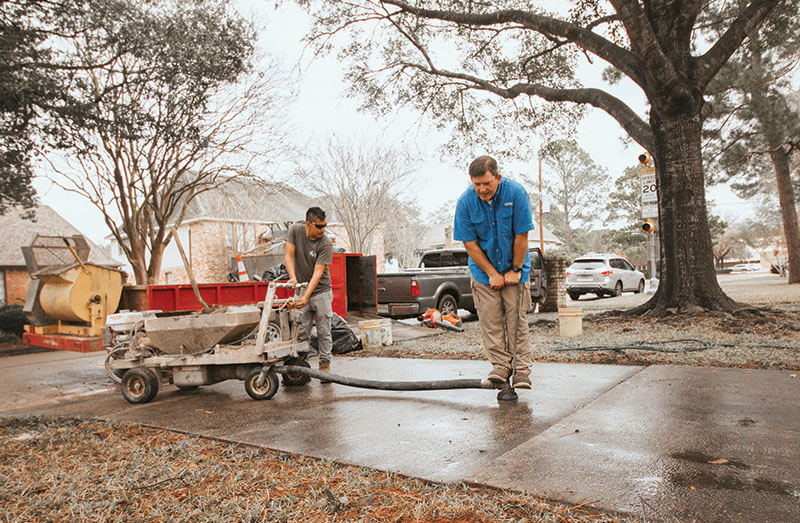 "Being a smaller company allows for greater time for attention to detail and the client's concerns," says Weary, "that is what makes us different from our competitors."
When asked about his favorite thing about his community, Weary described a people that have time and again come together to help one another, like in the aftermath of Hurricane Harvey. He felt appreciated for the hands-on hard work he did for the many homes who had incurred heavy rains and flooding, which caused the earth below their slabs to wash out; resulting in sunken slabs. Despite their hardships, Weary saw neighbors helping one another cleaning up and referring each other to small businesses like his that could help and be cost effective.
Not only has Discount Concrete Leveling Service saved their customers thousands of dollars in needless replacements, but this practice has kept old concrete out of the landfills. According to the EPA, roughly 50 percent of materials put into the landfills are concrete and demolition debris materials. These materials are heavy and non-compactable and reduce the air space. The community deserves hard-working, honest business owners to aid in the betterment of their cities.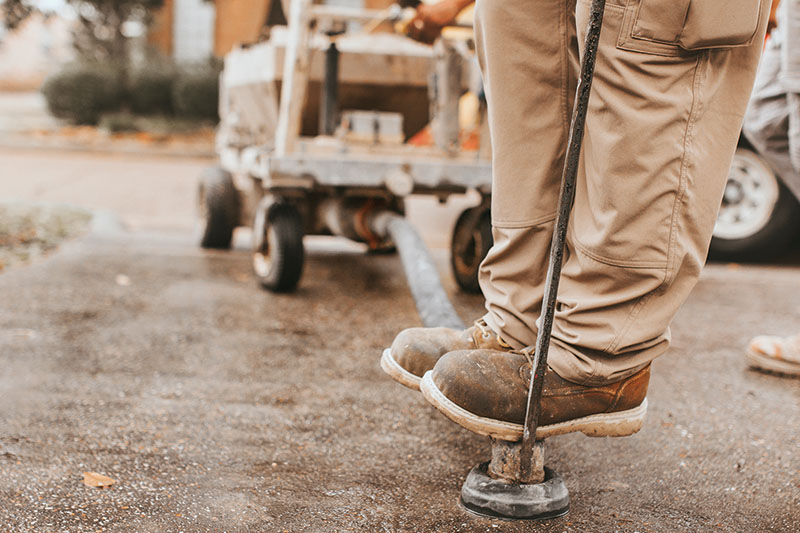 The consensus for most people is thinking of concrete repairs as costly, and they become fearful. "Don't replace it; level it" is the advice this expert would give to residential homeowners looking for a cost effective way to extend the life of their non-load bearing flatwork.
"Water intrusion through the joints degrades the subgrade below the slabs, causing an unstable bedding for the slab," he says, "and sealing joints between the slabs contributes to extending the life of the slab, [called] expansion joint replacement and sealant with self leveling polyurethane."
Many happy customers over the years have been pleasantly surprised at how affordable concrete raising and leveling is, especially compared with the cost of tear-out and replacement. The cost of leveling usually represents a savings of 50%-70% over replacement. The leveling process can be completed and ready for use in a matter of hours. In addition to free evaluations and estimates, Discount Concrete Leveling Service offers a two-year warranty on all work. And unlike other repair options, leveling and restoring concrete requires no building permits or municipal inspections.
"Our work is covered under repairs and maintenance," explained Weary. "That's one reason we can usually get the work done in a single day. If you have a problem with broken, uneven or misaligned concrete at your home or office, give us a call," said Weary. "We can stop the problem, put the concrete back in place and make sure it doesn't happen again."
Discount Concrete Leveling Service provides cost effective repair services for driveways, sidewalks, patios and other residential and commercial properties throughout Montgomery County and the greater Houston area. For information, visit www.DiscountConcreteLeveling.com or call 713-568-9456.