There's a Better Way…
 

The Sandstone Way

Are you tired of doctor visits that consist of long waits, curbed conversations and more unnecessary prescription drugs? If you're looking for medical treatment that is personalized and targeted towards the root problem, Sandstone Health is here to support your health journey. The practice is made up of professionals who want to make a difference in the healthcare system, and have a passion for natural, conservative health care.

Tony DeRamus, founder and CEO of Sandstone Health, says that his chiropractic journey began with his own back pain. "When I injured my back, I went to a chiropractor…once," laughs Tony. "And, as a result of allowing it to heal improperly, I developed a really painful chronic condition." Tony suffered many sleepless nights in pain until he realized it could be fixed with regular chiropractic visits.

He began to pursue a lifestyle of fitness and nutrition, and graduated from Parker College of Chiropractic in 1998. Tony's passion for health launched him into a career caring for patients and educating the public about physical and mental health. Tony went on to serve as the chiropractor of the Houston Texans Cheerleading squad, and has been voted one of "America's Top Chiropractors" on numerous occasions. Since then he wrote a book titled "The Secret Addiction," and became a member of the Houston Rodeo Sports Medicine Team. 

Tony and his family moved to the Lake Conroe area where he and his wife Patty could raise their two boys, Cayden and Joshua. "Everything about the area is spectacular, but the people make it that much better," says Tony. Once he and his family settled in the area, Tony opened the first location of Sandstone Chiropractic in Montgomery in 2009, and later expanded to 5 more chiropractic locations, a Family Medicine Center and Neurofeedback Center. The latest location opened on December 5th, 2022, in Willis to replace the old Sandstone Conroe facility. 

A Patients-First Philosophy

You probably know what it's like to visit a doctor's office and leave with more questions than you came with. Not many people feel they can trust their doctors to listen and take time to give personalized care. It was for that reason that Tony established his practice to run differently from other practitioners, by allowing customers to decide the direction of their treatment. 
"Rather than bullying patients into treatment plans that may not work for them, we strive to provide the best possible care recommendations, then allow the patient to choose the type of care they wish to receive," says Tony. The Sandstone philosophy is that each patient must be an active and willing participant in their health and recovery. Patients who listen to the team's guidance and take action based on the doctor's recommendations will see the greatest improvements. 
Through long-term patient relationships built on trust and commitment, Sandstone Health has become one of the fastest growing medical practices in the area! Tony and his staff make it their goal to first listen to their patients, then provide care that is tailored to their needs and explain care options practically—free from medical jargon. Instead of cookie-cutter medical approaches, Sandstone offers the most up-to-date technology and methods from experienced, certified doctors. After 14 years, Sandstone Health now has a reputation in the Montgomery County community as a practice that provides high quality care with industry leading technology, and ethically based practices.  
Total Body Care

Tony first founded Sandstone Health as a chiropractic practice, but has since expanded the company into 4 different departments including Chiropractic, Family Medicine, Regenerative Medicine, and Neurofeedback. With total body care, Sandstone has a wide range of solutions for your body and mind. The practice not only cares for individuals, but now provides services for the entire family—including prenatal and infant care. 

Chiropractic Care
Sandstone Chiropractic offers the best technology and techniques on the market to meet your needs and get rid of pain. If you suffer with any of the symptoms below, contact Sandstone today!
Back Pain

Neck Pain

Headaches

Disc Herniations

Sports Injuries

and more…
Family Medicine
Sandstone Family Medicine was created to help patients find the underlying causes of their health issues to be treated with functional and regenerative medicine. The facility offers same day appointments to address any of the following needs.
Sick Visits

Wellness Care

Hormones & Weight Management

Digital X-rays on Premises

and much more…
Regenerative Care
Regenerative medicine involves the delivery of biological cells or cell products into a diseased area of the body to stimulate the healing process. Sandstone Regenerative Medicine can greatly reduce the need for surgery by not only treating, but healing injured tissue before the damage progresses further.

Hair Loss

Osteoarthritis

Joint Pain

Ligament Injuries

Tendon Injuries

and much more…
Neurofeedback

Neurofeedback retrains the brain by correcting frequency abnormalities associated with various neurological conditions to stimulate optimal results. Sandstone treats their patients by retraining areas of the brain where dysregulation is occurring. This helps patients overcome the following symptoms.
Decreased Focus & Attention

Impulsivity

Sensitivity to Light, Sound or Smell

Racing & Unwanted Thoughts

Memory Loss

Ruminating Thoughts

In addition to these conditions Sandstone Health also treats things like PTSD, acne and skin issues, autism, anxiety, and depression. With over 1,300 reviews from patients, Sandstone is an excellent name in Family Medicine, Chiropractic Services, and Neurofeedback. Take it from Michelle, a recent patient:
"Wow! Finally a doctor's office that treats the patient and gives 110%. Plus, they get to the bottom of the cause that I never knew I had or existed. I'm so happy I switched to Sandstone! Not only is this place clean but everyone is so pleasant and the doctors truly care about you and want you to feel great. My husband and our girls will now be coming to Sandstone, because we feel they go above and beyond to help you get back to feeling healthy and great again. Thank you Sandstone!" – Michelle.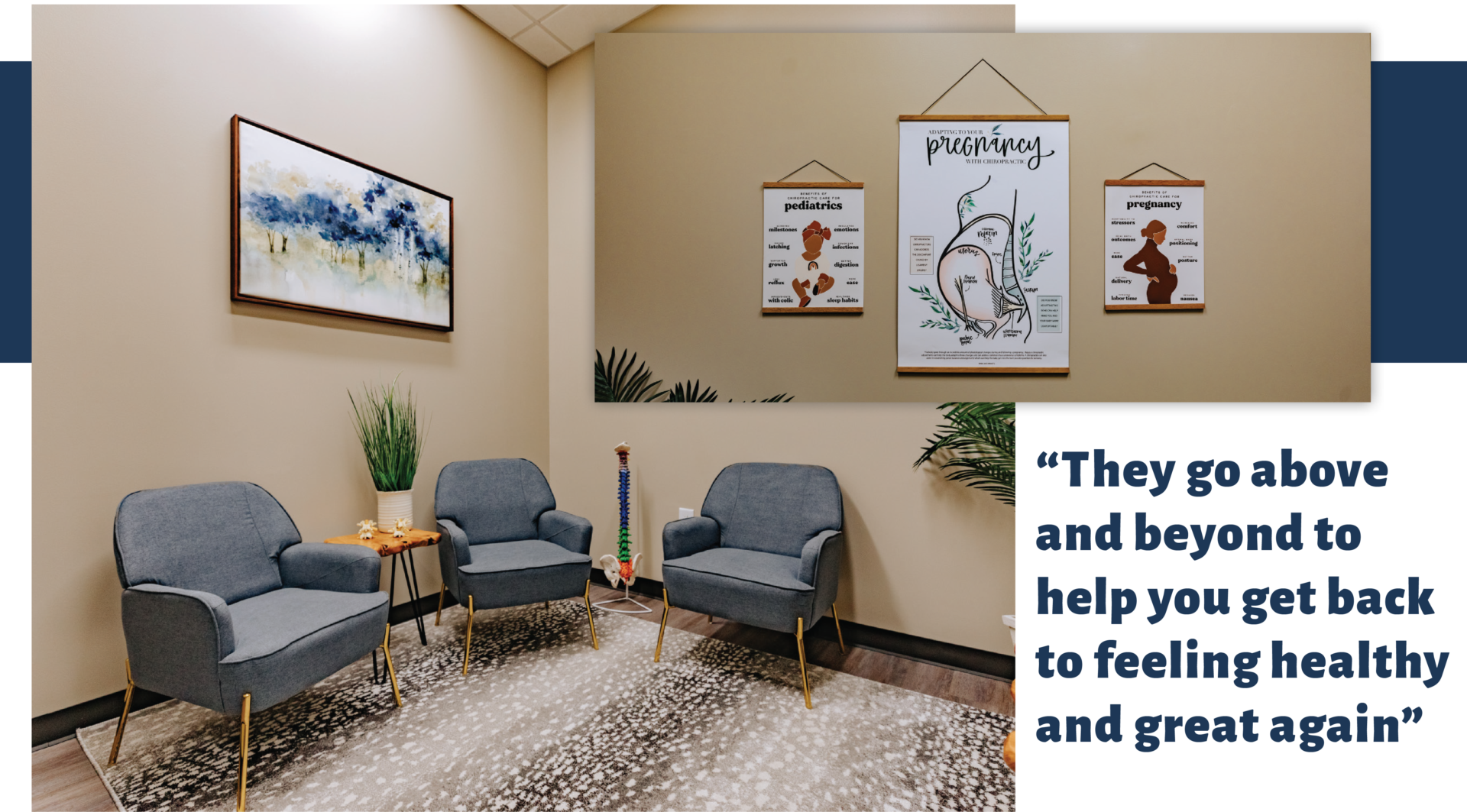 With 6 chiropractic locations, a neurofeedback center and family medicine center—you're sure to find quality health care near you. Learn more about Sandstone Health by visiting their website sandstonehealth.com or calling 281-789-6201.
Chiropractic Locations
Willis: 9611 W. FM 1097, Ste. 300 Willis, Texas 77318
Cypress: 10920 Fry Rd., Ste. 800 Cypress, TX 77433
Gosling: 24527 Gosling Rd D-110 Spring, TX 77389
Magnolia: 6875 FM 1488, Ste. 300Magnolia, TX 77354
Montgomery: 125 Blue Heron Dr, Ste. B Montgomery, TX 77316
Spring/Harmony: 3466 Discovery Creek Blvd., Ste. 300 Spring, TX 77386
Neurofeedback Center

The Woodlands: 8850 Six Pines Drive, Suite 250 Shenandoah, TX 77380
Family Medicine Center

Woodforest: 795 Fish Creek Thoroughfare #270 Montgomery, TX 77316
Read more articles like this at docklinemagazine.com/health