June 2023: Lake Conroe Fishing Report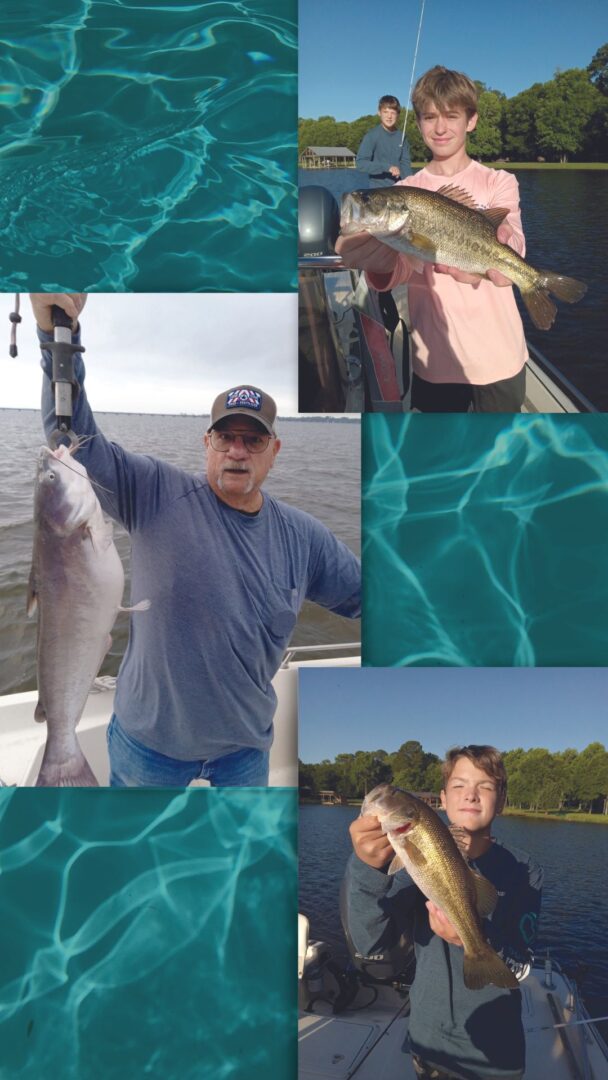 Black Bass:  Bass action during this time of year can be good by fishing grass beds, boat docks and rocks in the early morning hours.  Once the early bite slows down, I like to fish pond dams, road beds and points in 8'-15' depths using the Carolina worm rig.  This rig lets you feel the bottom and covers an area much faster with the heavier weight above the 2' leader.
Crappie:  Crappie action can be fair by fishing minnows and small jigs around bridge pilings, timber and brush piles in 10'-18' depths.  I always use a high visible line when crappie fishing.  It helps me to be able to detect the bite because crappie come up from under the bait and swim up or to the side.  So, if you see slack line, it's probably a crappie.
White Bass & Hybrid Striped Bass:  This is a great time of year for both of these fish.  These fish like to hang out along both islands on the south end of the lake and around main lake humps and points in 15'-30' depths.  I like to troll pet spoons behind deep diving crank baits because that method covers a great deal of water and enables you to locate and catch these fish.
Catfish: Catfish action during this time of year is usually great.  Early morning hours until noon is when they seem to bite the best.  I start out by baiting up an area with range cubes to heat up the action.  Then by using either shrimp, night crawlers or dip baits, you shouldn't have any trouble catching a good mess of cats.