What are the Best Parks Near Me?
With summer upon us, and school out for the year, most families are looking for activities to get the kids out of the house. When all else fails, you can always take those kids to the park. We've taken the guesswork out of where to go for you. Below are some of the best parks in the area!
Best Parks in Conroe
McDade Park
10310 FM 2854 Conroe, TX 77304
Created in 1998, this beautiful park has grown substantially over the decades. The whole family can find something to do here, from picnics to playgrounds. There are also fitness stations, a basketball court, and a half-mile walking trail that can be a wonderful nature walk for the littles in your family. PLUS, Conroe's best 18 hole disc golf course! This course has an easy front 9 but the back 9 are a great challenge!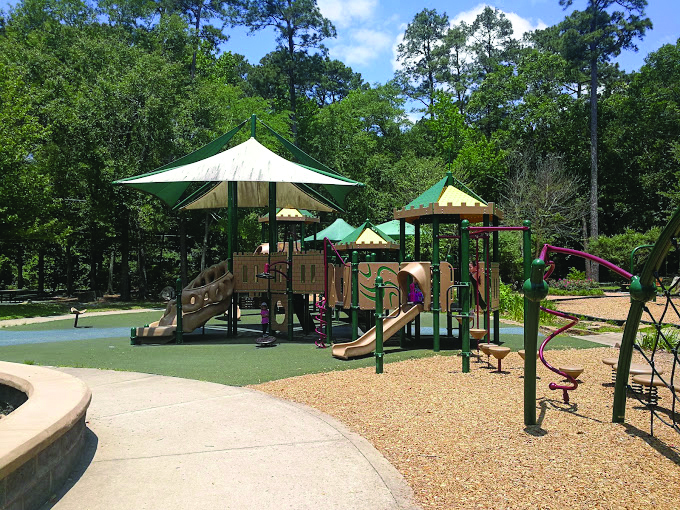 Kasmiersky Park
889 Old Magnolia Road, Conroe, TX 77304
Smaller than McDade Park, this park should be on your list nonetheless. Close to 105 and South Loop 336, there's something here for the whole family, as well as your furry friend! The land is home to a castle themed inclusive playground, picnic pavilion, bathrooms, dog park, walking trail, and a skate park.
John Burge Park at Shadow Lakes
11050 Little Egypt Road, Conroe, TX 77304
Simply seeking peace and quiet? Don't need a skate park or disc golf? Head over to John Burge Park. The 39 Acre Park is home to walking trails, a pavilion, a playground, and a public art space.
Best Parks in Magnolia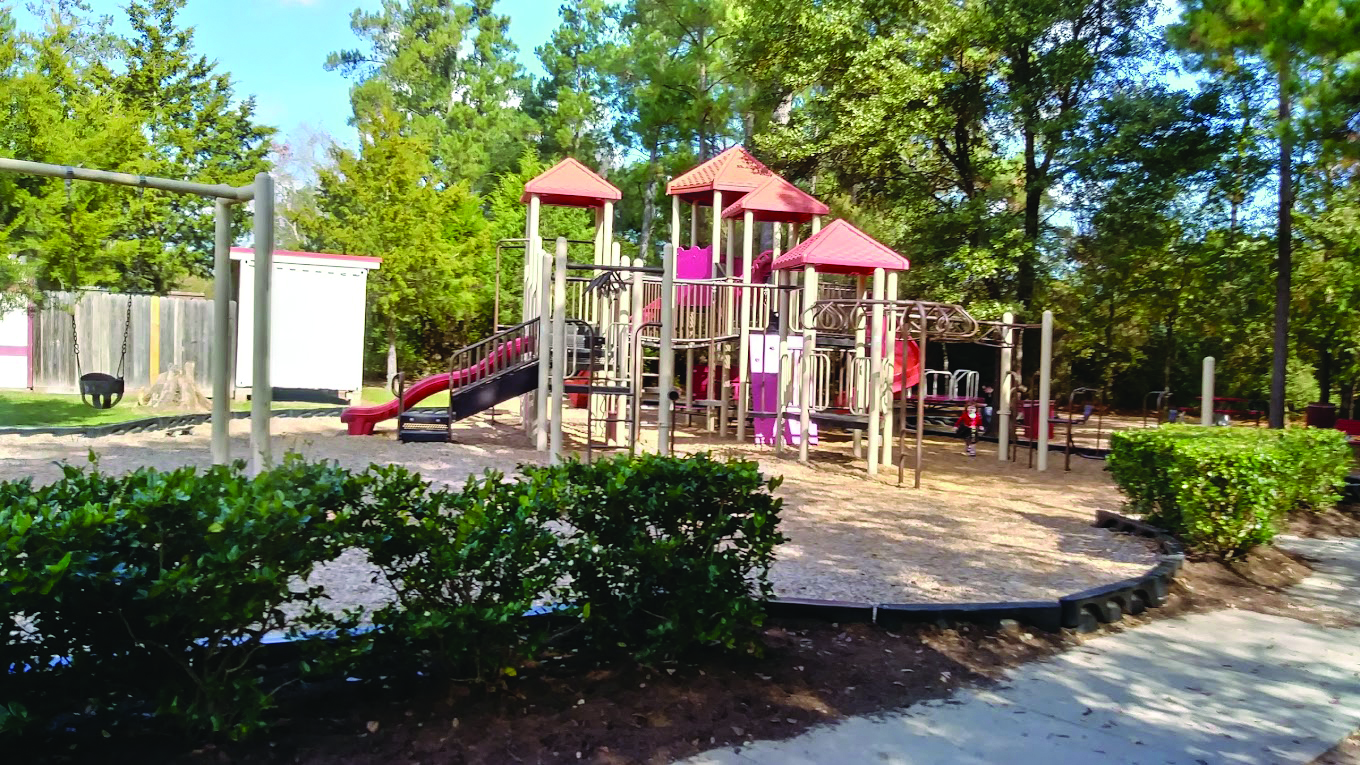 Unity Park
19450 Unity Park Drive, Magnolia, TX 77355
A skateboard park, volleyball nets, playgrounds, walking trails, and a splash pad make this park a must visit for the whole family. Check out the City of Magnolia Website for events happening at the Amphitheater!
Magnolia Stroll
18111 Buddy Riley Blvd, Magnolia, TX 77354
If you're just looking to get out and walk (or jog) in a beautiful area, then the Magnolia Stroll might be for you. The half mile walkway has gorgeous plant life, seating walls, and public art.
"A newly refurbished park, and Farmers Market to the north. Serving as a pathway for a leisurely walk… It features things such as beautiful street arbors, seating walls, public art locations, and rest areas suiting Magnolia's character and settings."
Edgewater Park
31042-31168 Edgewater Dr, Magnolia, TX 77354
Simple and pleasant, Edgewater Park features walking paths, a playground, and waterfront. Bring out the fishing gear!
Best Parks in Huntsville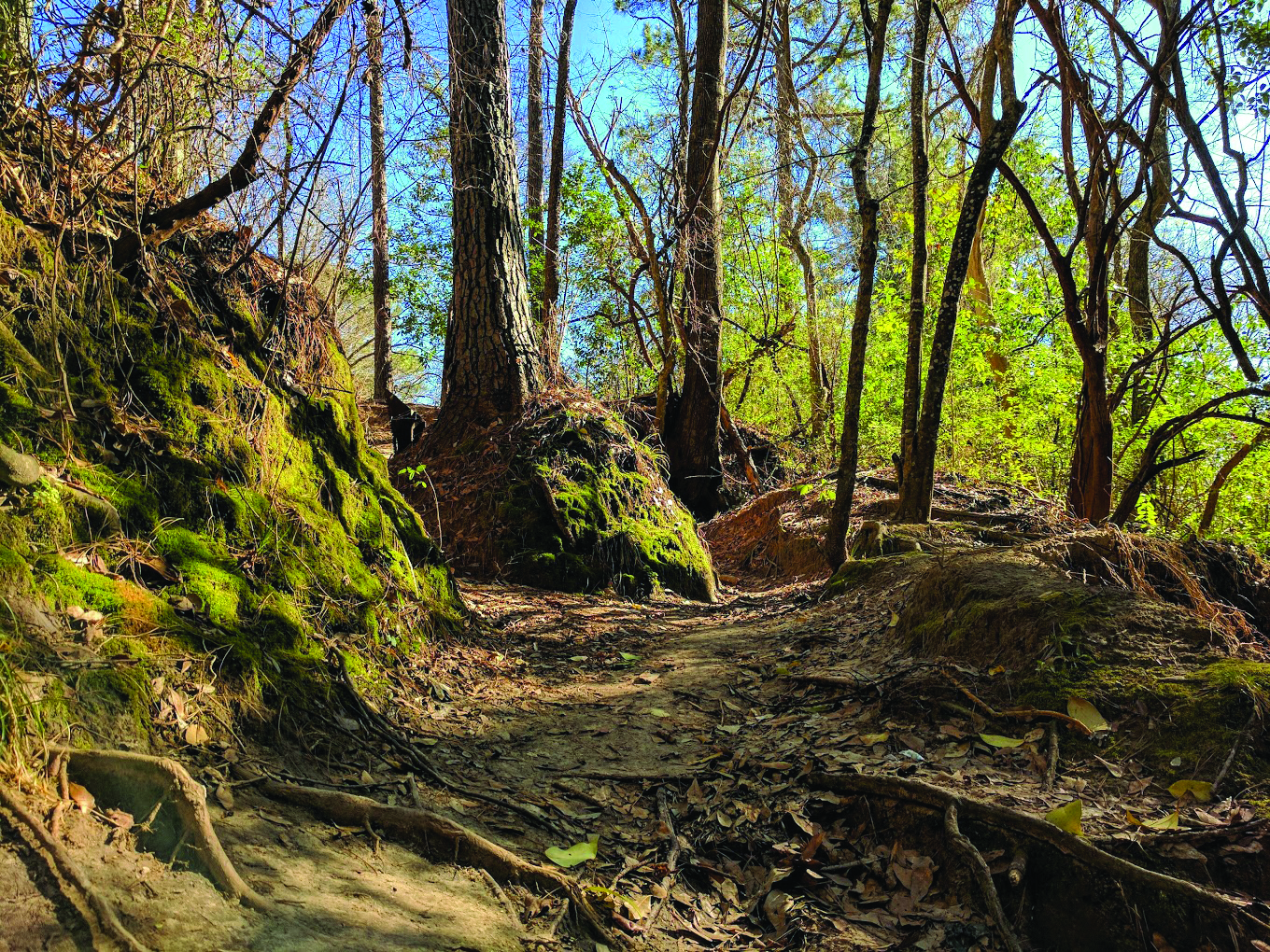 Eastham Thomason Park
1500 7th St, Huntsville, TX 77320
Beautiful greenery (and a designated wildflower space) surrounds walking trails, bike trails, basketball and volleyball courts, and an aquatic center make this park a must-visit if you are in the area. Up for a sporty adventure? This park also features Disc Golf and Horseshoes!
Emancipation Park
300 Martin Luther King Blvd, Huntsville, TX 77340
A playground, picnic tables, and basketball court are nestled in this pretty neighborhood park.
Huntsville State Park
565 Park Road 40 West, Huntsville, TX 77340
If you are looking to be surrounded by nature, then Huntsville State Park is your destination. Over 2,000 acres of woods make the perfect place for camping, fishing, swimming, kayaking, and hiking.
Best Parks in Tomball
Juergens Park
1331 Ulrich Rd, Tomball, TX 77375
The first city-owned park, this land features a basketball court, a volleyball court, and a pickle ball court. In addition, there is a large pavilion, three playgrounds, and a half mile walking track.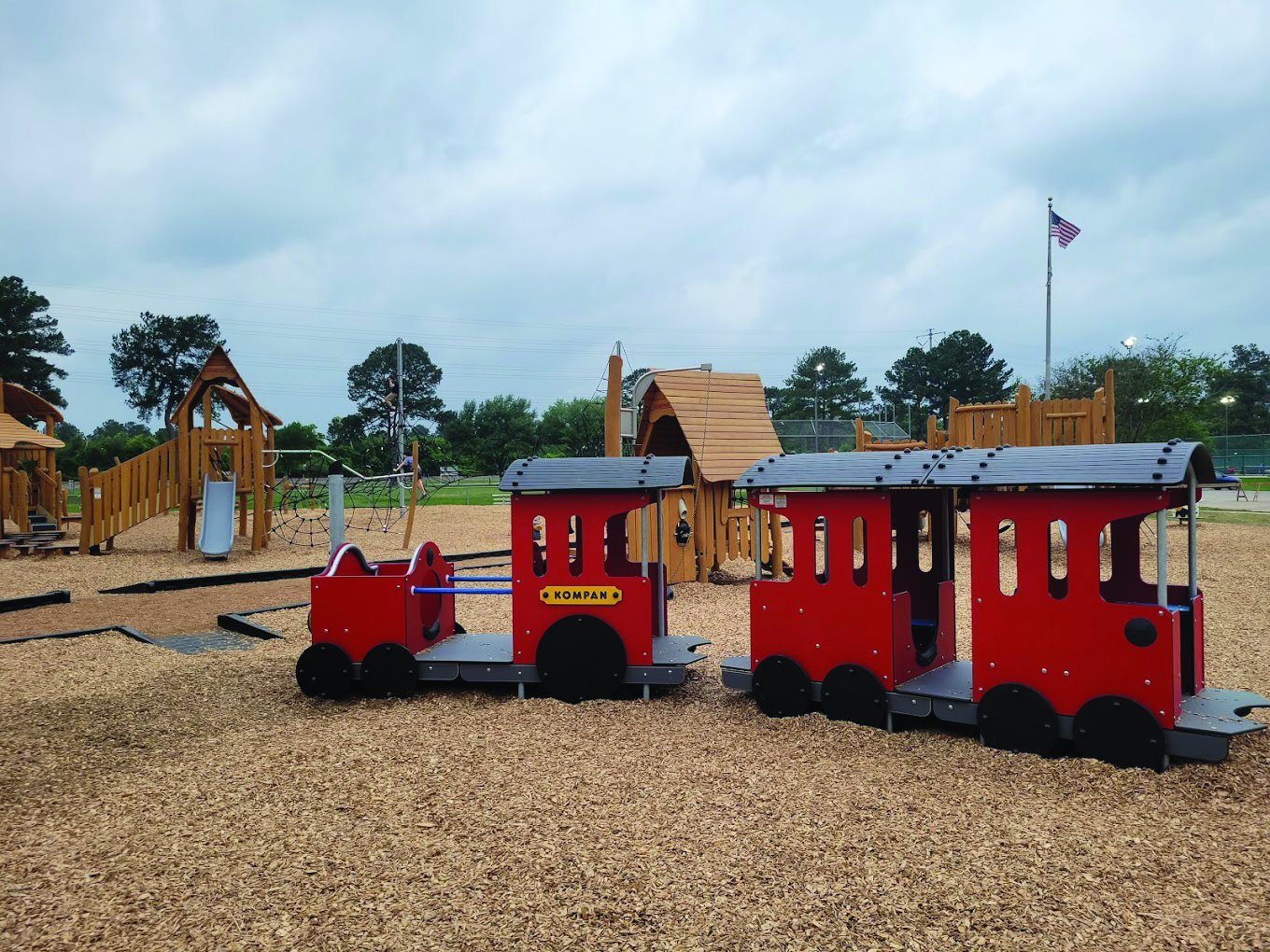 Jerry Matheson Park
1240 Ulrich Rd, Tomball, TX 77375
 Across the street from Juergens Park, Jerry Matheson Park features a swimming facility! There are also tennis courts, a pee-wee baseball field, and a dual-area playground. Check with the city for pee-wee baseball information and help the kids run off some extra energy. Check out their cool HUGE wooden playground!
Broussard Park
1414 E. Hufsmith, Tomball, TX 77375
Playgrounds, a fishing pond, and four soccer fields make this park a pleasant way to spend an afternoon with your kids or with the whole neighborhood.
Best Parks in The Woodlands
Smooth Stream Park
12 Smooth Stream Dr, The Woodlands, TX 77375
Have a young ninja warrior? You need to bring them over to Smooth Stream Park. The ninja-warrior style obstacle course is a definite highlight, but there is other playground equipment, paths, and a zip line!
Tamarac Park of The Woodlands
1300 Millbend Dr, The Woodlands, TX 77380
A skate park, a dog park, fishing ponds, and playgrounds mean you can find something here for the whole family.
Northshore Park
2505 Lake Woodlands Dr, The Woodlands, TX 77380
If you love the water, you need to stop by Northshore Park. Gorgeous waterfront views complemented by a playground and picnic spots. You can launch a fishing boat or paddle board from the pier or feed some ducks! Check for local live events frequently held here as well.