Family-Friendly Fall Road Trips in Texas
Fall in Texas is a magical time when the long summer comes to an end, weather cools down, and the landscape transforms into a tapestry of warm, autumnal colors. It's the perfect season for a family road trip, and the Lone Star State offers a wealth of destinations that capture the essence of fall. Texas surprisingly boasts a myriad of fall colors and destinations for your nature loving family. Here are some family-friendly fall road trip ideas in Texas: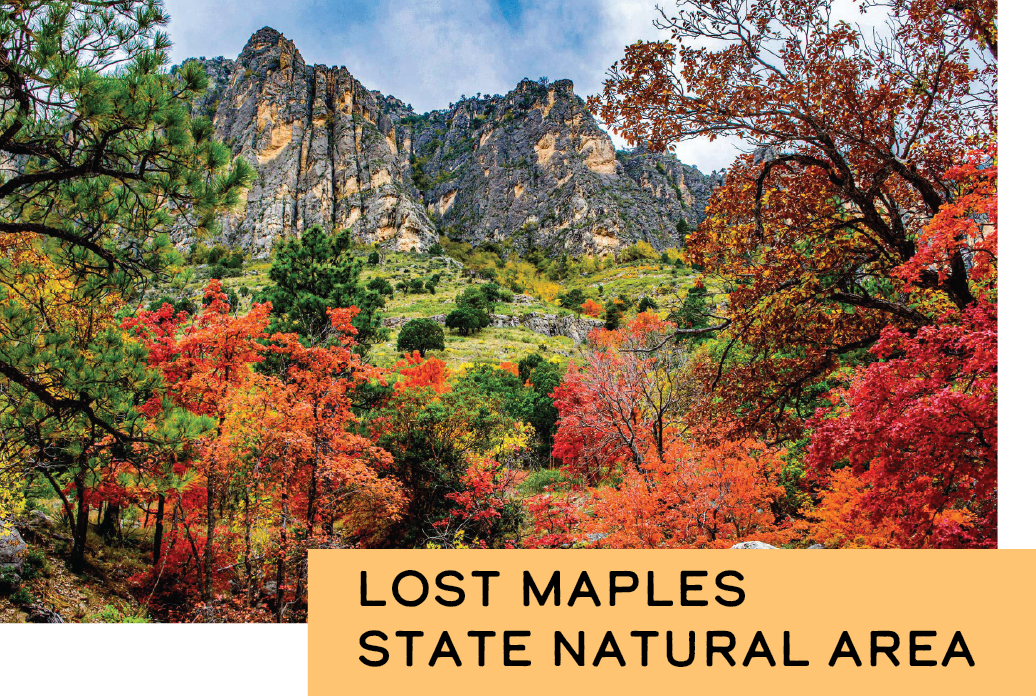 1. Lost Maples State Natural Area:
Located in the Texas Hill Country 2 hours north of San Antonio, Lost Maples is renowned for its stunning fall foliage and colors but it's a beautiful area year-round. Hike the trails, have a picnic, look for birds, and enjoy the vibrant colors of the maple trees. Fall is an exceptional time to camp at this park as well, just make sure to prepare for the lack of cell service in the Natural Area. Get your reservations and trails maps, as well as other resources at tpwd.texas.gov/lost-maples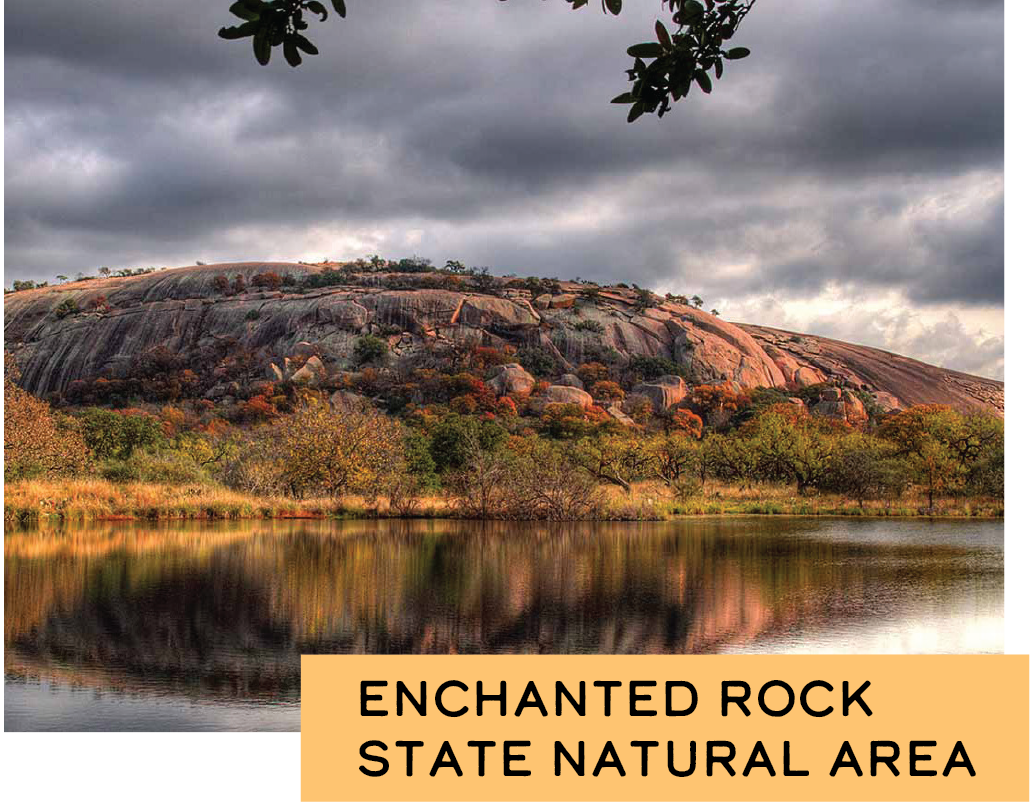 2. Enchanted Rock State Natural Area:
Just a short drive from Fredericksburg, this massive pink granite dome is a great spot for family hikes and picnics. The surrounding Hill Country scenery is especially beautiful in the fall. With nearly 11 miles of hiking trails, even a novice will have a great time using the virtual Interative Trails Map provided by Texas Parks and Wildlife or with a volunteer guide. Make sure to stop by the Facebook page or park headquarters for daily information
3. Gruene Historic District:
Gruene, near New Braunfels, is a charming historic district with shops, restaurants, and the famous Gruene Hall. With 15 walkable acres designated as a National Historic District, it's an excellent place to enjoy a fall day, with live music and the Guadalupe River nearby. Dubbed the "ideal balance of presevation and progress," the Texas travel industry is invested in its upkeep, historical value, and modern presense. Make sure you grab your boots and hats, crafted in this True Texas town.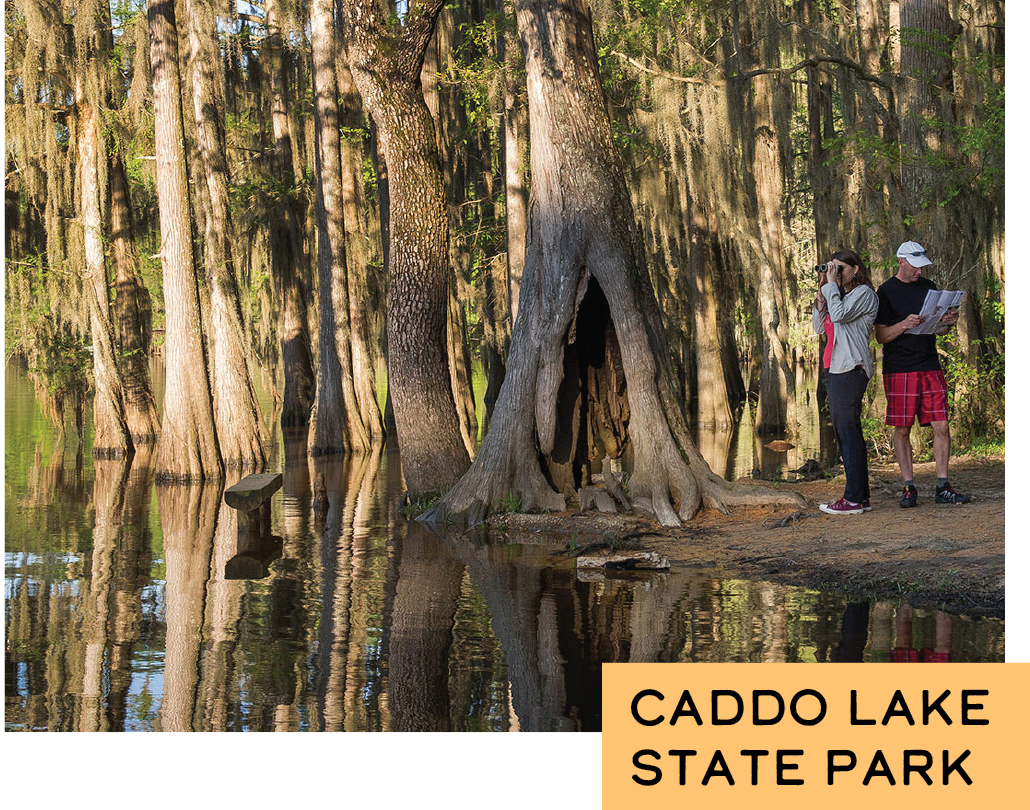 4. Caddo Lake State Park:
Head to this unique East Texas park to explore the cypress trees and Spanish moss, which are especially enchanting in the fall. Rent a canoe or go hiking to experience this picturesque spot. Grab your pole and fish the 26,810-acre Caddo Lake, which harbors more than 70 species of fish. Canoes can be rented at the park office to explore the Saw Mill Pond and Big Cypress Bayou or, for more experienced paddlers, Hell's Half Acre Paddling Trail. This is also a great park for RV campers who need campsites with full hookups.
5. Fossil Rim Wildlife Center:
Fossil Rim Wildlife Center is dedicated to the conservation of species in peril, conducting scientific research, training of professionals, responsible management of natural resources and public education. Take a drive-through the safari adventure at Fossil Rim in Glen Rose. Fall is a great time to visit when the animals are active, and the weather is pleasant. More options include guided and group tours, workshops, overnight learning programs, and more through the app!
6. Fredericksburg Wine Country:
Texas Hill Country offers some of the state's best wineries. In Fredericksburg alone there are over 60 wineries and over 30 wine tour companies. Sip local wines and enjoy the fall colors in vineyards like Becker Vineyards and more!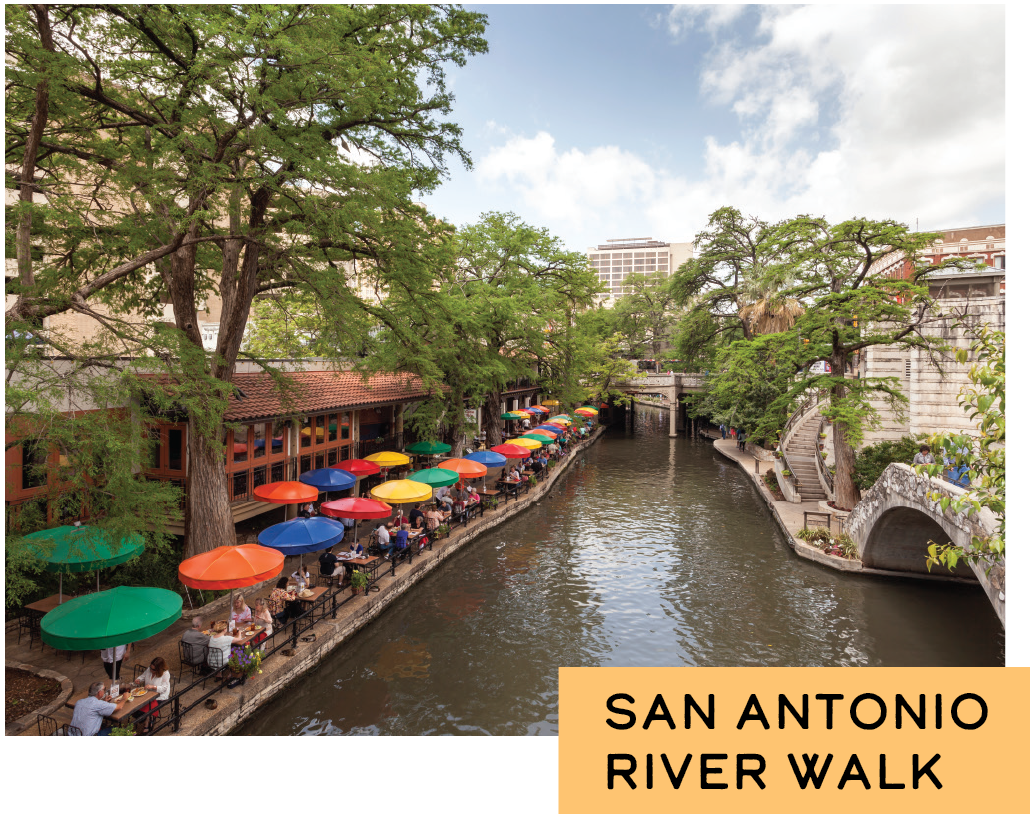 7. San Antonio River Walk:
The River Walk and the historic missions in San Antonio are delightful to visit during the fall. After 300 years, San Antonio has quite the reputation of being the place for holiday entertainment, history, and family friendly fun. Make sure your family visits the Traders Village in Alamo City. A place where you can trade, barter, and buy artisan goods from over 1,000 vendors. Or for a more authentic feel, visit the Historic Market Square, with one of the largest Mexican markets outside of Mexico! Enjoy pleasant weather and fewer crowds in the fall than in the summer. Check out the many events happening throughout the Fall and Winter seasons by visiting visitsanantonio.com