CASA EVENT RAISES MORE THAN $817,000 FOR ABUSED, NEGLECTED CHILDREN
CASA Speaks For Kids Gala: Pretty in Pink benefits local children and families through CASA Child Advocates of Montgomery County
CONROE, Texas (April 24, 2023) – CASA Child Advocates of Montgomery County held their 28th annual spring fundraising event on Saturday, March 4, 2023. More than 500 guests gathered at Margaritaville Lake Resort on Lake Conroe for an evening gala in stunning shades of pink. Presented by Huntsman Corporation, the annual event benefits children and families served by CASA Child Advocates of Montgomery County.
This year's theme was "Pretty in Pink", and all attendees enjoyed a fun and festive evening. However, the purpose of the fundraiser is not just about having a good time. It's also about supporting CASA's mission to serve children and families in the community who are impacted by the child welfare system. As Ann Marie Ronsman, CASA President and CEO, explains, "Our spring fundraiser has always been a party with a real, meaningful purpose. The funds raised tonight are critical, not only to continuing to provide Advocates for every single child in foster care in our county but also as we expand our efforts to train our community about the impact of childhood trauma."
The highlight of the evening was the featured family and Advocate presentation, which spotlighted CASA volunteers, Denise Inman and Susan Olver, and the twin siblings, Scarlett and Jade, for whom they advocated during their time in foster care.
The event showcased a variety of crowd-pleasing games including a Golden Ticket game and a raffle for a Penny Preville diamond bangle bracelet courtesy of Thomas Markle Jewelers. Patrick Tully returned to serve as the evening's Master of Ceremonies and auctioneer with support from CASA Board Chair Sandy Petermann-Williams, CASA Development Director Lindsay Miller, and Ronsman. This year's event also included an after-party featuring live entertainment by popular '80s-inspired band, The Spazmatics.
Miller and the committee worked for almost a year to pull together a night to remember. Miller, who is also a volunteer CASA Advocate, says planning such a complex fundraising event brought challenges, but the end result was well worth the effort.
"The time, energy, compassion, and dedication of CASA volunteers is just amazing. They step up to amplify the voices of children whose future is uncertain, and they are making a difference, one child at a time," Miller explains. "This single event will help CASA provide more than 300 abused and neglected children with volunteer Advocates this year."
Proceeds raised at the gala benefit CASA Child Advocates of Montgomery County. It costs approximately $2,000 to provide a volunteer Advocate for one abused or neglected child for one year. In 2022, 296 volunteers served 500 children in Montgomery County—100% of children in care. Court Appointed Special Advocates (CASA) speak up for the best interest of children who have been removed from their home and are under the Court's jurisdiction. CASA's goal is to continue to provide a court-appointed volunteer to serve as Guardian ad Litem for every child in the foster care system. For the past 31 years, CASA has been training volunteers, raising awareness in the community, and working to stop the cycle of child abuse in Montgomery County.
The event's featured sponsors include Presenting Sponsor-Huntsman Corporation; Visionary Sponsors-The Watford Family Foundation: Michael and Carol Watford, EnerCorp, the MJ Foundation, and Visionary Friends of CASA; VIP Welcome Reception Sponsors-Rich & Annette Haut; After-Party Sponsor-Waste Connections; Printing Sponsor-Bayside Printing Company; and many more.
For more information about CASA Child Advocates of Montgomery County or the 2023 Gala, visit the website at www.CASASpeaks4Kids.com or call (936) 441-5437.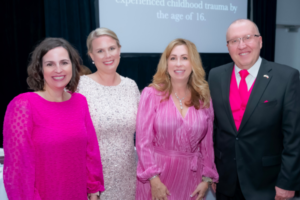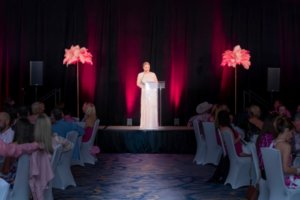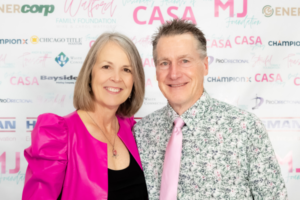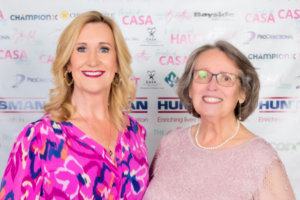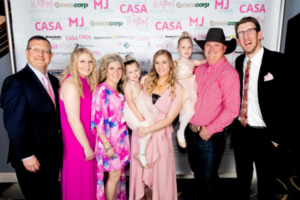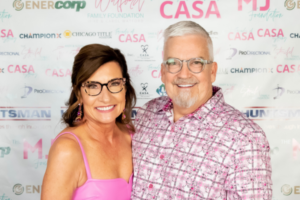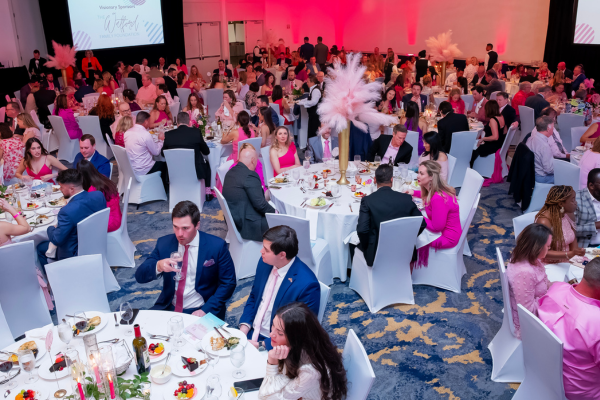 CASA Child Advocates is Montgomery County's only organization appointed by the court to advocate for abused and neglected children. Court Appointed Special Advocates (CASA) speak up for the best interest of children who have been removed from their homes and are under the Court's jurisdiction. CASA's goal is to continue to provide a court-appointed volunteer to serve as Guardian ad Litem for every child in the foster care system. For the past 31 years, CASA has been training volunteers, raising awareness in the community, and working to stop the cycle of child abuse in Montgomery County. Learn more about CASA Child Advocates of Montgomery County at www.CASASpeaks4Kids.com and on Facebook: https://www.facebook.com/CASAChildAdvocatesofMontgomeryCounty