Reinvigorate Your Home Design with All Floors & More!
When it comes to flooring for your home, you need a business with experience and knowledge of flooring options that you can trust. All Floors & More has been "Your Neighborhood Flooring Store" since 2000, serving the Greater Houston area, from Montgomery County to Clear Lake—and everything in between. Family owned and operated, the dedicated staff take pride in their work and their ability to satisfy every customer.
All Floors & More caters to both residential and commercial clients, offering a comprehensive range of options. These services encompass various flooring options such as tile, stone, laminate, resilient laminate, carpet, hardwood floors, Luxury Vinyl Plank, and area rugs, among others. Additionally, All Floors & More excels in bathroom and kitchen remodeling— offering expertise in updating countertops, tile work, custom showers, and tubs. As a testament to their commitment to quality, every service provided by All Floors & More is accompanied by a Lifetime Installation Warranty.  That's a service you just can't beat!
What's more, All Floors & More is focused on helping people in the community. The owner, Charlton Reich, is committed to assisting families get the best out of their home remodel projects. "We help families in the community because it's who we are. I thank God every day for the ability to do this."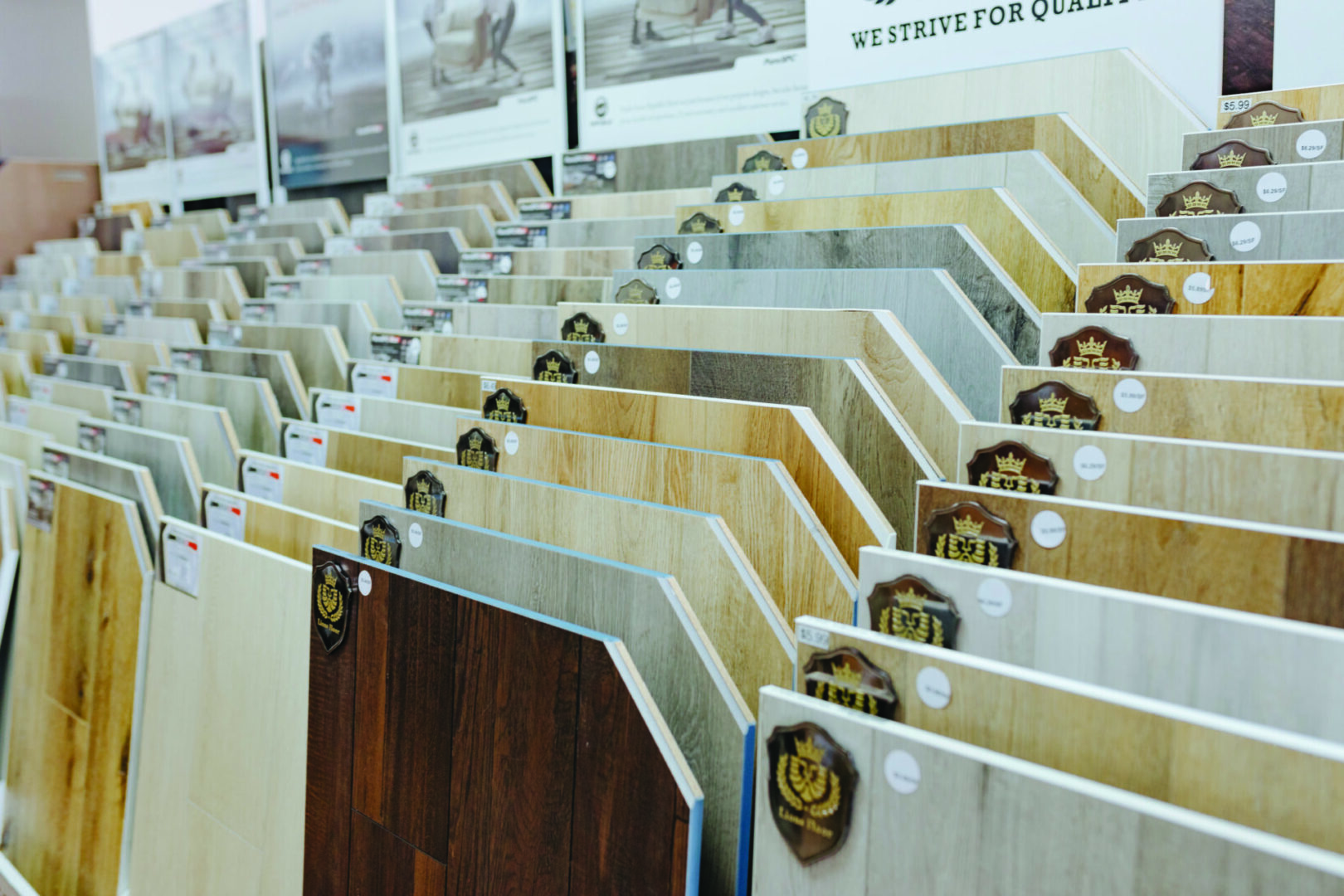 Luxury Vinyl Plank- The Way of the Future
Luxury Vinyl Plank (LVP) in particular is growing in popularity due to its moisture-resistant properties and lifelike appearance. With advancements in technology, LVP manufacturers have perfected the art of creating stunningly realistic wood and stone designs, often indistinguishable from the genuine materials themselves. From the rich grain patterns of oak to the elegance of marble, luxury vinyl planks offer an extensive range of options to suit various design preferences, allowing you to create a luxurious and inviting atmosphere in any room. LVP has become a popular choice for adorning entire upscale residences.
LVP flooring is also designed to repel water and resist moisture, making it an ideal choice for any room in the house, including moisture-prone areas. With LVP, you can enjoy the beauty of wood or stone aesthetics without worrying about water damage or the hassle of strict maintenance protocols.
Homeowners, especially those with pets and children, you'll appreciate the elegant wood-like aesthetic that comes with a durable, scratch-resistant surface, ensuring longevity.  Unlike traditional hardwood or stone floors, luxury vinyl plank flooring is engineered to withstand heavy foot traffic, moisture, and everyday wear and tear. Constructed with multiple layers, including a durable wear layer, a vinyl core, and a backing layer, LVP is highly resistant to scratches, stains, and impacts, making it an ideal choice for high-traffic areas such as hallways, kitchens, and commercial spaces. This exceptional durability ensures that your flooring investment will maintain its pristine appearance for years to come, without the need for extensive maintenance or costly replacements.
Even better, luxury vinyl plank flooring offers a hassle-free installation process, with options for glue-down, click-lock, or loose lay installation methods. The versatility of LVP allows it to be installed directly over existing floors, saving time and costs associated with floor preparation. Furthermore, maintaining LVP flooring is a breeze, requiring only regular sweeping and occasional damp mopping. The durable wear layer protects against stains and spills, providing an easy-to-clean surface that retains its beauty even in high-traffic areas.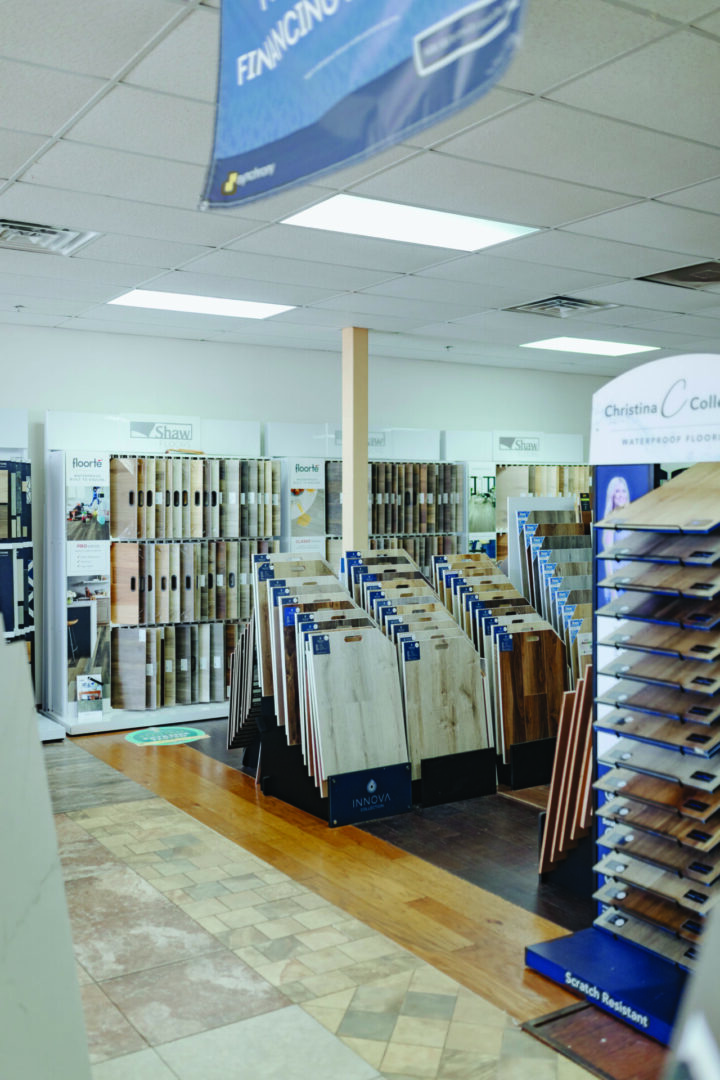 Increase Your Home Value with Flooring and Kitchen Remodels
Your floors serve as the literal foundation of any home. Outdated or worn-out flooring can significantly detract from your home's value. By opting to redo your floors, you have the opportunity to breathe new life into your living spaces, creating an immediate impact on potential buyers. With Luxury Vinyl Plank, you can protect your floors from value-crushing damage.
A well-designed and functional kitchen is often considered the heart of a home, making it one of the most important spaces when it comes to home value. Remodeling your kitchen can significantly increase the appeal of your property, as potential buyers are often willing to pay a premium for modern and updated kitchens. Upgrading appliances, adding tile, installing new countertops, and adding stylish cabinetry can work wonders.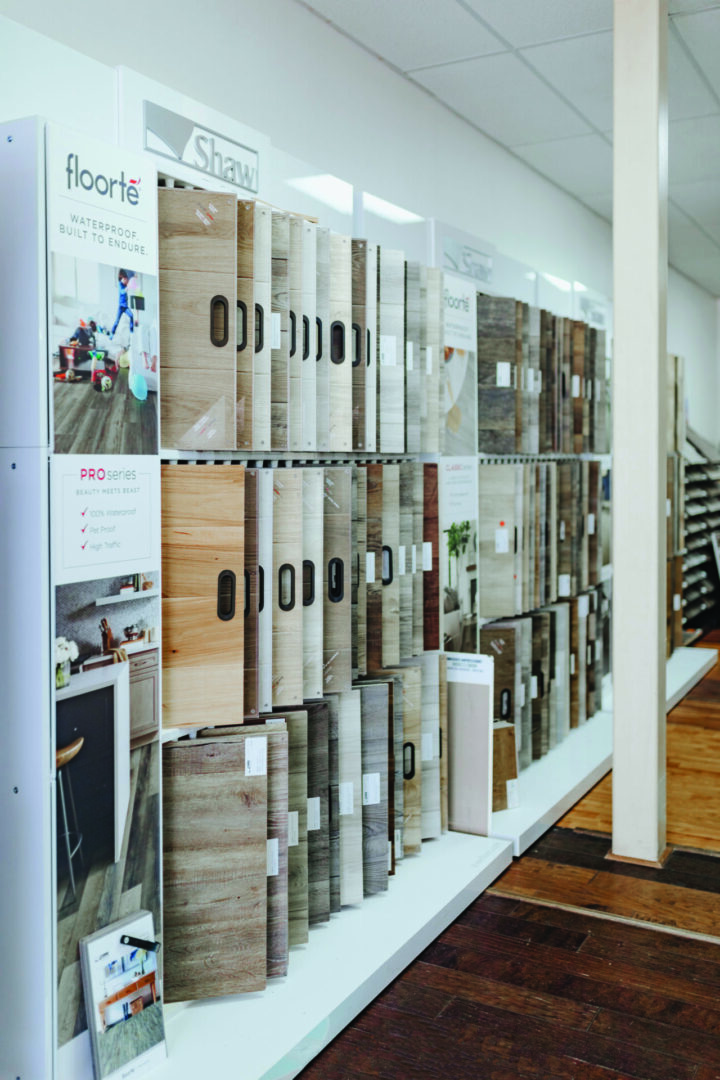 The Synergy of Redoing Floors, Kitchen Remodeling, and LVP
When these three elements—redoing floors, kitchen remodeling, and luxury vinyl plank — are combined, they create a cohesive and impactful home improvement strategy that maximizes your home's value. Here's how they work together:
Aesthetics and Cohesion: By selecting luxury vinyl plank flooring, you can achieve a consistent and seamless look throughout your home. This cohesiveness, coupled with a visually appealing kitchen remodel, creates a strong and inviting impression on potential buyers.
Functionality and Practicality: Luxury vinyl plank flooring offers superior durability, making it an ideal choice for high-traffic areas like kitchens. Its resistance to moisture and wear ensures that your investment lasts longer and maintains its visual appeal over time. This added functionality enhances the overall value of your home.
Cost-Effective Investment: Redoing floors and remodeling a kitchen can be significant investments, but they often yield high returns. Luxury vinyl plank flooring offers a cost-effective alternative to hardwood floors, providing the same elegance and aesthetic appeal at a fraction of the cost. This allows you to achieve a luxurious look while staying within budget.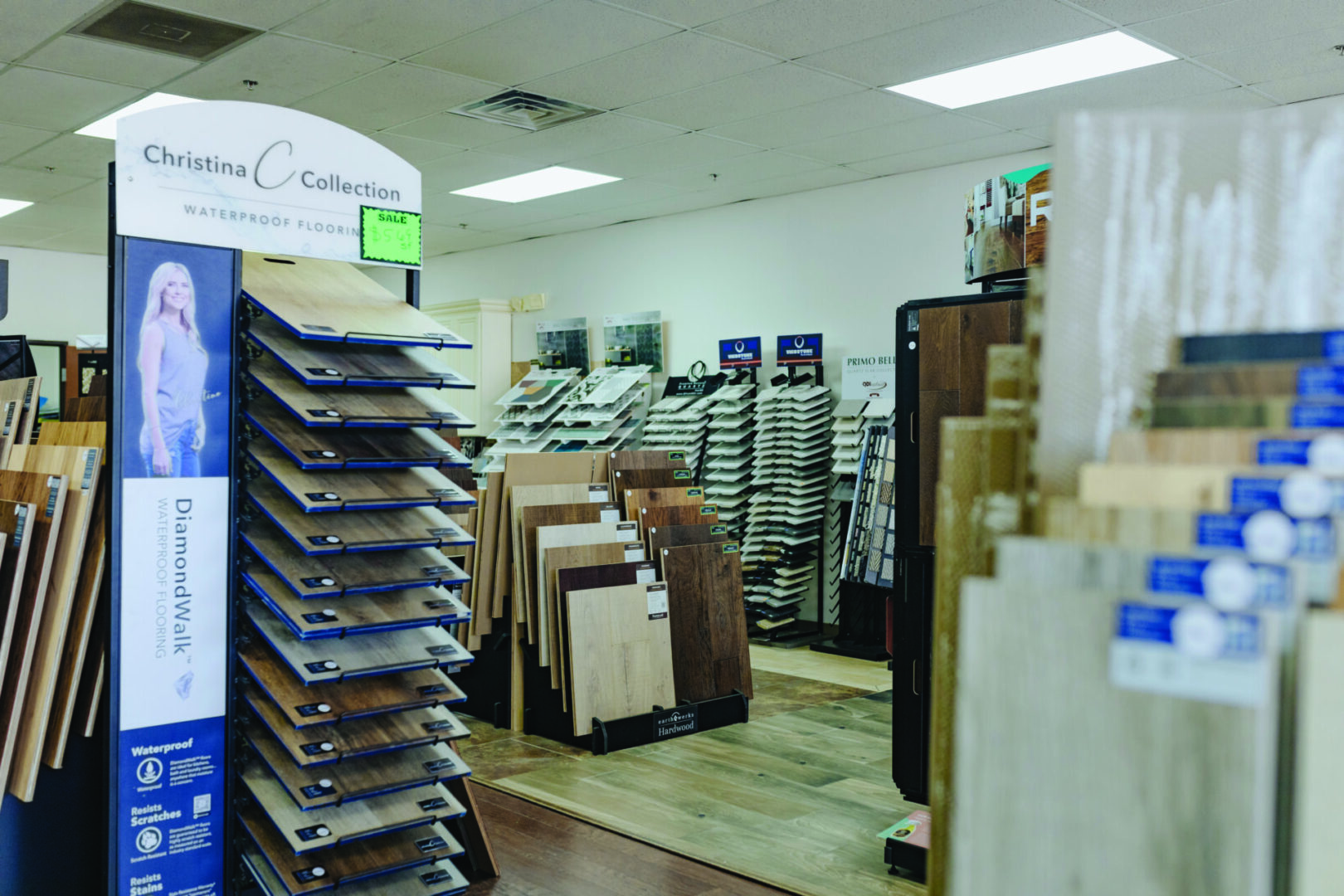 Contact All Floors & More Today
Ready to finally replace that flooring or redo your kitchen? All Floors & More is ready to help! Head to AllFloorStore.com to get started. You can also call 281-857-6851 to speak with someone. Stay connected on Facebook at https://www.facebook.com/allfloorstore. Free estimates at your location are offered to help with exact measurements and costs to fit your needs. In-store financing is available.
Store Location and Hours
Conroe – 13080 Hwy 105 W, Suite 133
Magnolia – 33418 Egypt Lane, Suite M
Tomball – 24922 Tomball Parkway, Suite 101
Cypress – 14140 Fry Road, Suite 200
All locations are open during the following hours:
Monday through Thursday 10:00am-6:00pm
Friday 10:00am-5:00pm
Saturday 10:00am-3:00pm